"Abrskil's Acts of Heroism": Abkhazian mythology will come to life on the screen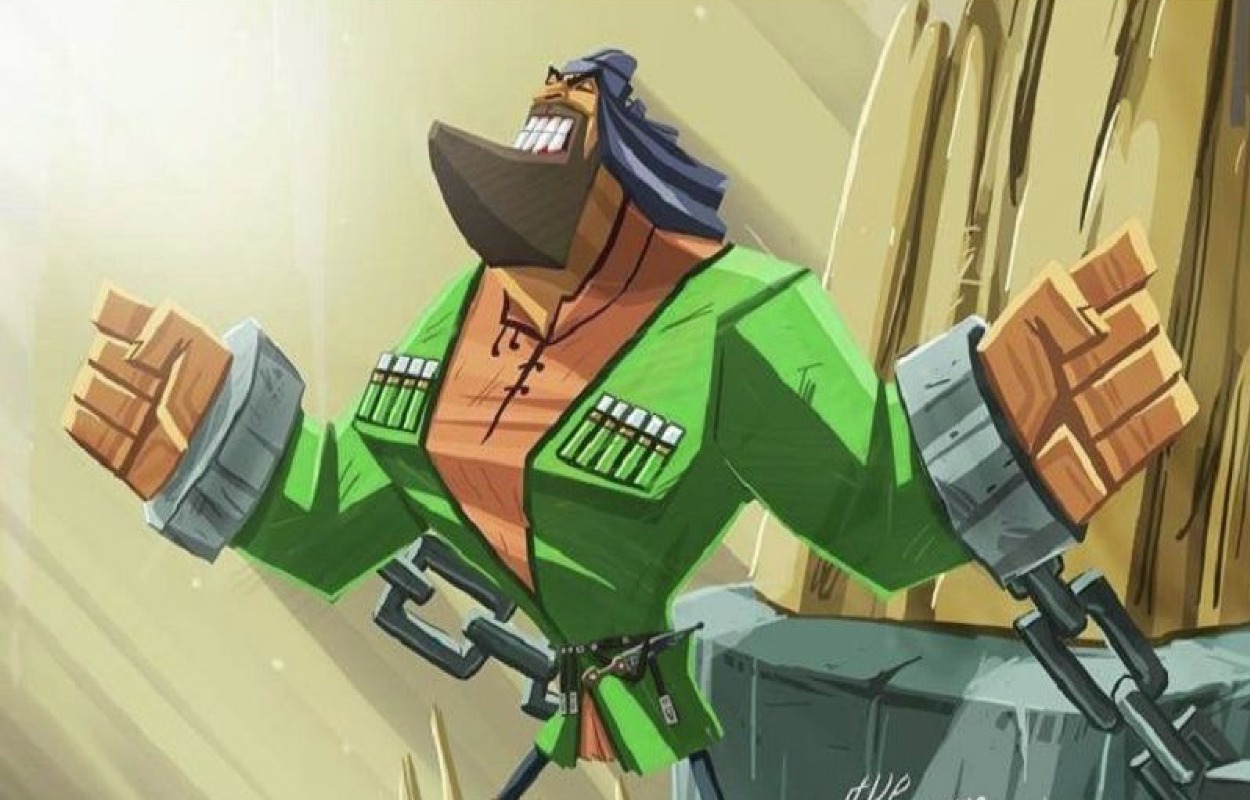 A cartoon about a hero from Abkhazian folklore has been created to revive national animation in the native language.
'The presentation of the new Abkhazian cartoon "Abrskil's Acts of Heroism" will take place at the Abkhazian State Philharmonia on 27 August at 17:30,' Director-Animator of the project, Astamur Kvitsinia, said.
The main character of the picture is Abrskil, a hero-martyr from Abkhazian mythology, who, according to legend, was imprisoned in the Otap cave.

'Initially, the idea of creating this cartoon appeared even before I became actively involved in animation. In 2009, a comic-strip was released called Abrskil and the Giant. We released the comic with the support of the Abkhaz Language Development Fund,' he said.

Since then, Astamur Kvitsinia had been thinking about creating a cartoon based on this comic.
'The comic was based on the legend from folklore about Abrskil, but then I remade it, adapted the plot for children, and the script was rewritten. Then, when I started doing animation, when I had already worked in various projects, I decided that it was time to create something more essential,' stressed the director-animator.

He set himself the goal of going beyond a 5-10 minute cartoon and creating a more detailed work.

'And so I set myself the task of making a cartoon for at least 15 minutes in two years, but in the end it turned out to be 17 minutes, and I met this deadline. The first year I did the project myself without sponsorship on my own, then I got a sponsor, a company "Abkhazian National Historical Park", and thanks to them I was able to complete the project. It was necessary to involve musicians, a sound-engineer, and there were many other points to note,' Kvitsinia said.
The script-editor of the cartoon was the poet Dmitri Gabelia; the director and actor of RUSDRAM recorded the voices of the actors who voiced the cartoon-characters.

'Before the presentation of "Abrskil's Acts of Heroism", a small concert will be held at the State Philharmonia; admission will be free, as the event is primarily aimed at children so that they can come and have a rest coupled with enjoyment,' said Kvitsinia.
The goal of the project is to create new Abkhazian content, to revive national animation in the republic.
Astamur Kvitsinia is the author of yet another comic-strip about the national Abkhazian hero "Napkha Kjagwa". There are other comics in Astamur's collection that have not yet been released due to financial problems.