The opening of the Days of Chechen Culture in Abkhazia took place in RUSDRAM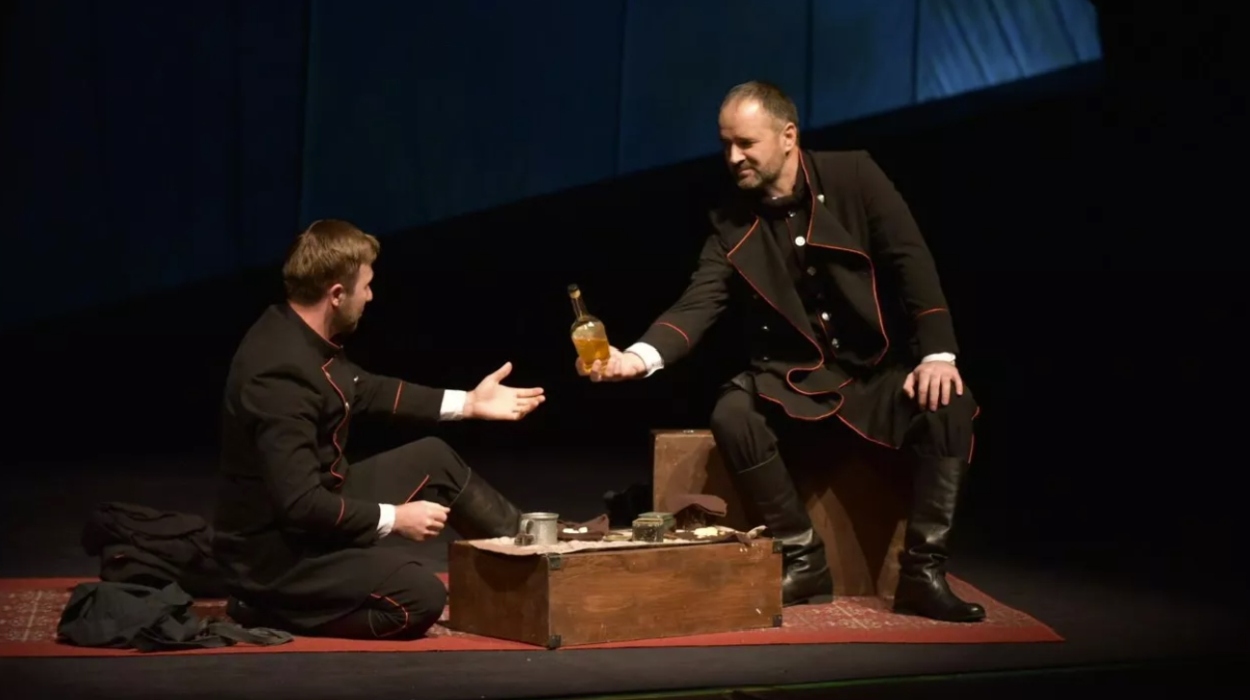 SUKHUM / AQW'A ― On Monday, March 13, the Russian Drama Theater named after Fazil Iskander opened its doors to the Days of Chechen Culture.
The general director of the theater, Irakli Khintba, expressed his belief that the Days of Chechen Culture provide a unique opportunity for the Abkhaz audience to appreciate the achievements of the performing arts of the fraternal Chechen Republic.
"We are delighted to welcome our Chechen friends to Abkhazia and are hopeful that this collaboration will continue to strengthen and flourish," he said. Khintba highlighted the visit of Chechen representatives to Abkhazia as a significant instrument of cultural diplomacy, underscoring the symbolism of holding the Days of Culture of the Chechen Republic during the 30th anniversary of the Victory of Abkhazia in the Patriotic War of 1992-1993.
"Our compatriots remember the tour of the Chechen National Theater in 1992, which ended a week before the start of the war. The actors managed to leave Abkhazia, but administrative and technical workers were in Sukhum during the first days of the war. The theater performed in Abkhazia for a whole month, and a year before, the Abkhaz State Theater also toured Chechnya for a month. And now, after more than 30 years, we meet again. This, it seems to me, is a symbolic time arc," Khintba emphasized.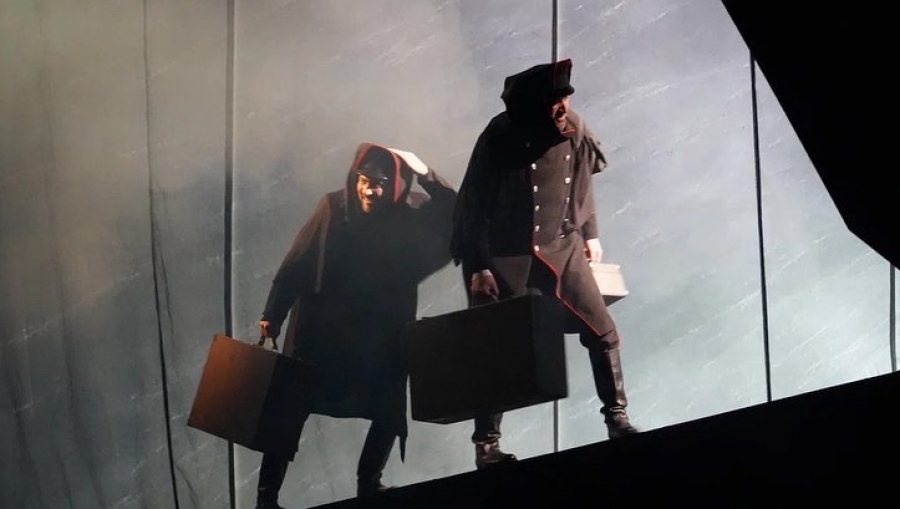 Performance of 'Bela' based on Lermontov's novel 'A Hero of Our Time'.
+ "Cultural Days of the Chechen Republic" to be held in Abkhazia
After Irakli Khintba's speech, congratulatory addresses were read out from the President of Abkhazia, Aslan Bzhania, the head of Chechnya, Ramzan Kadyrov, and the Minister of Culture of the Chechen Republic, Aishat Kadyrova.
The Minister of Culture of Abkhazia, Daur Kove, expressed confidence that the Days of Chechen Culture would be a real holiday. "We will have the opportunity to enjoy the wonderful creativity that the teams of our fraternal Chechen Republic will present to us. I am sure that all these days, visiting the performances of the creative teams of Chechnya, we will get great pleasure," said Kove.
After the official opening ceremony of the Days of Culture, the State Russian Drama Theater Mikhail Lermontov (Grozny) showed the play "Bela," based on the novel by Mikhail Lermontov, "A Hero of Our Time."