The Council of Elders of Abkhazia considers that it is necessary to study 'Apsuara' in schools and universities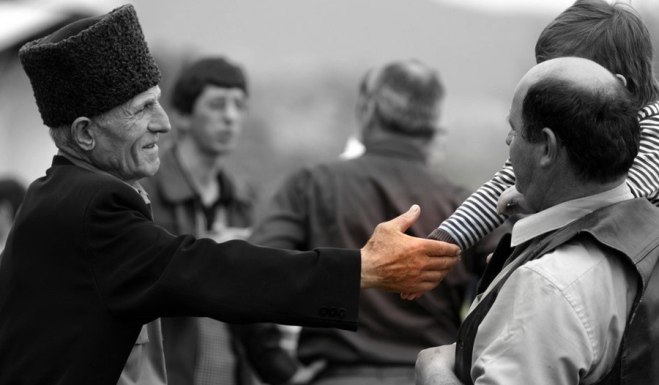 The Council of Elders of Abkhazia considers that it is necessary to develop a training manual of "Apsuara" and study it in schools and colleges of Abkhazia to preserve national moral and ethical standards.
This view came during a meeting of the Council of Elders with the participation of the Abkhaz scientists from the Academy of Sciences, and intellectuals.
The newsletter Elders emphasize that "many modern, economically developed and rapidly developing countries to effectively use a reasonable balance of power of the state and strength of ethical and political doctrines that have had for thousands of years a huge impact on the development of the spiritual and political life of their peoples".
To undertake the development of a training manual on "Apsuara" the Council recommends to the Cabinet of Ministers and the Academy of Sciences. The elders also believe that the examination and discussion of this issue must be at the level of the executive, legislative and judicial powers.
Abkhazian culture is based on a folk ethical principle called "Apsuara", which means "being Abkhazian". Professor Sh. D. Inal-Ipa, a well-known Abkhazian ethnologist, defines apsuara as a traditionally shaped way of expressing the national conscience, an unwritten code of ethnic lore that describes the Abkhaz people's entire system of customs, beliefs and principles.