Abkhazian Foreign Ministry responded to NATO's call to Russia to withdraw recognition of the Republic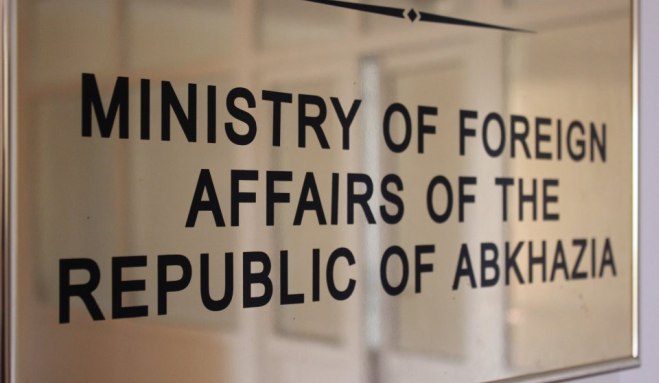 SUKHUM -- The Foreign Ministry of Abkhazia, in connection with the call of NATO Secretary-General Jens Stoltenberg to Russia to withdraw its recognition of Abkhazia and South Ossetia and withdraw Russian troops from their territory, said that such statements by the Secretary-General of the Alliance could not change either the political status of Abkhazia or affect the relations between Abkhazia and Russia.
"The appeals of the NATO Secretary-General cannot serve as a guide to action either for the Republic of Abkhazia or for the Russian Federation, and they cannot change either the political status of Abkhazia or the Abkhaz-Russian strategic partnership," the statement on the website of the Abkhaz Foreign Ministry said.
The foreign ministries of the country also commented on Stoltenberg's statements about the need to speed up preparations for Georgia's admission to NATO.
"In the Republic of Abkhazia, such open encouragement of Tbilisi's military ambitions amid growing tensions in the Caucasus region causes justified indignation. The NATO leadership either turns a blind eye to what is happening today in the South Caucasus or deliberately serves to aggravate the situation," the Abkhazian Foreign Ministry believes.

In addition, the ministry noted that the meeting of the NATO Secretary-General with the Prime Minister of Georgia in Brussels "is largely of a political nature and is intended to record support for the ruling party in Georgia in the context of the upcoming parliamentary elections. This is basically the intention behind such routine statements by the leadership of NATO".
The Abkhazian Foreign Ministry called on the NATO leadership "to show prudence and refrain from statements that create a serious atmosphere of military hysteria."

On 26 August 2008, after the failure of Georgia's aggression against South Ossetia and Russia's implementation of a peace-enforcement operation, Russian President Dmitry Medvedev took the decision to recognise the independence of Abkhazia and South Ossetia and to establish diplomatic relations with them.
Russia and Abkhazia have signed a Treaty of Friendship and Cooperation, an Agreement on the deployment of a Russian military base on the territory of Abkhazia, an Agreement on Joint-efforts to Protect the State-border of Abkhazia, as well as a number of other interstate and intergovernmental documents.