Singer, People's Artist of Abkhazia Toto Adzhapua dies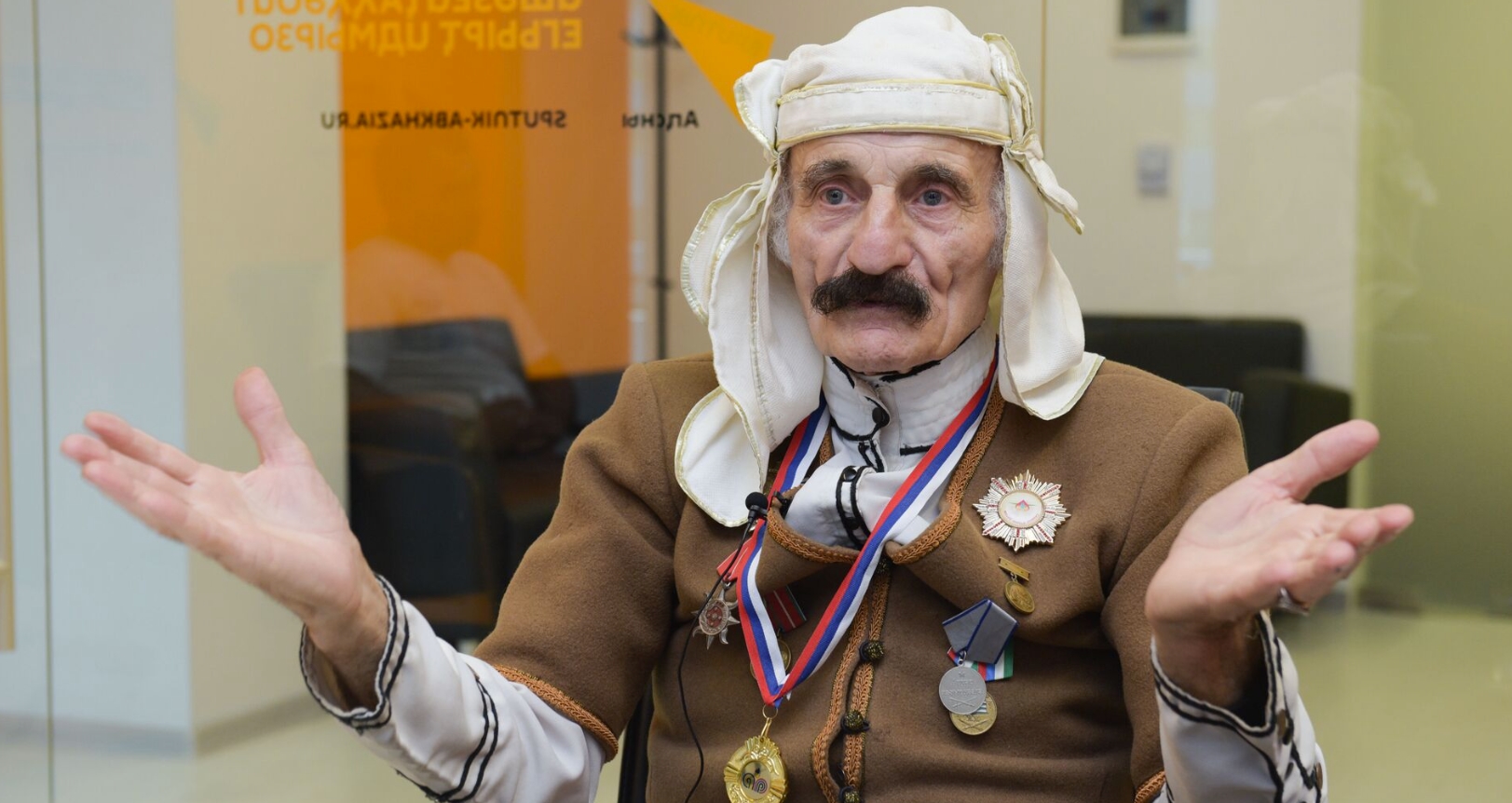 SUKHUM / AQW'A -- Singer Toto Adzhapua, People's Artist of Abkhazia and member of the Union of Composers of the USSR, has died at the age of 84.
Adzhapua was the author of over 600 works, including instrumental music, works for children, cantatas, and songs. 
He was born on March 23, 1939 in the village of Otap, Ochamchira region, and began studying music at the age of 22 despite having no prior musical education.
"They accepted me when they heard my voice, even though I didn't have a musical education. I had a vocal teacher, the Greek Yanis Tokmakidis, who was very fond of Abkhazia and our folk music. He trained me in Abkhazia for three years before I went to enter the Tbilisi conservatory," said Toto Adzhapua.
He eventually graduated from the composer department of the Tbilisi Conservatory in 1977, and worked as a teacher of Abkhaz language and culture at the Tbilisi Theater Institute and as a trainee soloist at the Tbilisi Opera and Ballet Theatre. 
Upon returning to Abkhazia, he worked as a soloist for the Abkhaz State Philharmonic Society and taught vocals at the Sukhum Musical College. 
Toto Adzhapua dedicated his first composition to his grandmother, who raised him. Adzhapua's works include the cantatas "The Great Abkhazian Wall," "Abryskial," "Efrem Eshba," and "Uarbanu?", as well as the choreographic suite "Nartaa" and several other compositions.
The Patriotic War of the people of Abkhazia left a deep mark on Adzhapua's family, as he lost his son and brother in the war. During the war, Adzhapua wrote several patriotic songs, including "Wherever there is an Abkhazian," "The Highlander Battalion," "It will not pass," and "Our Sisters."