Abkhazia Once Again Rated Partly Free in Freedom House's Annual Report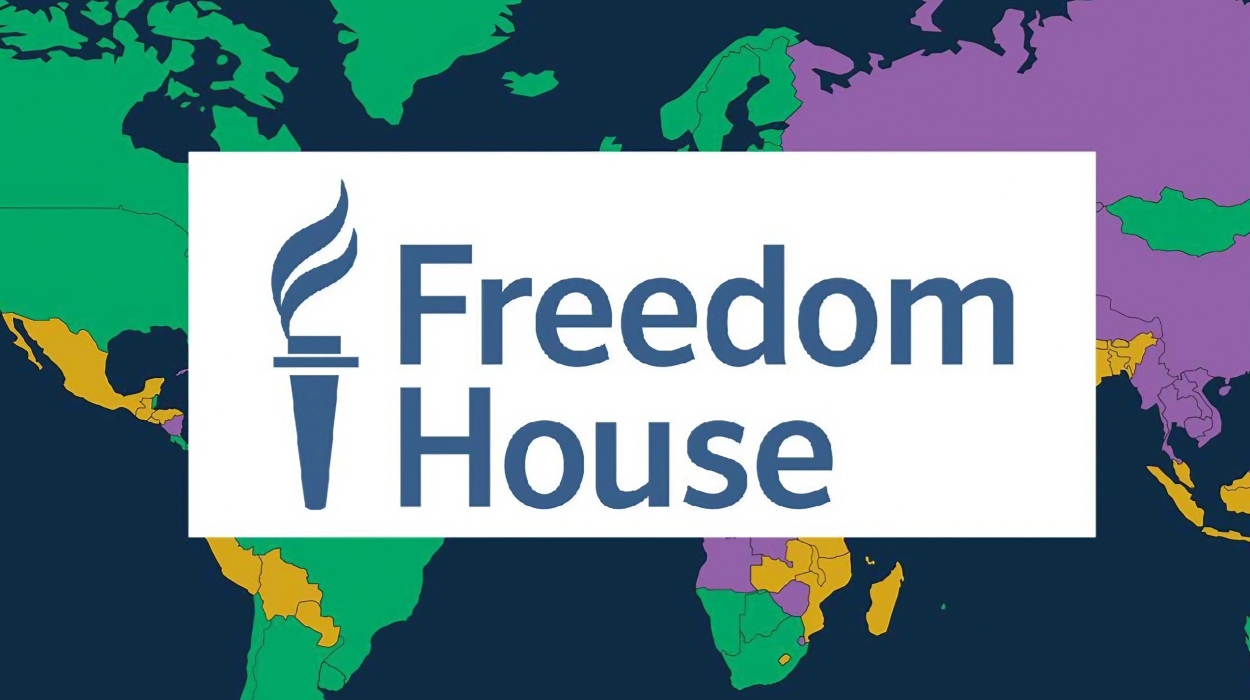 SUKHUM / AQW'A ―  Human rights watchdog Freedom House has released its annual report on political rights and civil liberties worldwide on March 8, revealing that media freedom came under pressure in at least 157 countries and territories during 2022.
The report showed that the number of countries scoring zero for freedom of expression increased from 14 to 33.
The report rated Abkhazia as Partly Free, consistent with its rating in the previous year's report. However, Abkhazia's rating decreased by one point, from 40 to 39, indicating a decline in political rights and civil liberties in the country.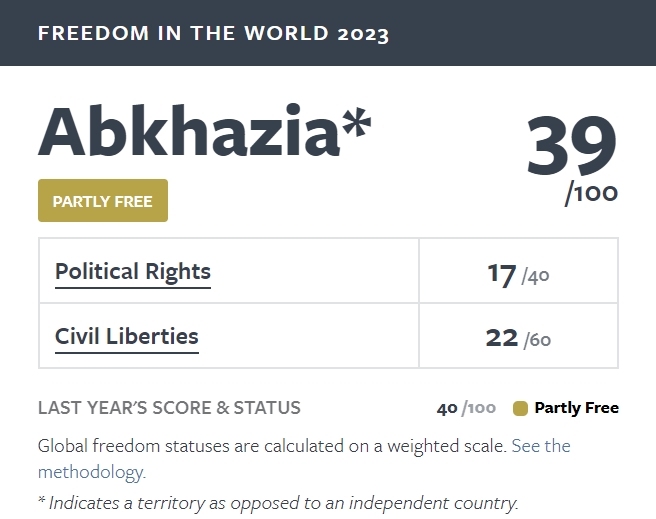 + Liana Kvarchelia: "For Freedom House the level of freedom is important"
Freedom House's report included ratings for other [de-facto] countries/regions in the region, with:
Armenia rated 54 as Partly Free
Azerbaijan rated 9 as Not Free
Georgia rated 58 as Partly Free
Nagorno-Karabakh rated 37 as Partly Free
South Ossetia rated 12 as Not Free
Russia rated 16 as Not Free
The report underscores the ongoing challenges faced by countries in the region in ensuring political rights and civil liberties for their citizens.
The report, which is also the 50th anniversary edition, registered the 17th consecutive year of falls in global freedom but remained hopeful for the coming years.