Kutol Village Shines in Horse Racing Competitions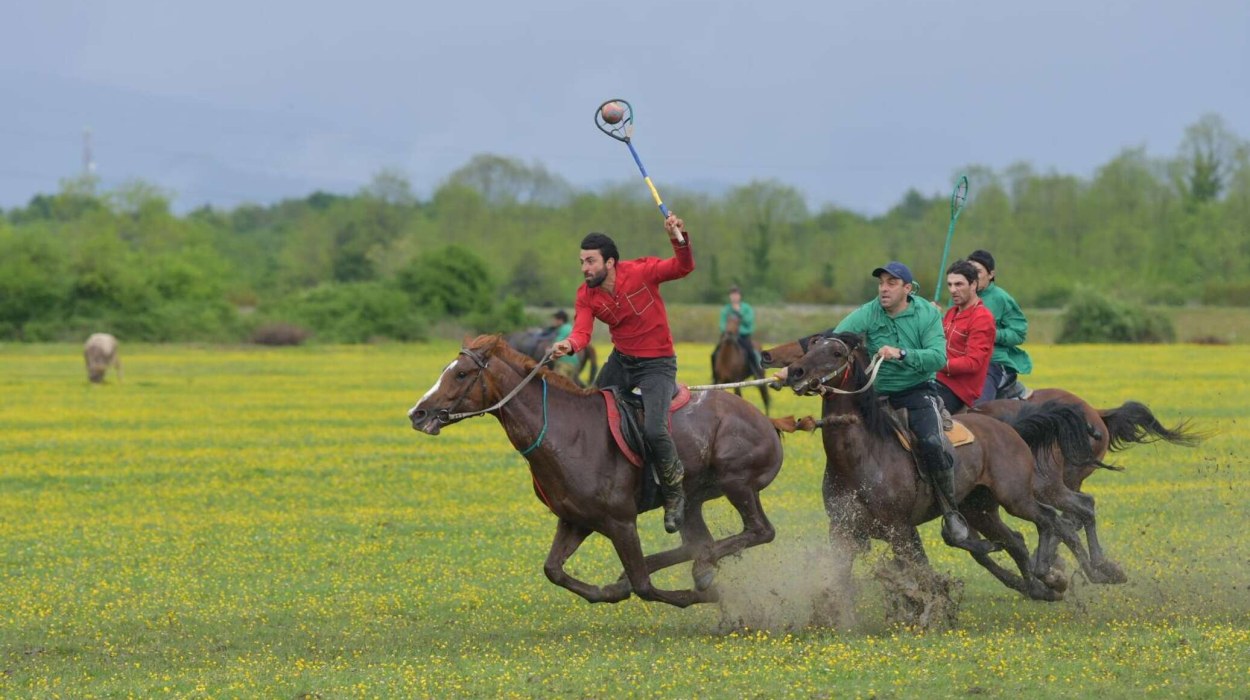 SUKHUM / AQW'A ―  On May 1st, the village of Kutol in Ochamchira district hosted traditional equestrian competitions in commemoration of the 30th anniversary of the Victory in the Abkhazian Patriotic War of 1992-1993.
Before the competition began, participants paid their respects by laying flowers at the Memorial dedicated to those who lost their lives in the Abkhazian Patriotic War. According to the State Sports Committee of Ra website, the javelin throwing contest, held in memory of Omar Kogoniya, a master of sports in the Republic of Abkhazia, saw the team from Kutol secure first place, followed by Uarcha and Dzhgarda in second and third places, respectively.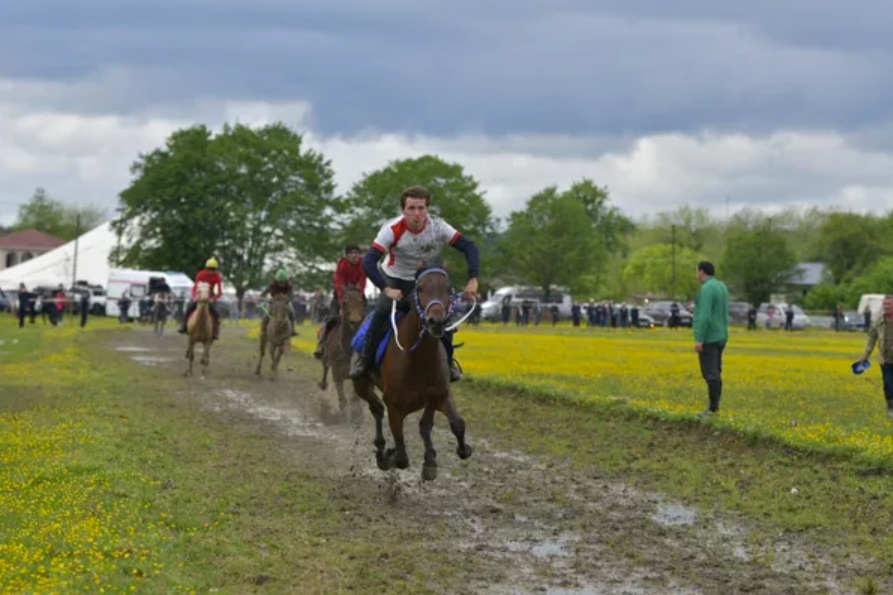 In the equestrian football event honoring Abkhazian sports masters, brothers Alkhas and Garik Palavandzia, the Kutol team again claimed victory, with Uarcha and Dzhgarda taking the second and third spots. In the 1400-meter race featuring two-year-old Abkhazian-born horses and dedicated to brothers Pantik, Valentin, and Ivan Tabagua, the horse Bzou Eduard Adzynba, ridden by jockey Damey Sakania, finished first.
The second place went to a horse named Braus, ridden and owned by Ruslan Dochia, while the horse Thunder, owned by Gudisa Gablia and ridden by jockey Beslan Bzhaniya, took third place. In the 1200-meter saddleless race (ҽygabal), Said Gurchiani clinched first place, followed by Batal Akhsalba in second and Alik Bagaturia in third.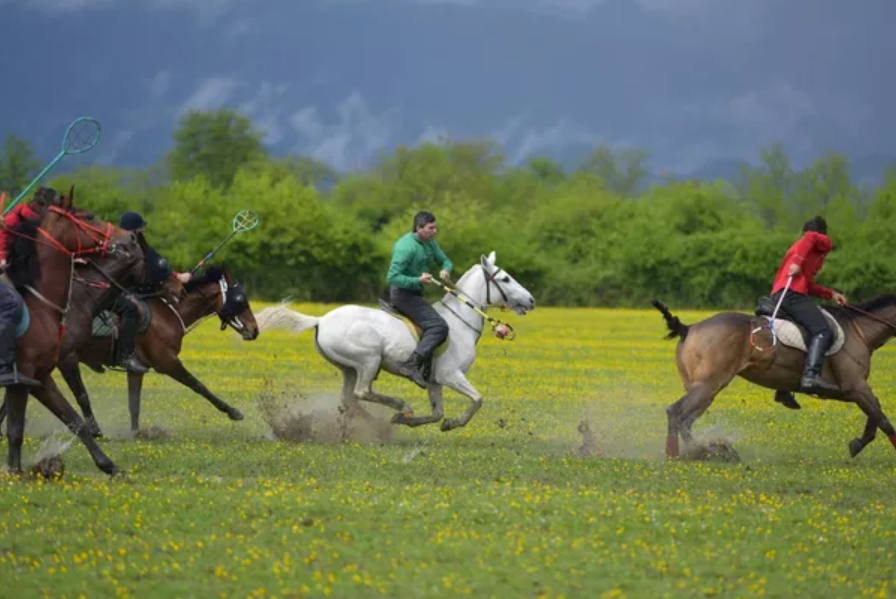 In the 2000-meter race for Abkhazian-born horses, held in memory of the fallen heroes of the Abkhazian Patriotic War, the horse Frankie, ridden by jockey Dmitry Kardia and owned by Naur Chachibaya, took first place. The second place went to a horse named Navarro, ridden by jockey Inal Golandzia and owned by John Tapagua. The third place was claimed by a horse named Novella Timur Akhba, ridden by jockey Kandida Lagindzia.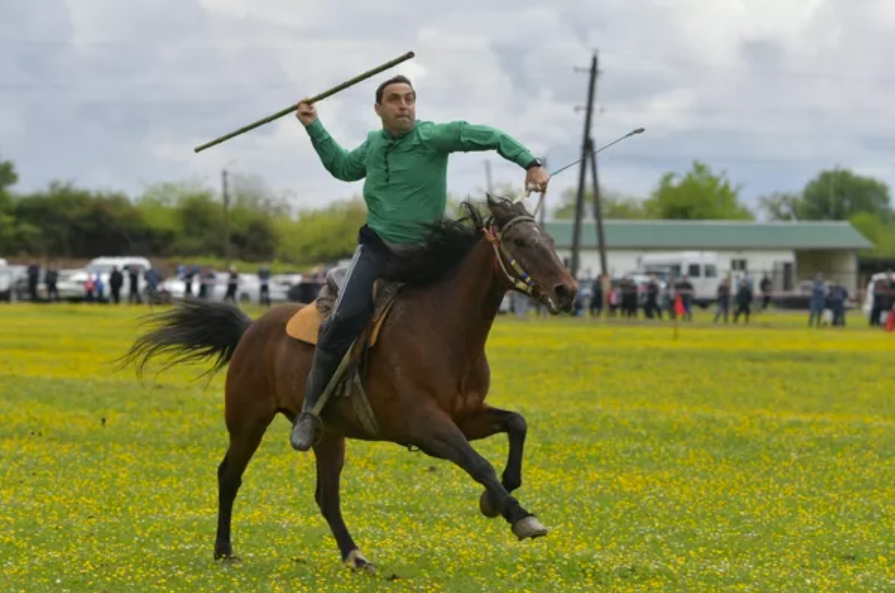 Jarnaz Benia, the Chief Judge of the Equestrian Federation of Abkhazia, highlighted that riders from Kutol are regarded as some of the strongest in the country, having won championships in 2014 and 2015. However, Benia lamented the current participation of only three village teams in the races, compared to the 10-11 teams that competed previously. He expressed optimism that the number of participants would grow in the near future.
Benia acknowledged the enthusiasm for equestrian sports among the younger generation but recognised the significant financial burden associated with purchasing and maintaining horses. To encourage participation, he suggested increasing public funding, holding more competitions, and raising prize money.