New Monument Commemorating Russian-Caucasian War Exiles to Be Unveiled in Izmit, Turkey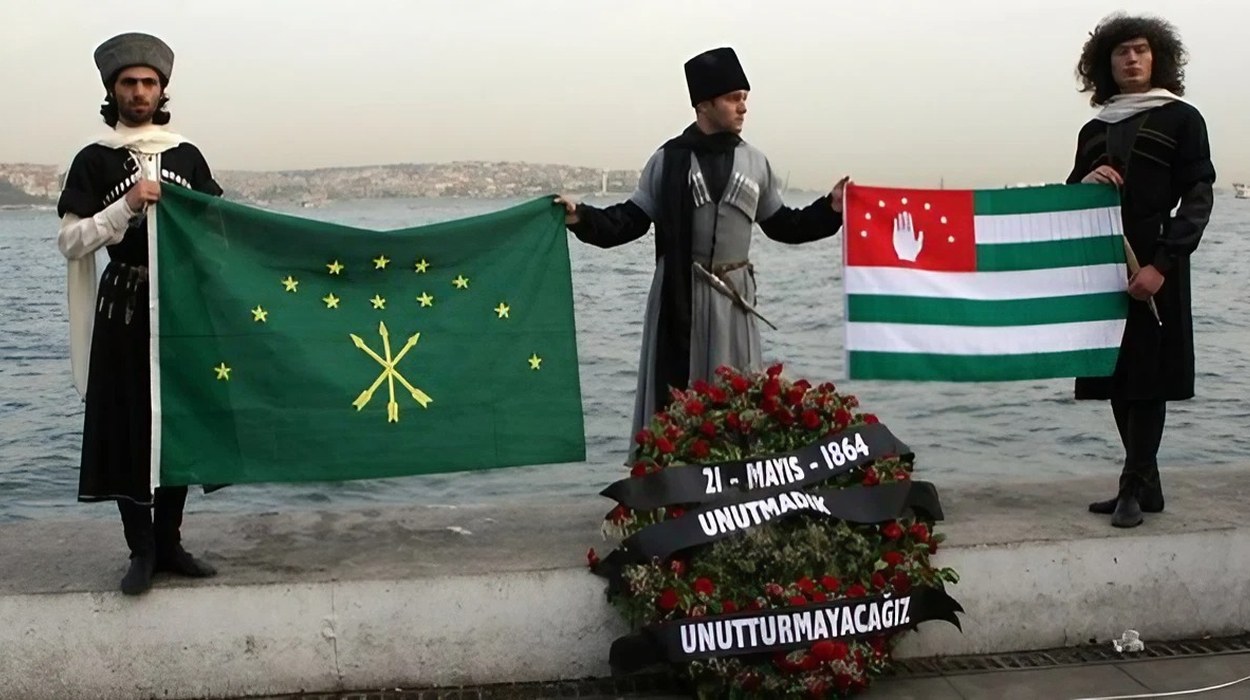 SUKHUM / AQW'A ― May 21 marks the Day of Remembrance for the victims of the Russian-Caucasian War, observed in Abkhazia and countries with Abkhaz and Circassian diasporas. On this day, a monument dedicated to the mukhadzirs (exiles) will be unveiled in Izmit, Turkey, according to Ibrahim Avidzba, the Plenipotentiary Representative of Abkhazia in Turkey.
Avidzba confirmed that the monument has been completed and is set to be unveiled on May 21, with all necessary agreements in place. In preparation for the event, the Abkhazian representation in Turkey is organising commemorative activities. Invitations for the monument's opening have been extended to members of the People's Assembly and the Cabinet of Ministers.
+ The Exodus of Abkhazians During the 19th Century: Resistance, Uprisings, and Exile
+ Conquest and Exile, by Austin Jersild
+ 21 May 1864: From Dmitri Kipiani to Grand Duke Mikhail Nikolaevich Romanov
+ Declaration of the Assembly of the Mountain Peoples of the Caucasus (1990)
The Russian-Caucasian War came to an end on May 21, 1864, forcing thousands of Abkhaz and Circassian people forced to leave their ancestral lands and relocate to the Ottoman Empire, eventually moving on to other countries. The Day of Remembrance for the victims of the Russian-Caucasian War is observed annually by Abkhaz and Circassian communities worldwide. Today, descendants of the mukhadzirs (exiles) reside in numerous countries, with Turkey hosting the largest diaspora.
At a gathering in Sukhum, Abkhazia, on May 31, 1990, 30,000 representatives of the Caucasian mountain peoples unanimously passed a resolution. This resolution acknowledged May 21, 1864, the day marking the end of the Russian-Caucasian War, as a day of remembrance for the war's victims and those who endured forced deportation.