Abkhazia Honours First President Vladislav Ardzinba on His 78th Birth Anniversary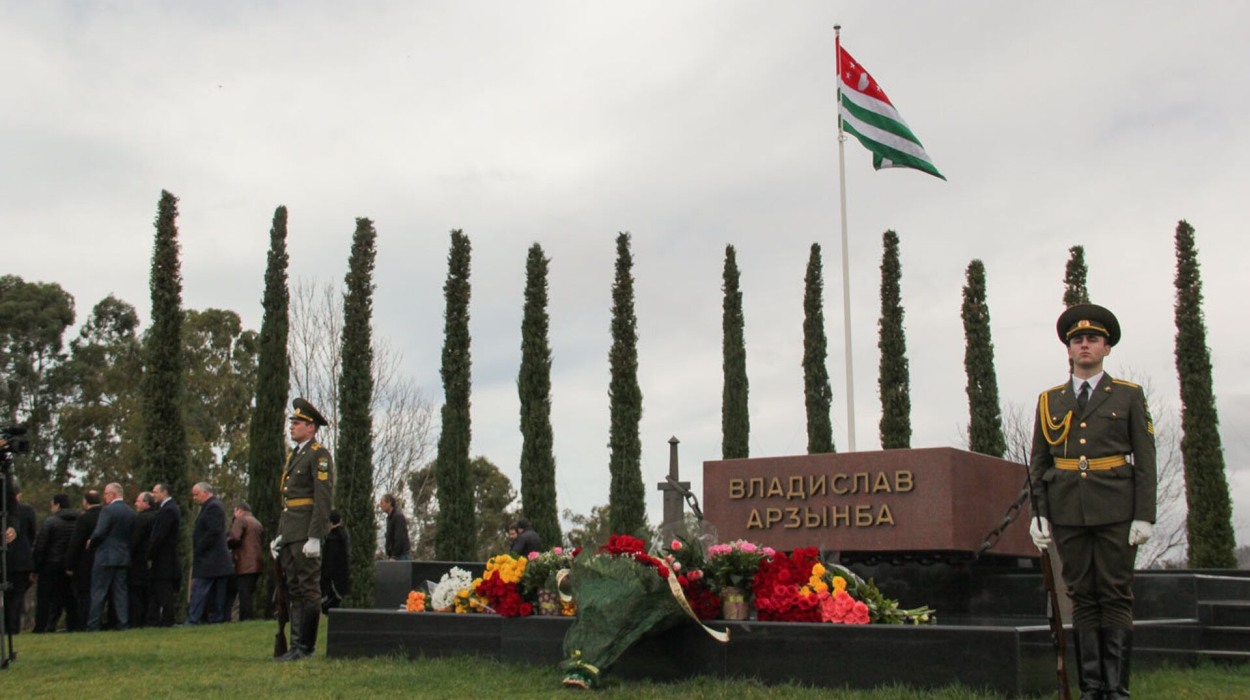 SUKHUM / AQW'A ― Abkhazia paid tribute to its first president and national hero, Vladislav Ardzinba, on what would have been his 78th birthday. A ceremony took place on May 14 in Lower Eshera, Ardzinba's birthplace, to honour his memory and legacy.
Notable figures such as the current president of the Republic, Aslan Bzhania, and Parliament speaker Lasha Ashuba, were present at the commemorative event. Representatives from the presidential administration, government officials, parliament deputies, and local high school students also participated in the flower-laying ceremony, showing their respect to the late leader.


+ The leader of the nation and father of Victory: memories of Vladislav Ardzinba
Vladislav Ardzinba was born on May 14, 1945, in the village of Eshera in the Sukhum district. An orientalist scholar, Ardzinba achieved his PhD in 1986. His career spanned across academia and politics, serving as the director of the Abkhazian Research Institute from 1988 to 1996, Deputy Supreme Soviet of Abkhazia in 1989, and later as a USSR People's Deputy and USSR Supreme Soviet Deputy in the same year. He chaired the Supreme Soviet of Abkhazia in 1990.
Entering the political arena in the late 80s, Ardzinba played a pivotal role in the history of his nation. His leadership in the national liberation struggle led to Abkhazia achieving its independence. Ardzinba's significant contributions to his country were recognised twice when he was elected as the president of Abkhazia for consecutive terms, from 1994 to 1999 and 1999 to 2004.
Ardzinba passed away on March 4, 2010, after battling a prolonged illness. His legacy as a scholar and a leader continues to be an inspiration for the people of Abkhazia.