Football match between amputee-players of the teams 'Sukhum' and 'Gagra' ended in a draw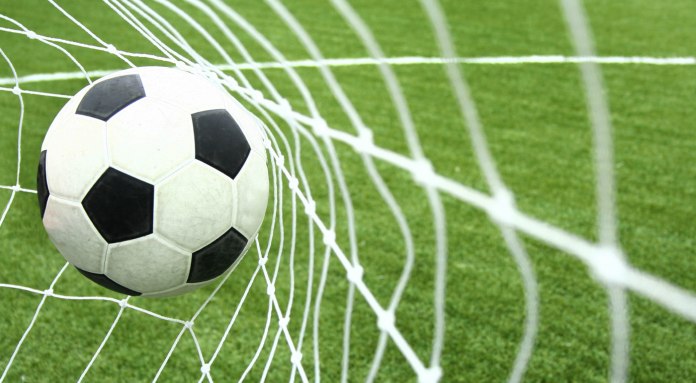 Today there took place a football match organised by the Mission of the International Committee of the Red Cross with the participation of people with disabilities. The event was dedicated to the International Day of people with physical disabilities. Players from the Gagra, Sukhum and Gudauta Regions constituting the two teams "Sukhum" and "Gagra" took part in the match. 
According to the head of the ICRC Mission in Abkhazia, George Drndarski, the aim of today's event was to integrate people with disabilities into all aspects of life, as well as to draw the attention of society to this category of people. 
Speaking about the ICRC, he noted that "over the last 30 years, the ICRC has been providing physical rehabilitation-services in more than 60 countries thanks to its Programme for Physical Rehabilitation and its Special Fund for the Disabled". He also drew attention to the fact that in 1994 the ICRC Mission in Abkhazia initiated the opening of the Orthopaedic Centre in Gagra. "From a number of local residents was made up a team of technicians, who, after appropriate training, began producing prostheses, crutches and other devices. In 2006, this programme was transferred to the Ministry of Health of the Republic, and already today the Abkhazian authorities themselves provide necessary support to all who need it," he said. 
Employee of the ICRC Mission in Abkhazia, Alias Salakaia, noted that the Mission is now collecting information on how many in Abkhazia have been affected by mines and other explosive remnants of the war, and what problems they have. 
George Drndarski added that, when the collection of data is completed, the Mission will prepare a final report and forward it to the Abkhazian side. Then together they will discuss further steps. 
Vice - President of the Football Federation of Amputees of Abkhazia, Dzhemal Bartsits, spoke about the creation of the Federation 10 years ago. In his words, many did not believe that they can play football, but it turned out that they can. 
"In this form of football, its own rules of play also require special training. But when the ICRC Mission invited us to hold such a game, of course we could not refuse," said Dzhemal Bartsits. 
After the two halves, the winner had not been determined. The referee called for a series of penalties. In the end, the game ended in a friendly 1-1 draw. 
All participants in the match were presented with certificates and plates by the ICRC Head of Mission, and the Football Federation of Amputees was given balls.