Abkhaz karatekas won 15 medals in the World IJKA karate-do Championship in Istanbul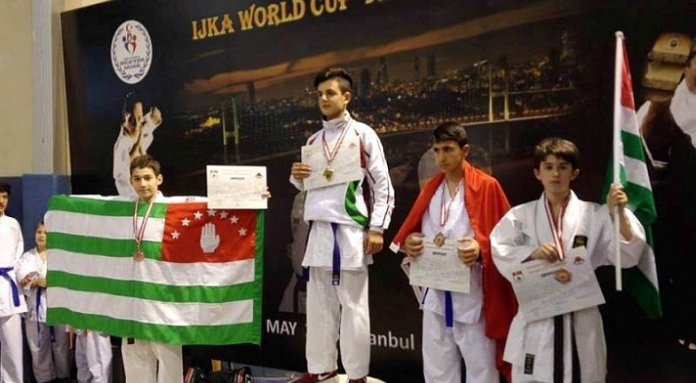 The team of Abkhazia involved Tariel Chezhiya, Dzhustan Tachuliya, Inal Khadjimba won second place, beaten by a team from Japan with a score 1:2.
Gold medals in the individual competition won: Ahra Abuhba in the category of "veterans" - President of Federation of Karate-Abkhazia and Sima Kharazia - in team kumite. Silver - Soslan Bigvava, Artin Otyrba, Inal Khadjimba. Bronze - Daur Tarba, Nicole Agumaa and Alexander Mamamtavrishvili and Sima Kharazia, the latter also took first place in team kumite for Russia.
"Beaten all opponents, in the final the Abkhaz team adequately confront the Japanese in the battle for first place, causing delight of the president of IJKA (International Japan Karate Association) Sadashige Kato - Chief Inspector of the championship. He noted the high level of skills of the Abkhaz athletes and hopes to see them in the next championship",- told Apsnypress Ahra Abuhba.
Financial support for the participants of the championship was provided by the president of Abkhazia Raul Khadjimba.
The official delegation was accompanied by the deputy of the National Assembly of the Parliament of the Republic of Abkhazia Said Kharazia, head of the press service of RA President Elza Chanba and others.