Sukhum "Nart" Wins Abkhazia Football Super Cup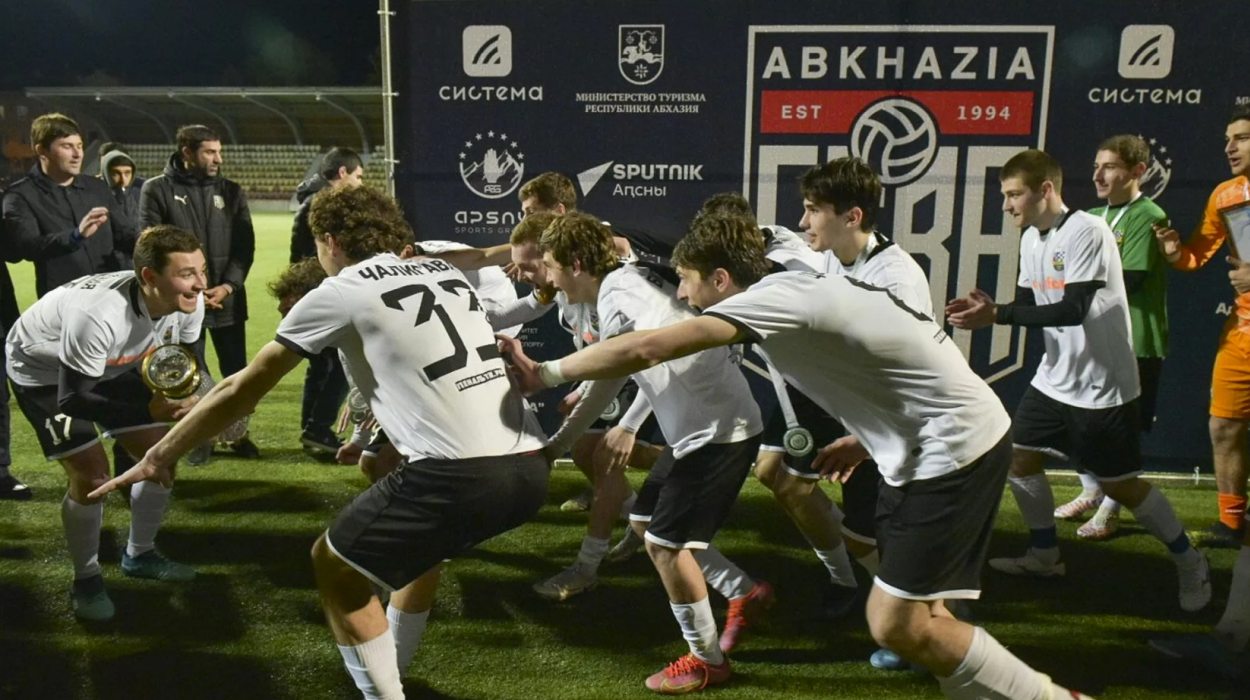 SUKHUM / AQW'A -- Sukhum "Nart" emerged victorious in the Super Cup of Abkhazia, beating Gudauta "Ritsa" 3-2 in a thrilling encounter at the Dinamo stadium in the capital city.
The annual football season curtain-raiser in the republic saw the national champions take on the runners-up of the previous campaign, as per the regulations. Although Gudauta's "Ritsa" had won both the national championship and the cup last season, they had to face "Nart" in the Super Cup, who had claimed silver medals in the championship.
The game started with a bang as Leon Argun scored the opener for "Nart" in just the fifth minute, but Vadim Ankvab equalized for "Ritsa" soon after. However, 15 minutes before halftime, a red card was shown to a Gudauta player, leading to a ten-minute pause as the referee consulted the VAR system to verify the decision. The remote player's emotional outburst resulted in him hitting the referee, causing a change in the chief referee.
Taking advantage of the numerical advantage, "Nart" increased the pressure on "Ritsa," leading to a goal just before halftime. The second half started late due to stadium lighting problems, but "Ritsa" came out determined to level the score. They earned a penalty after a foul by a "Narta" player in their own penalty area, which they converted to equalize the score at 2-2. However, "Nart" responded immediately with a goal of their own, taking the lead at 3-2.
Despite both teams creating several dangerous moments, no more goals were scored for the rest of the match, and "Nart" emerged victorious in the Abkhazia Football Super Cup.