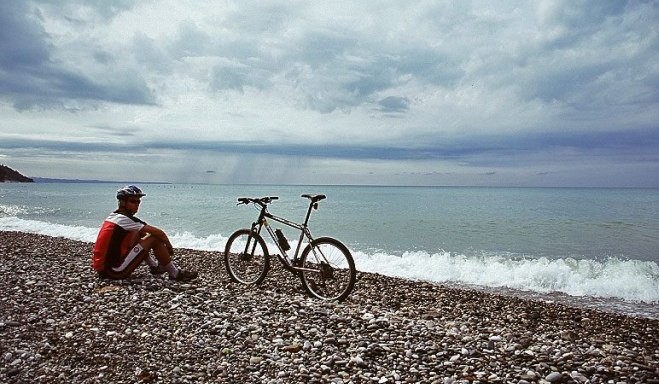 On Saturday 31August 31 in Sukhum there took place the IInd Bicycle Run. It was organised it in order to popularise the sport of cycling by the Committee for Youth and Sport in the General Administration of the city of Sukhum together with Sukhum's Youth House and the Czech organization NESEHNUTI. 
The Ist Bicycle Run was held in July 2012, conducted by the Metropolitan Committee together with the Facebook-group "Sukhum chooses bikes".
The Run set off from the colonnade on the Promenade of the Makhadzhirs (Exiles). About 70 amateur cyclists of all ages took part in the race.

Prior to the start, the cyclists were addressed by the mayor of Sukhum, Alias Labakhua, and by the deputy-head of Sukhum's ATC, Rodik Bazba.

The Bicycle Run ended in a sprint. The best time were achieved by: Gia Pachulia (in the age-category 15 - 20 years); Aiba Alexander (9 years), Alan Argun (10 years), Alias Asabua (in the age-range 20 - 40 years), Vlad Galkin and Igor Sakulin (in the age-range 51 – 54 years), Igor Kuchuberia (in the age-range 10 - 12 years). The winners were awarded with certificates and medals. 
---