Students presented their works at the Central Exhibition Hall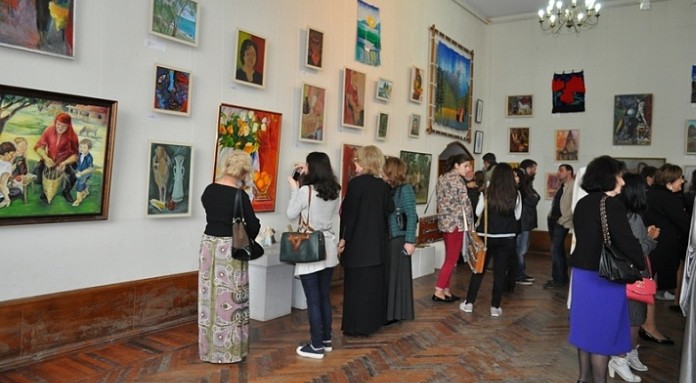 SUKHUM -- The exhibition features various works of art: paintings, ceramics, plaster and plasticine sculpture of small forms, tapestries and costumes.
The opening ceremony was attended by First Deputy Prime Minister Shamil Adzynba, minister of culture and protection of historical and cultural heritage Elvira Arsaliya, Advisor to the President for Science, Culture and Education, Vladimir Zantariya delegation from Adygeya.
In his speech, Shamil Adzynba wished success to the young artists and said that art and culture should be a priority in the development of the country. "You are continuing the work of our artists, multiply the beauty which is created by your teachers", - he stressed.
Elvira Arsaliya in her speech recalled that Vladislav Ardzinba strongly contributed to the revival of cultural life in the postwar period. "In the period of the First President were made a lot of important and necessary decisions related to creativity. Immediately after the war, were exhibitions, first albums, was established children's creativity house, and allocated the building for the exhibition hall",- reminded Arsaliya.