Spicy Sauce Proves To Be Recipe For Success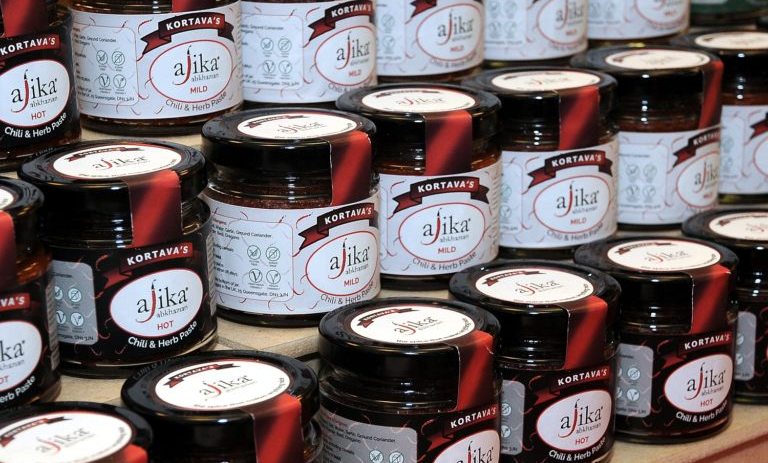 Steve Everett | Yorkshire Daily Business -- A plucky Doncaster mother has transformed a closely guarded family recipe into a successful spicy sauce which is being sold to food lovers across the UK.
A core component of Abkhazian cuisine, Ajika is a hot chilli paste which is added to many dishes to give a rich flavour burst and incorporates unique flavours, aroma and spices. Although it is popular within parts of Eastern Europe, the recipe is traditionally made at home and not easy to find in the UK. After struggling to secure employment Gunda, together with her Abkhazian husband, decided to begin experimenting in the kitchen.
Drawing on a secret family recipe which had been passed to her from her husband's family, Gunda attempted to recreate the Ajika paste. Following several failed attempts, she succeeded in recreating the recipe of her forefathers, and offered some tastings in a local delicatessen.
The unusual spicy paste proved to be an instant hit and after realising they'd spotted a gap in the market, the couple began developing their business ideas further, calling upon help from Launchpad, an ERDF funded programme designed to help new entrepreneurs turn their business dream into a reality.
Working with a dedicated business advisor, Gunda knew attracting and retaining repeat custom would be crucial to her success. She spent time learning the basics of running a business by taking part in a range of free seminars and workshops which covered a wide range of subjects including bookkeeping, social media and understanding how to forecast profits.
Today, Ajika can be found in delis and farm shops across the country, and is regularly used by 2017 Masterchef winner Saliha Mahmood Ahmed in her recipes, some of which she has posted on Ajika's social media outlets.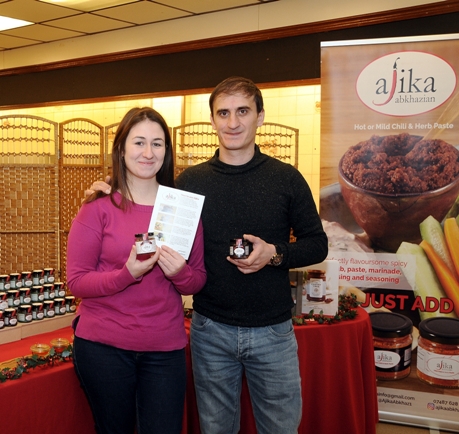 The support Gunda and her husband have received from the Launchpad programme has given them the confidence to open their first store, Kortava's Factory Shop in Waterdale where Ajika is manufactured, and also develop a full range of complimenting products including hot, mild and green Ajika pastes. Gunda also works closely with other local food producers, featuring their products within her new shop.
Gunda Hewitt-Kortava, Ajika, said:
"I remembered some of the stories from visitors to my mother's homeland who had tried Ajika and fallen in love with its unique flavours and I decided to see what people in Doncaster thought of the recipe. My first batch was extremely well received and it made me realise that I might be able earn a living making and selling Ajika.
"With the support from Launchpad I was able to prepare a solid business plan, understand the financial aspects of running a business and they even helped me to find premises for our first shop. Today, we sell our products throughout the UK and Europe and it's even caught the attention of professional chefs, because of its unique flavours. I'm receiving orders from across the UK, and the success we've achieved to date has been beyond even my wildest dreams!"
Steve Swann, Business Advisor, Launchpad said:
"In Doncaster, the Launchpad programme is delivered by Doncaster Chamber of Commerce. It is designed to offer practical help and advice to individuals who are thinking about self-employment or have recently launched their own business.
"Throughout my time working with Gunda and her husband it was apparent they were passionate about their product and turned a negative experience with unemployment into a positive, growing business and I wish them every success for the future."
Launchpad is a unique scheme which forms part of the Sheffield City Region Growth Hub. Funded by the European Regional Development Fund and delivered by local authorities within the Sheffield City Region and the Princes Trust, the programme provides free help and support to budding entrepreneurs in the Sheffield City Region who are thinking of starting their own business, or have started trading within the last two years.
Source: Yorkshire Daily Business