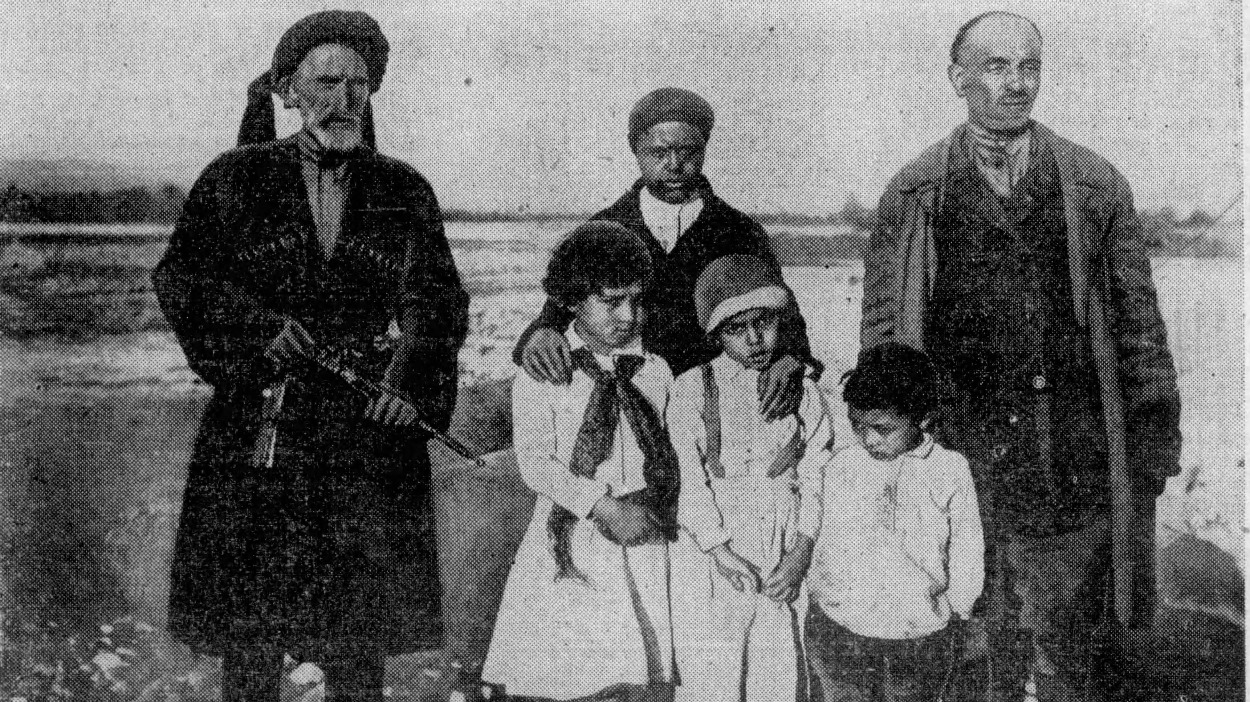 Afro-Abkhazians' or Abkhazians of African descent were a small group of people in Abkhazia. The ethnic origin of the Afro-Abkhazian descent and how Africans arrived in Abkhazia is still a matter of dispute among experts.
According to Sergey Arutyunov, the head of the Division of Caucasian Nations at the Institute of Ethnology and Anthropology of the Russian Academy of Sciences (RAS) and Professor at the Moscow State University, in the late 18th-early 19th century an Ottoman ship travelling wrecked near the Abkhazian coast with slaves -probably from Sudan or Somalia- who were brought up for sale.

Abkhazia was not yet a Russian possession, but Russian soldiers from some fortress on the coast seem to have saved the victims. They were released from slavery and settled among Abkhazians. Later, these people joined the local community, married Abkhazian girls and acquired Abkhazian names and surnames. See: Scientists explain story of 'Afro-Abkhazian' from 19th century photo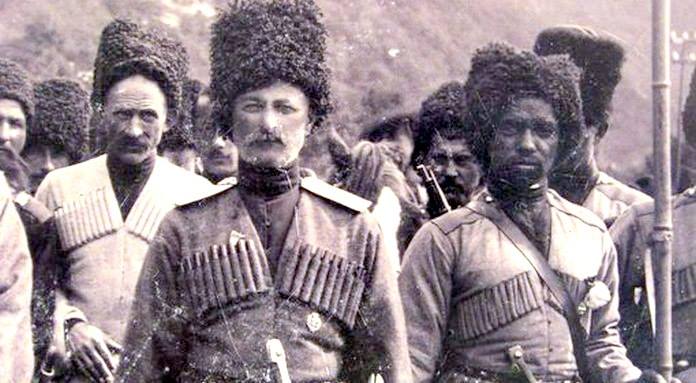 According to another theory, Africans were brought to Abkhazia in 17th century by a local prince Shervashidze (Chachba in Abkhaz), who purchased them at a slave market in Istanbul to work on the citrus plantations. This case was a unique, and apparently not entirely successful, case of mass import of Africans to the Black Sea coast. See:
The Tale of Afro-Abkhazians
In a third legend, the appearance of Afro-Abkhazians is involved with Peter the Great: he imported many black Africans to Russia, and it is said that those who were unable to acclimate to the northern capital of Russia, St Petersburg, were then given to the Abkhazian princes.


However, not all accounts of the African presence in the Caucasus trace it to the slave trade. According to Patrick English (1956), African communities in Abkhazia span a period beginning before the 5th century BC. He cites Herodotus, who wrote of the inhabitants of Colchis in 450 BC.:
[It] is undoubtedly a fact that the Colchians are of Egyptian descent. I noticed this myself before I heard anyone else mention it ... My own idea on the subject was based first on the fact that they have black skins and woolly hair... and secondly, and more especially, on the fact that the Colchians, the Egyptians and the Ethiopians are the only races which from ancient times have practiced circumcision. (Herodotus Bk II/104; see also Du Bois 1970, p. 31).
See: African Presence in Former Soviet Spaces, by Kesha Fikes and Alaina Lemon. (Annual Review of Anthropology Vol. 31: 497-524, October 2002)
By the 19th century, Afro-Abkhazians spoke only Abkhazian and identified with Abkhazia. Their total number is estimated by different observers in the range of "several families" to "several villages.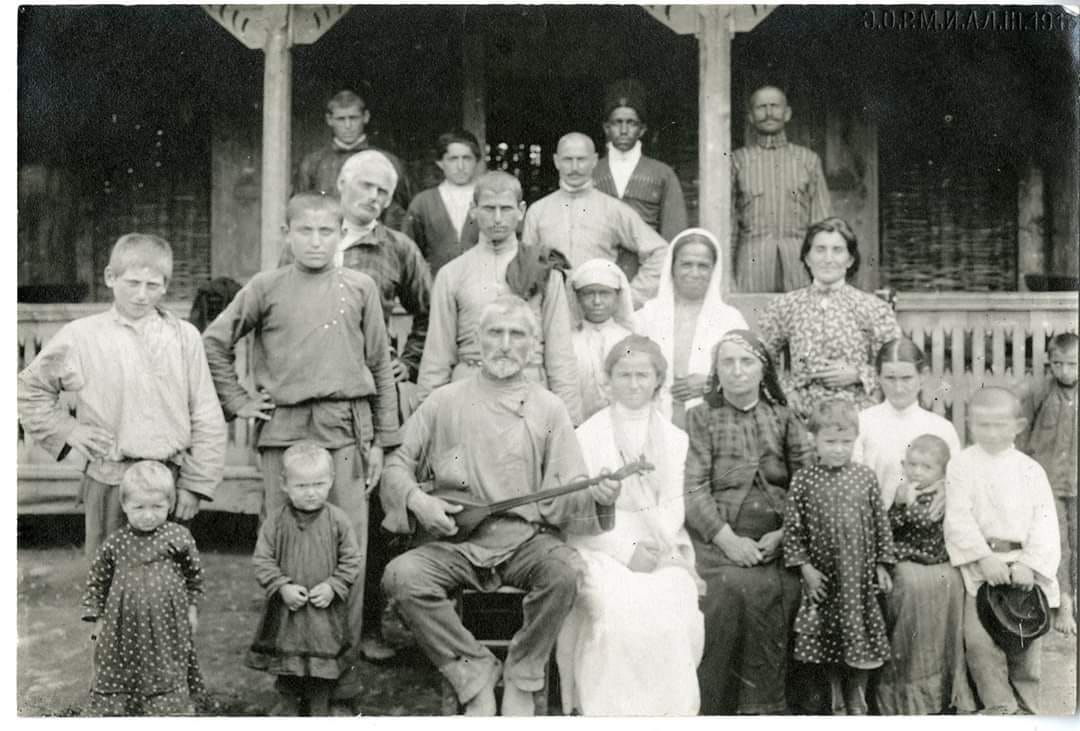 Village of Adziuzhba, Abkhazia 191(?)


According to John Colarusso, the three villages of Adziuzhba, Kindigh and Tamsh, which housed the only population of African descent in the entire former USSR, were destroyed by Georgian troops as part of the operation to besiege Tkvarchel during the Georgian-Abkhaz war in 1992-1993.
In one bizarre twist in the tragedy the three villages of Adziuzhba, Kindigh (Georgian Kindghi) and Tamsh (Georgian Tamishi), which housed the only population of African descent in the entire former USSR, were destroyed by Georgian troops as part of the operation to besiege Tkvarchel. The fate of these unique Afro-Abkhazians has yet to be determined, though at least one survivor has been seen. 

See:

Abkhazia by John Colarusso

 (Central Asian Survey (1995), 14(1), 75-96)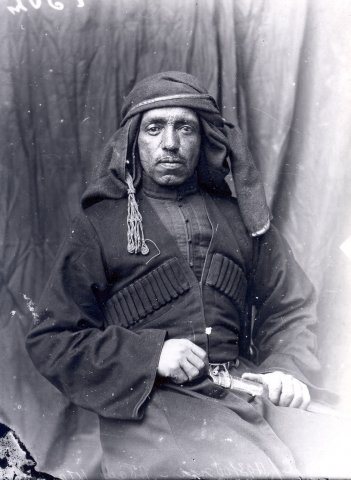 Shaaban Abash, member of Abash family from Abkhazia
+ Russia and the Negro: Blacks in Russian History and Thought, by Allison Blakely

+ African Presence in Former Soviet Spaces, by Kesha Fikes and Alaina Lemon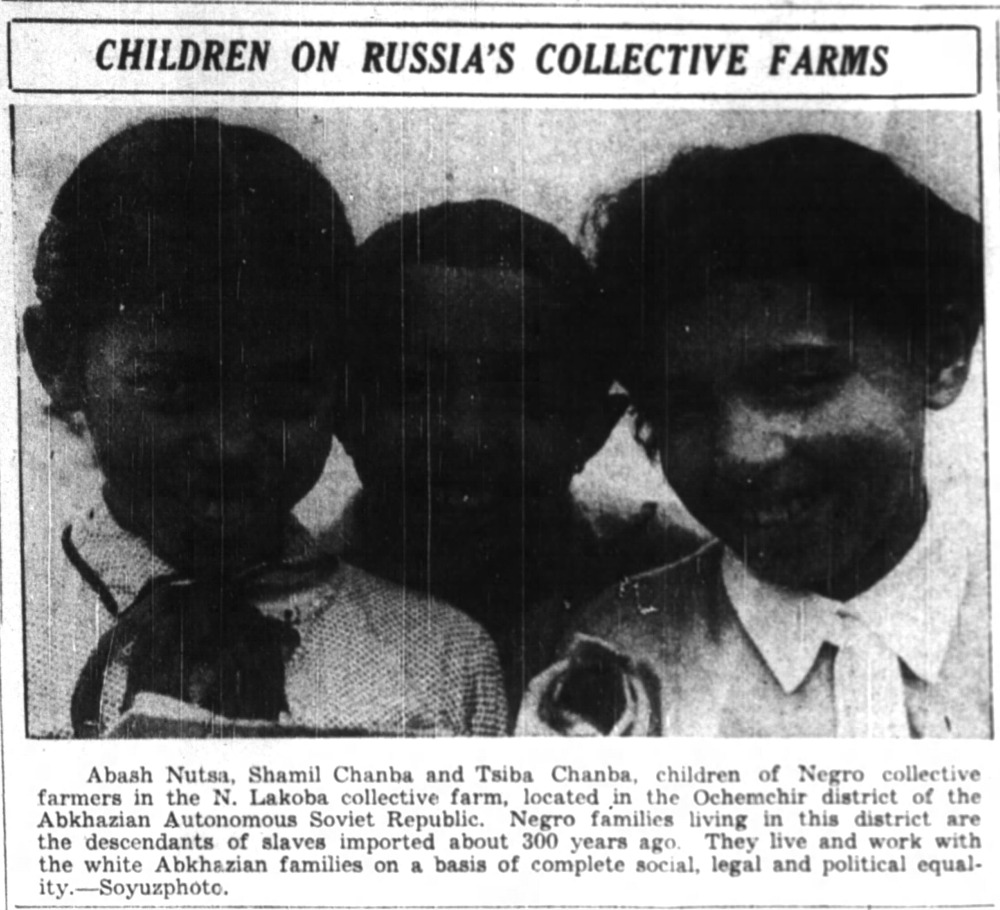 The Pittsburgh Courier (Pennsylvania) January 2, 1937.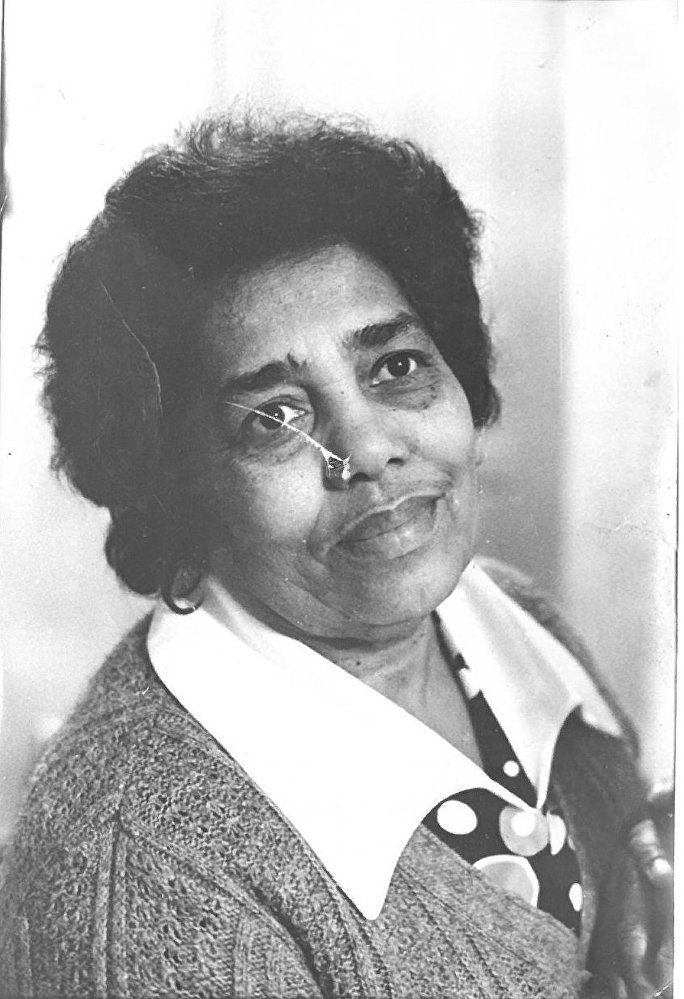 Nutsa Abash was born on May 18, 1927. Nutsa became very famous throughout the Soviet Union. The black resident of Abkhazia was perceived as a phenomenon at that time.
See: 
+ When Did Africans Get To Soviet Union? (Part - 1)
+ Many Africans Came To The Soviet Union During Turkish Rule (Afro-American 1973, - Part 2)
+ Skin Color Creates No Barrier To Africans In The Soviet Union - (Afro-American 1973, - Part 3)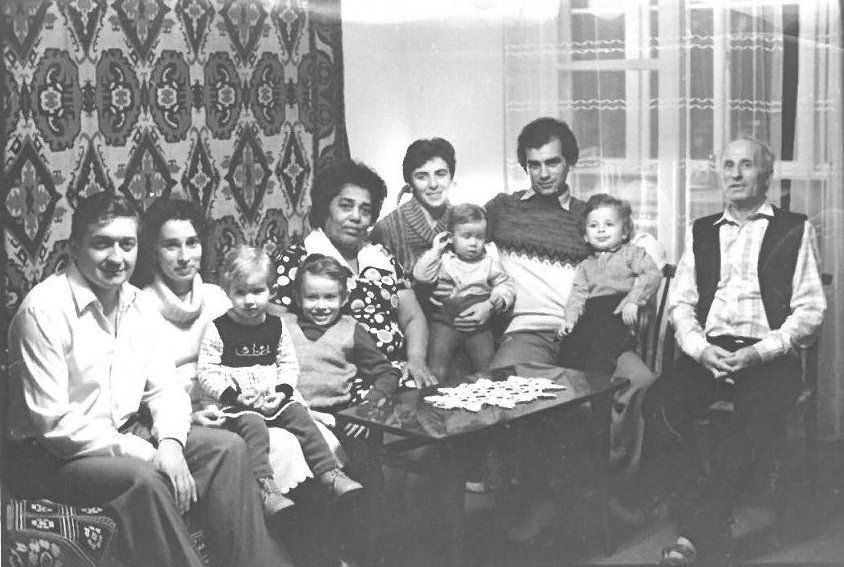 Nutsa, her husband Semyon with their (two) children and (five) grandchildren.
All representatives of the Abash family considered themselves Abkhaz, spoke and even thought in Abkhaz.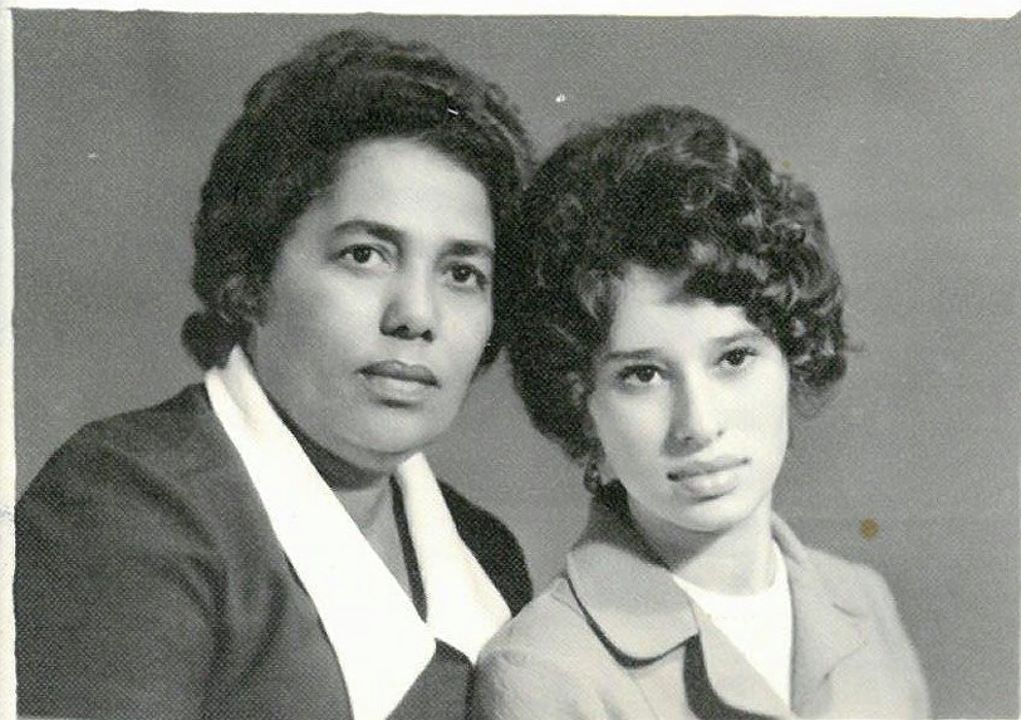 Nutsa Abash with her daughter Naira Bobyleva (right). 
Naira graduated in medicine and she now heads the Social Security Administration of Sukhum.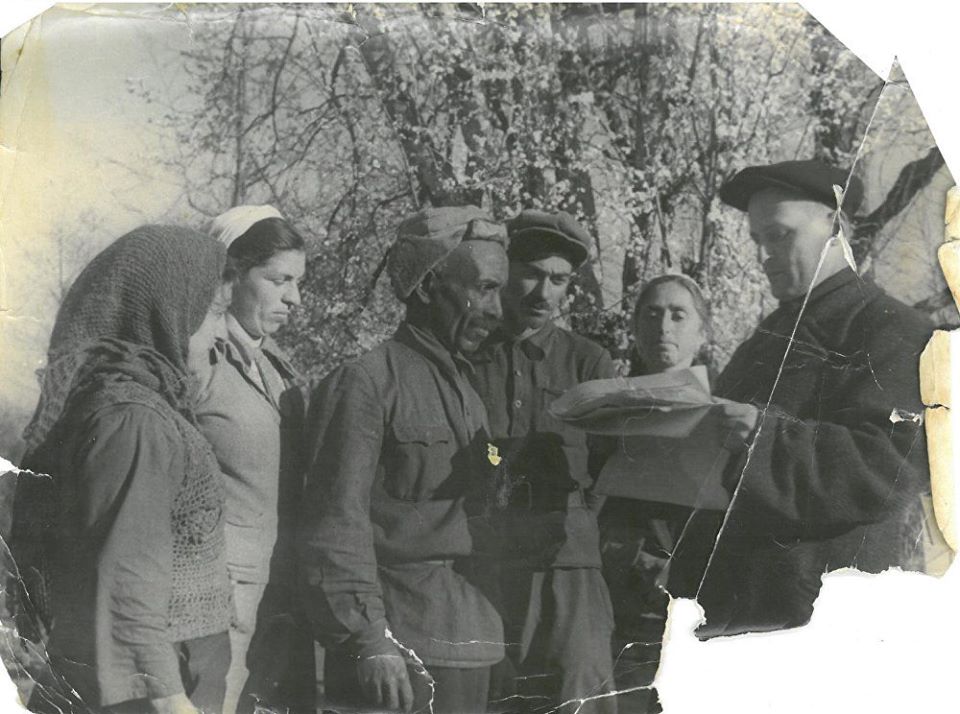 Shirin Abash, the grandfather of Nutsa, was one of the founders of the collective farm. In this photo, he is awarded a certificate for the work.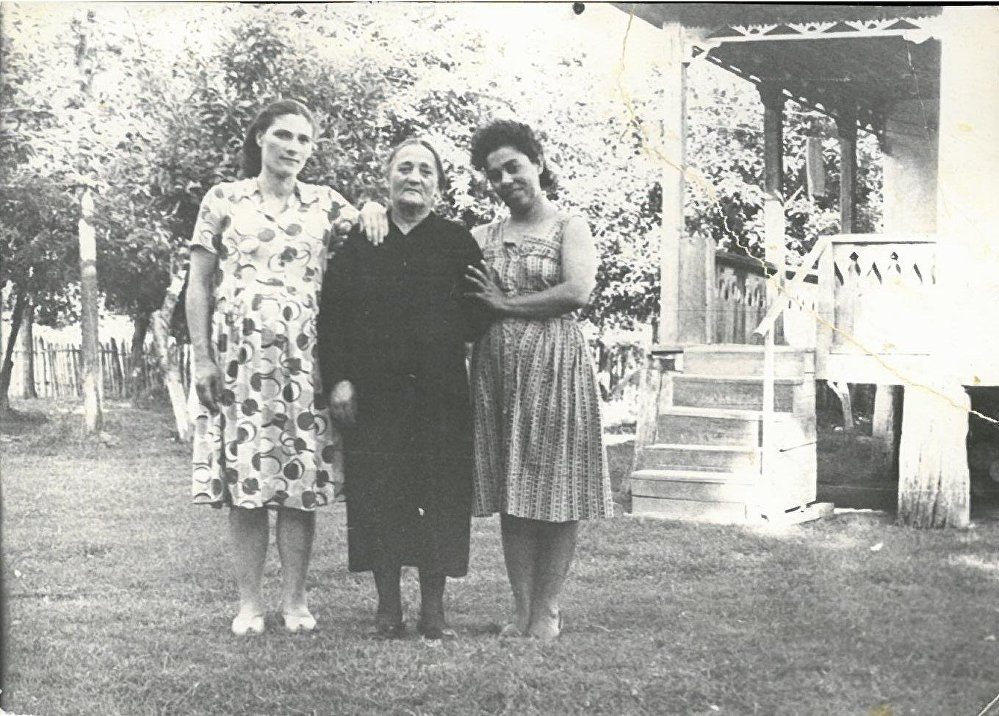 Shirin Abash married Abkhazian Leah Katsiya (middle), who then, left her children and her house for unknown reasons. A few years before her death, she returned.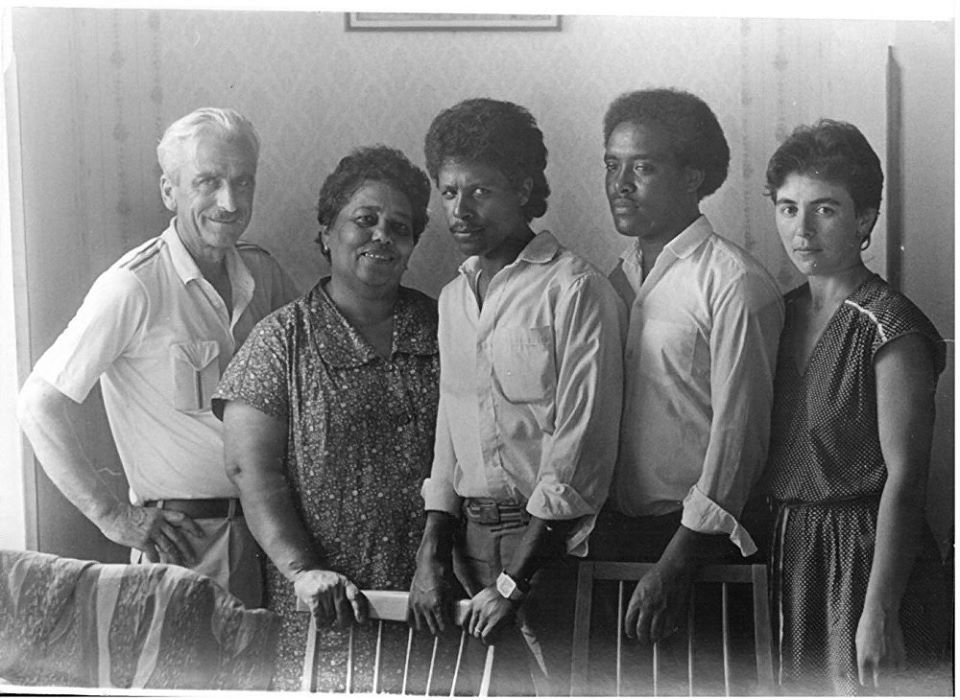 Throughout Nutsa's life, journalists came to hear her story.