Abkhazia by John Colarusso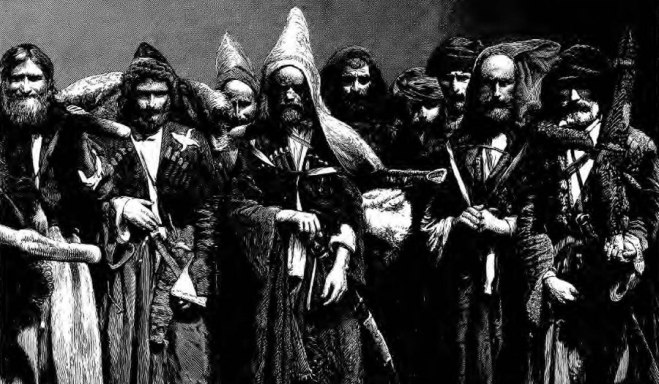 John Colarusso
Professor in the Anthropology Department of McMaster University, Ontario
Paper prepared for the conference. 'The contemporary North Caucasus' held at SOAS on 22-23 April 1993.
0263-4937/95/010075-22 © Society for Central Asian Studies Ltd.
Central Asian Survey (1995), 14(1), 75-96
The following paper was presented in April 1993 while the Georgian-Abkhazian war was in full sway. It was intended to offer a conceptual framework for this conflict that would be of use both to the antagonists as well as to concerned members of the international community, giving background to the conflict, some, outline of its details, an analysis of its importance, and suggestions for peace. As such the paper was a document fixed in time by a specific purpose, and to have altered it substantially would have been to have written a different document. Therefore, apart from minor corrections of infelicities, I have left the original intact and have brought the paper up to date with a short postscript.
After a hiatus of nearly 2,400 years the land of Colchis is once again in the news, for there is war in Abkhazia. Not since Euripides and Apollonius of Rhodes recounted the tale of Jason and the Colchian princess, Medea, has Western attention been drawn to this beautiful area of the Caucasus. Even during the Russo-Caucasian war of the last century, most coverage dealt with the efforts of Imam Shamyl in Daghestan and only peripherally touched upon the battles of the Circassians, Ubykhs, Abazas and Abkhaz, which of course is odd considering that these Northwestern Caucasian peoples carried on their fight a full five years after the Avar chieftain and his followers had surrendered.1 For the first time in nearly 700 years, after long domination by Mongol, Turkic, Persian, and Russian powers, the peoples of the Caucasus at last are emerging from the shadows of history to take their rightful place upon the stage of world history. It is most lamentable that the emergence of Abkhazia has been accompanied by senseless bloodshed and destruction.
The full article in PDF can be downloaded by clicking here (314 Kb)