Nagorno-Karabakh Political Parties Criticise Statements by Pashinyan and Aliyev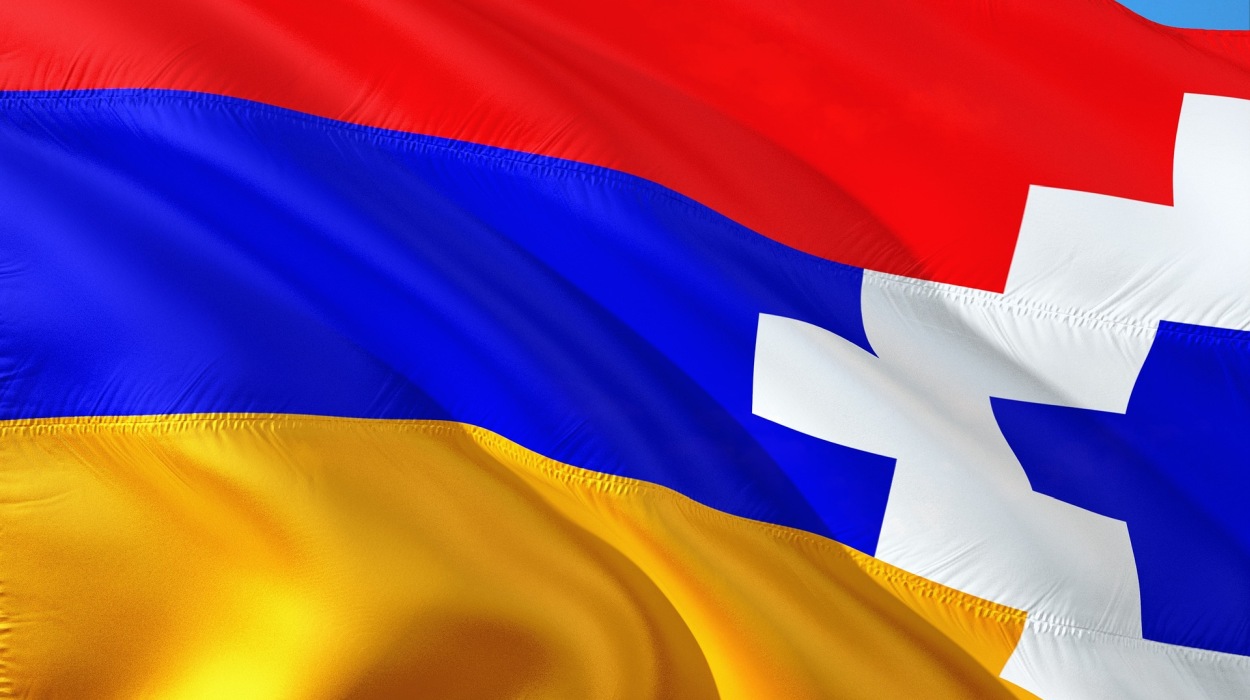 The political parties of Nagorno-Karabakh have criticised Armenian Prime Minister Nikol Pashinyan for expressing his readiness to recognise the borders between Armenia and Azerbaijan based on USSR maps. They also condemned Azerbaijani President Ilham Aliyev's statement, which said residents of Karabakh must either accept Azerbaijani citizenship or find another place to live, calling it contrary to international law. Former State Minister Ruben Vardanyan reminded Aliyev of potential consequences at the Hague Tribunal.
Azerbaijani President Ilham Aliyev stated that residents of Nagorno-Karabakh should either accept Azerbaijani citizenship or seek another place to reside. Meanwhile, Armenian Prime Minister Nikol Pashinyan, while speaking in parliament, expressed his readiness to recognize Azerbaijani jurisdiction in Nagorno-Karabakh.
On April 19th, Nagorno-Karabakh parliament factions "Free Motherland - UCP," "United Motherland," "Justice," "Dashnaktsutyun," and "Democratic Party of Artsakh" issued a joint statement condemning Pashinyan's stance and criticising Aliyev's citizenship ultimatum for Nagorno-Karabakh residents.
Azerbaijani President Ilham Aliyev, in an interview with the state television of the country, discussed the resolution of the conflict between Azerbaijan and Armenia, and the future of the Armenian population of Karabakh. He said, "Armenians living in Karabakh must either accept Azerbaijani citizenship or look for another place to live."
The joint statement emphasised that the people of Artsakh (the self-name of Nagorno-Karabakh) have made their decision on self-determination and accused Azerbaijani authorities of attempting to persuade residents to leave Nagorno-Karabakh. The parties called for support from Armenian communities abroad and urged Russia to take diplomatic and military-political measures to ensure Nagorno-Karabakh's security. The statement also highlighted a blockade imposed by Azerbaijan on Nagorno-Karabakh for over four months.
Sergey Ghazaryan, Nagorno-Karabakh's Foreign Minister, argued that the Azerbaijani-Karabakh conflict is primarily a human rights and freedoms issue, not an internal Azerbaijani matter. He expressed concern that neither the UN nor the international community is taking concrete measures to unblock the Lachin corridor.
Former State Minister of Nagorno-Karabakh, Ruben Vardanyan, said that the actions of Azerbaijani authorities, including Aliyev's statement, contradict international law. He warned that such actions could lead Aliyev to the Hague Tribunal and urged Azerbaijan to engage in negotiations with the Artsakh state and its elected leaders on an international platform.