100 million roubles allocated for AGU [Abkhazian State University] ovehaul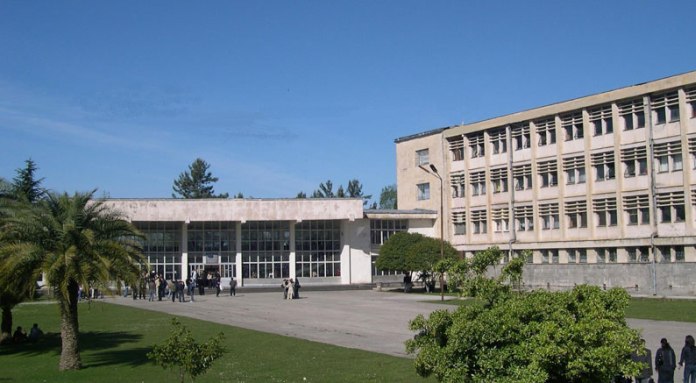 SUKHUM / AQW'A ― Alexander Ankvab has visited the Abkhazian State University. The issue of continuing an overhaul in the AGU building has been discussed at a meeting with the management and deans.
The chief of the capital construction department Konstantin Bigvava briefed on what should be done for completing the overhaul in all the buildings of the higher education institution. In two buildings A and G the works have been completed, in building B they are underway.
Aleko Gvaramia said they hope that the overhaul in the building of the University will be completed within the next few years.
Lecturers of the University made some remarks on the repair.
Alexander Ankvab inspected the overhauled buildings and lecture rooms. It turned out that doors and furniture in some lecture rooms were damaged. The supplier has to replace them at its own expense.
A lot of work has yet to be done at the AGU. It is necessary to overhaul building B, the University hostel, the library, the assembly hall, and the gym.
Alexander Ankvab also visited the library. Aleko Gvaramia said it doesn't function properly. Students can't receive the books as they are laid out in corridors. There is an idea of organizing a modern library with Internet access.
The President also examined the assembly hall. Works on the reconstruction had begun there. The hall can seat five hundred.
This year Rub 100 mln will be allocated for overhauling the AGU within the Comprehensive plan. And about Rub 260 mln have been allocated for the works already completed.