A Rally in Memory of the Late Tragedy will be held in Lata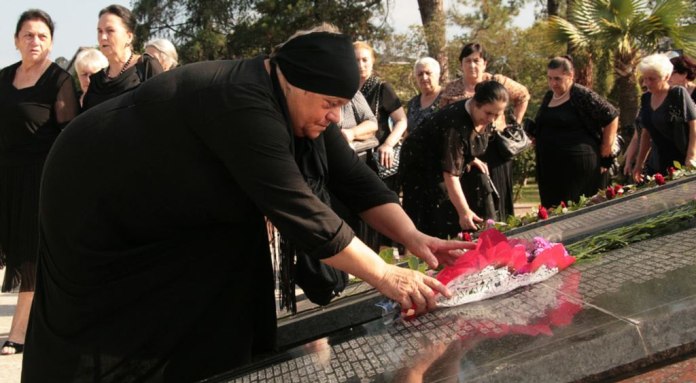 December 14, 2014 in the village of Lata Gulripsh district will be held a rally in memory of the Lata tragedy.
According to the Department of Culture of Gulripsh district, the beginning of the event is scheduled for 11 am.
To honor those who died in Lata will gather veterans of the War of Abkhazia, 1992-1993, the representatives of the district administration, social movements and the youth of the district.
The 22nd anniversary of the tragic event will be marked this year.
December 14, 1992, over the mountain village of Lata, Georgian forces shot down the helicopter Mi-8, while it was making a humanitarian flight from Tkuarchal to Gudauta. Helicopter exported refugees from occupying forces of the blockaded city. 85 people were killed, including 35 children and eight pregnant women.