Nine new caves have been discovered in Abkhazia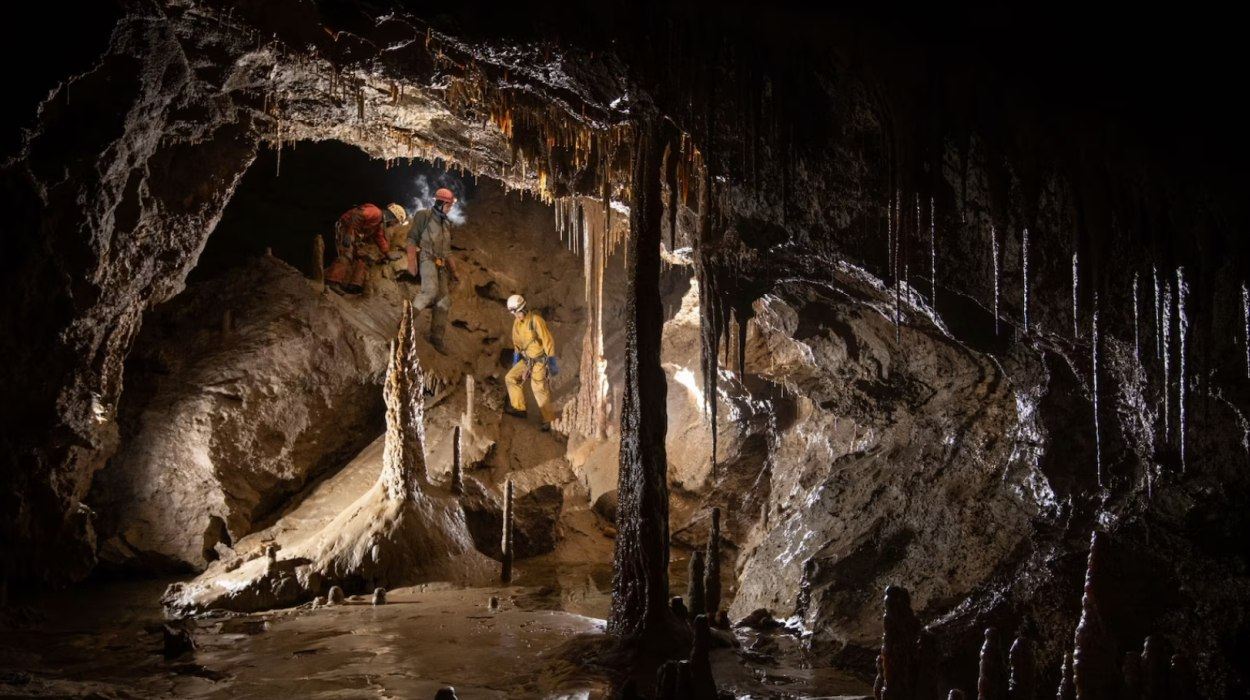 Abkhazia continues to surprise with its underground mysteries, with the first four of the deepest caves in the world located here. Researchers have discovered 9 new caves in Abkhazia.
A team of 20 experts conducted the discovery expedition in the Arabika mountain range in Western Caucasus. These newly discovered caves are around 50 meters deep and take the form of vertical wells.
The new caves were named after the nearest village where they were discovered.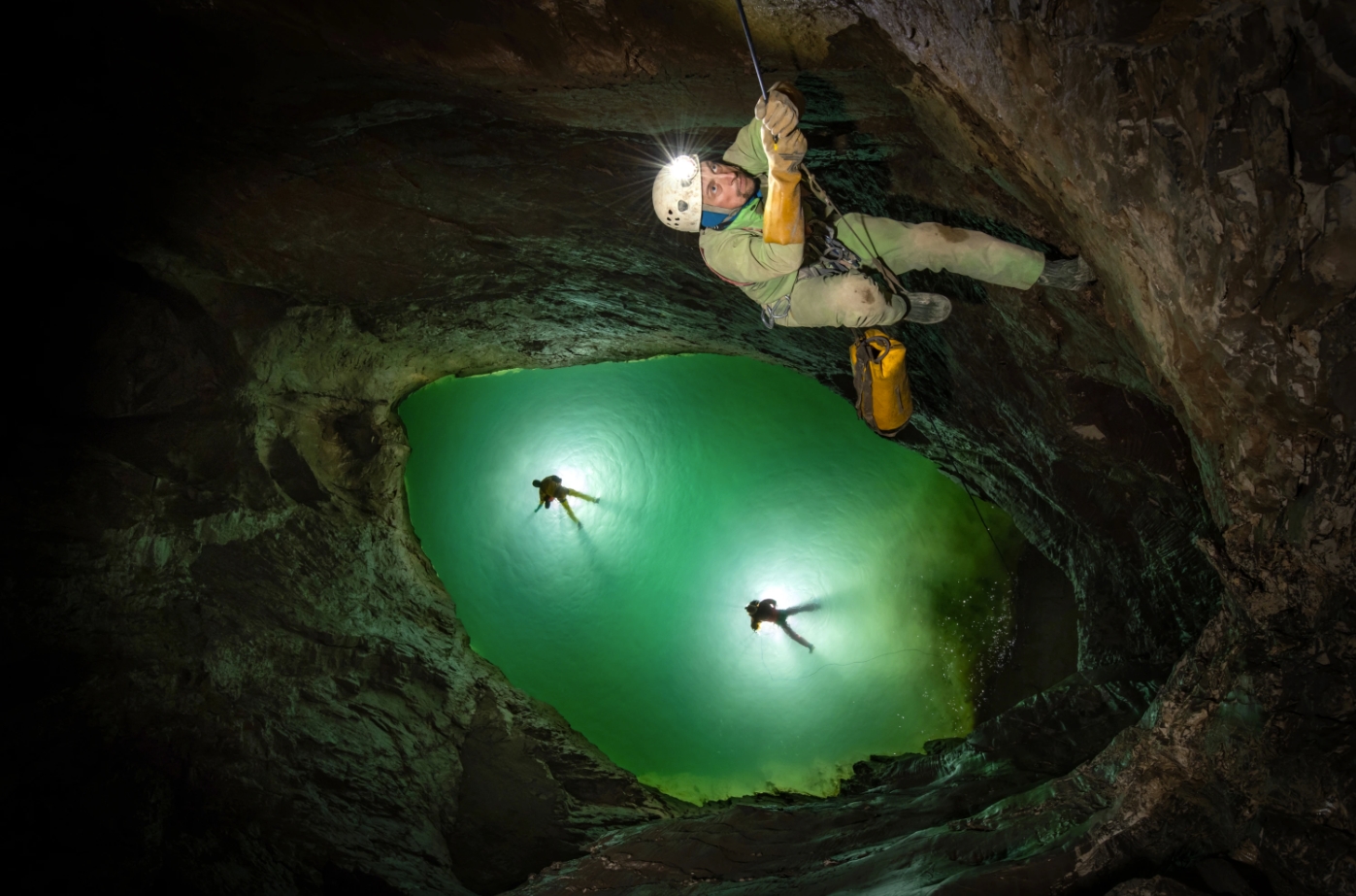 Two cavers swim in a pool at the deepest point of the world's deepest cave as team leader Pavel Demidov climbs up a rope. This pool rests at 7,257 feet (2,212 meters) below the surface.
The Veryovkina, Krubera-Voronja, Sarma, and Snezhnaja caves in Abkhazia continue to hold their position as among the top four deepest caves in the world.
With a record depth of 2,212 meters (7,257 feet), the Veryovkina cave is the deepest cave measured thus far in the world.
Ten Deepest Caves in the World
|   | Name  | Depth (m) | Length (km) | Country |
| --- | --- | --- | --- | --- |
| 1 | Veryovkina Cave | 2212 | 13.5 km (8.4 mi) | Abkhazia  |
| 2 | Krubera-Voronja Cave | 2199 | 23.0 km (14.3 mi) | Abkhazia |
| 3 | Sarma cave | 1830 | 19.2 km (11.9 mi) | Abkhazia |
| 4 | Snezhnaja cave  | 1760 | 40.8 km (25.4 mi) | Abkhazia  |
| 5 | Lamprechtsofen | 1735 | 61 km (38 mi) | Austria |
| 6 | Gouffre Mirolda | 1733 | 13 km (8.1 mi) | France |
| 7 | Gouffre Jean-Bernard | 1625 | 26.6 km (16.5 mi) | France |
| 8 | Sistema del Cerro del Cuevón  | 1589 | 7 km (4.3 mi) | Spain |
| 9 | Wot-U-Got Pot  | 1560 | 113 km (70 mi) | Austria |
| 10 | Sistema Huautla | 1560 | 89 km (55 mi) | Mexico |