Foreign Minister of Abkhazia met with a delegation from Afghanistan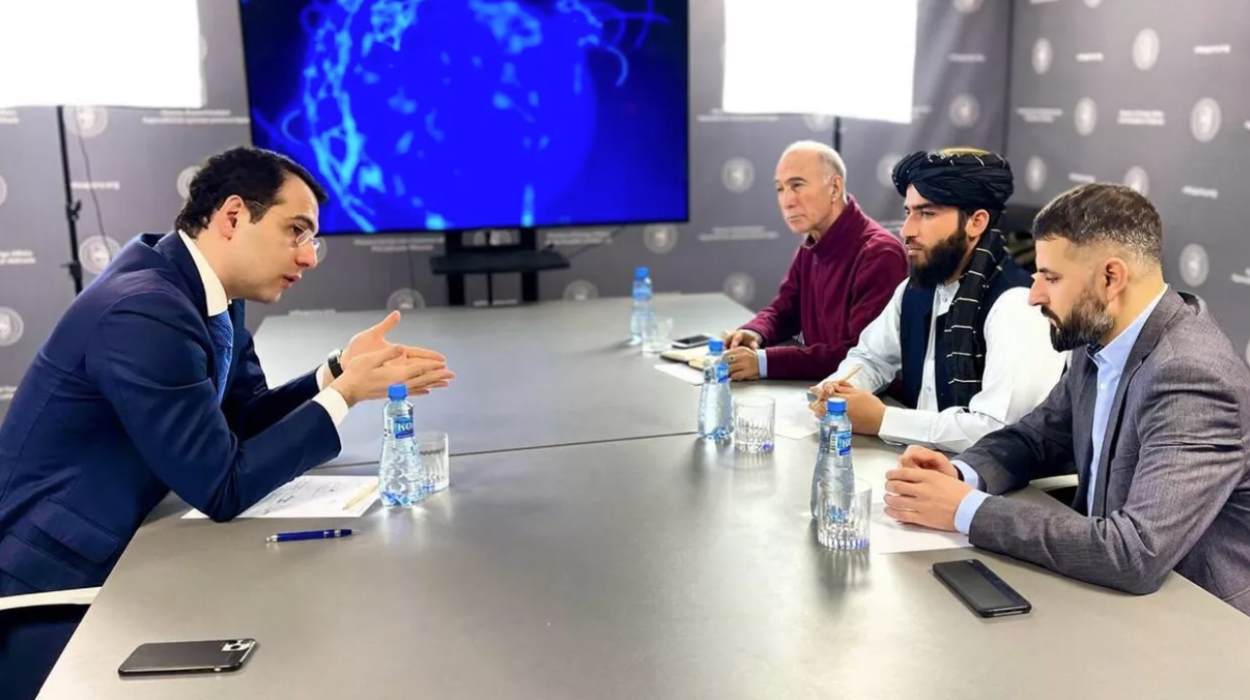 SUKHUM / AQW'A ― The Minister of Foreign Affairs of Abkhazia, Inal Ardzinba, held a meeting with a delegation from the Embassy of Afghanistan in Russia at the media center of the Ministry of Foreign Affairs.
According to the press service of the department, the two sides discussed important issues, including regional security, the elimination of the consequences of the US presence in Afghanistan, and the expansion of cooperation between Abkhazia and the countries of the Middle East.
Inal Ardzinba stated that it is crucial for the regional security system that the state of affairs in your nation stabilizes. To this end, they are executing a plan to increase communication with the Middle East.
The meeting aimed to further enhance relations and address the humanitarian situation in Afghanistan.
With the goal of intensifying the dialogue with Kabul, a delegation from the Ministry of Foreign Affairs of Abkhazia will go to the capital of Afghanistan. The delegation aims to study the feasibility of strengthening communication and relations between the two nations.