Abkhazia State Symphony Orchestra Celebrates its 90th Anniversary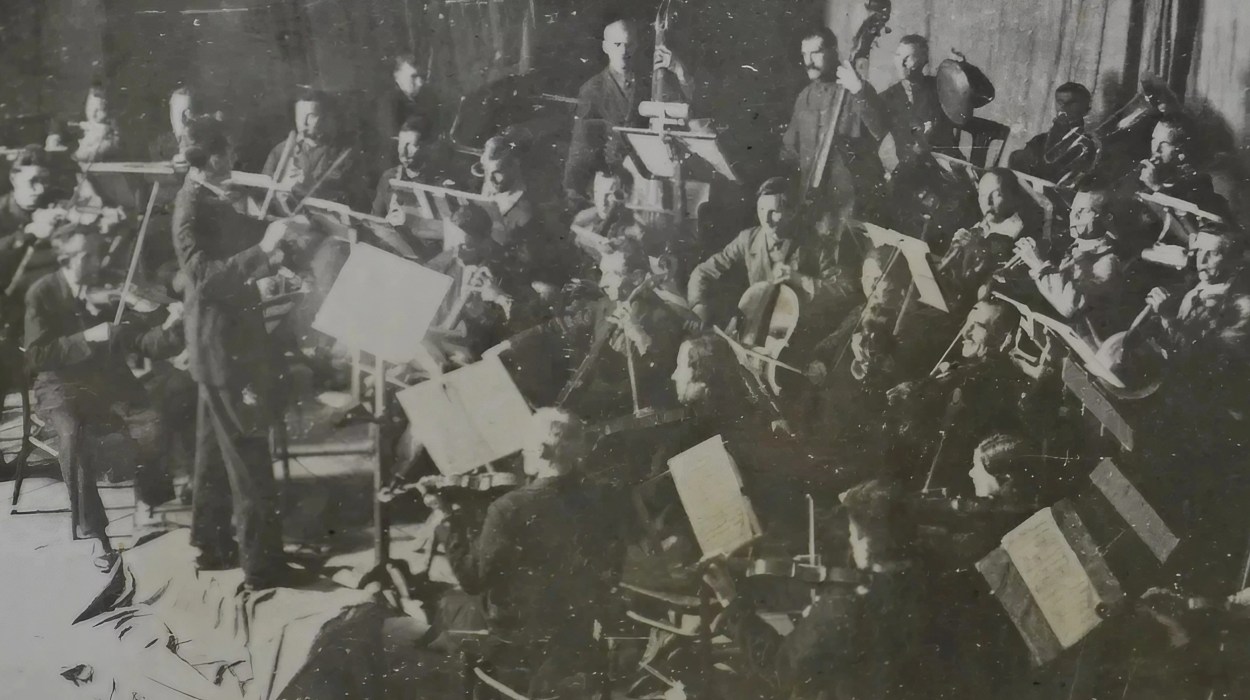 SUKHUM / AQW'A ― The Abkhazia State Symphony Orchestra is celebrating its 90th anniversary today.
Founded in 1933 by Hungarian-born music figure Konstantin Kovács, the orchestra originally comprised 86 musicians from the former USSR. Recognised as the best in Transcaucasia based on inter-republican reviews, the orchestra's repertoire spans a diverse range of compositions, including works by Western European, Russian, Soviet, and Abkhazian composers. Repressions in 1937 forced Konstantin Kovács, to leave, and the collective disbanded.
Students of the Sukhum Music College – vocalists and instrumentalists – actively participated in the symphony orchestra's concerts. At the invitation of the Chairman of the Council of People's Commissars of Abkhazia, Nestor Lakoba, professional musicians from Moscow and Leningrad joined the orchestra. 
Nestor Lakoba wanted Abkhazian children to study Western European classical music and play European instruments. Under his leadership, there was a powerful upsurge in all spheres, as he understood the importance of this work regardless of any obstacles.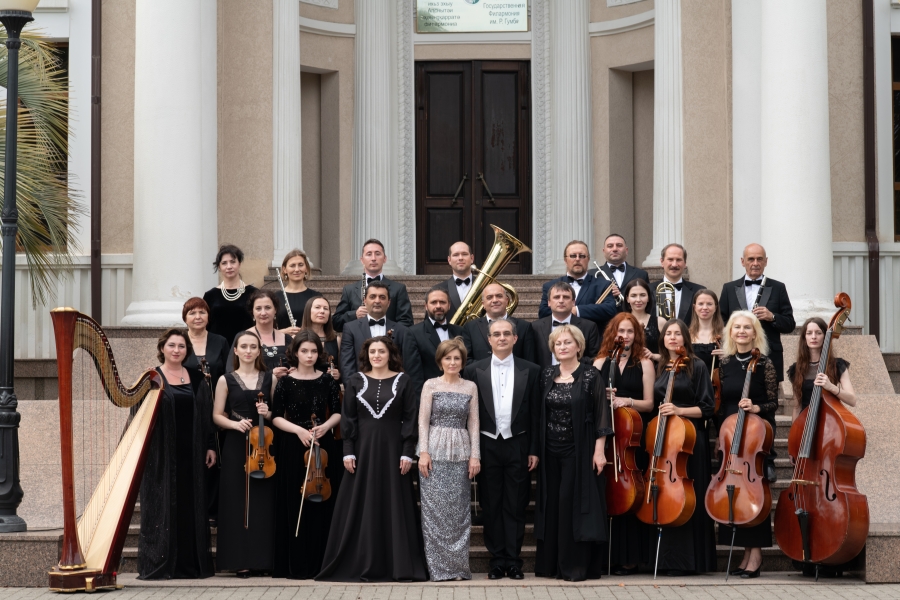 State Chamber Orchestra of the Republic of Abkhazia
Throughout its history, the orchestra has been led by notable conductors such as Odysseas Dimitriadi, Lev Dzhergenia, Anatoly Khagba, and Viacheslav Aiba.
Following the 1992-93 Patriotic War in Abkhazia, the Symphony Orchestra was restructured into the State Chamber Orchestra of the Republic of Abkhazia.
The current chief conductor and artistic director is David Terzyan, a People's Artist of the Republic of Abkhazia.