Pioneering Asparagus Harvest Begins in Abkhazia with FAO UN Support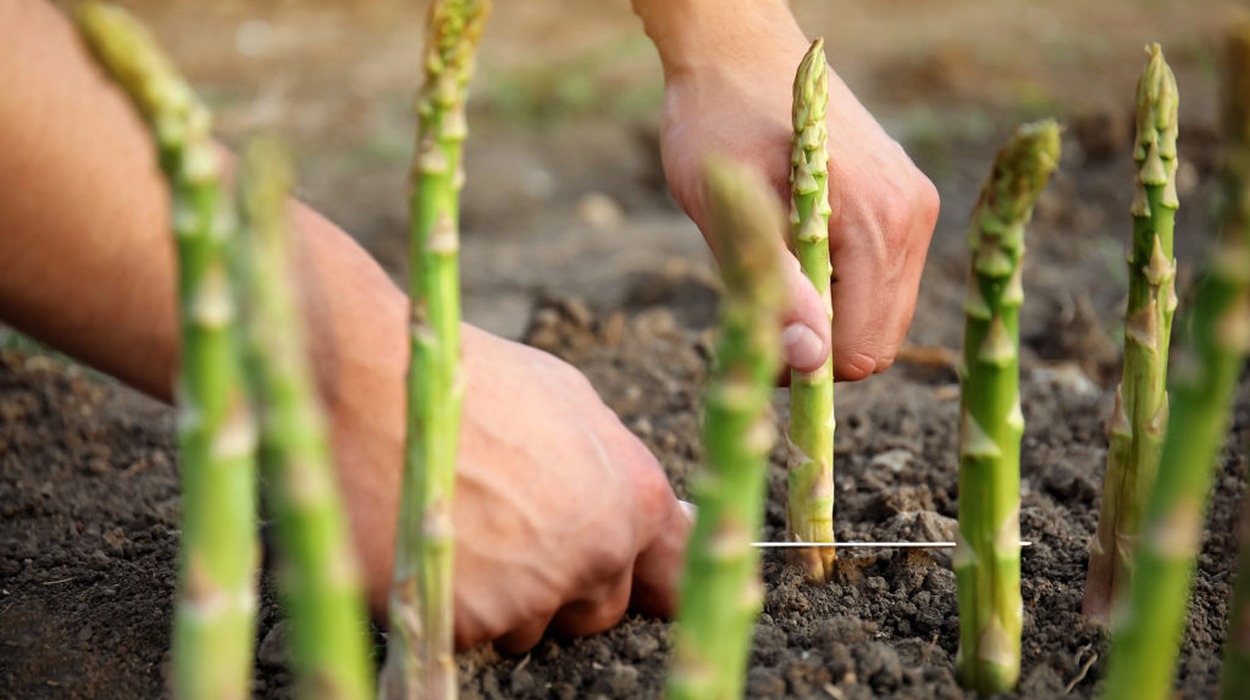 SUKHUM / AQW'A ―  Last week marked the beginning of the first asparagus harvest on experimental plots in Abkhazia, as part of the "Joint EU-UN Program for the Development of Rural Areas in Abkhazia," implemented by the Food and Agriculture Organization (FAO UN), the organisation's press service reported.
In spring the previous year, FAO imported Starlim and Vegalim asparagus planting material to Abkhazia and distributed it across two experimental plots, covering a total area of one hectare. Since then, FAO agronomists have regularly monitored the plants' development and provided fertilisers, with a large harvest anticipated this year.
This large-scale asparagus cultivation is a first for Abkhazia, making the experiment particularly unique. Asparagus is known for its rich fibre content and natural prebiotic properties, thanks to the polysaccharide inulin.
+ UN FAO Office Holds Training Program for Abkhazian Winemakers and Viticulturists
+ FAO and UN Women Hold Event for the International Women's Day
Omar Dahduli, the project manager, explained that FAO supports agricultural diversification within the EU-funded project, which aims to improve socio-economic conditions for farmers in Abkhazia. Asparagus was chosen for its high market price and suitability for the local climate. FAO agronomists have closely monitored the crop's development throughout the growing season, ensuring its adaptability to the region and advising farmers on proper cultivation practices. Dahduli confirmed that the organisation would continue providing recommendations to farmers interested in cultivating asparagus in future seasons.
Farmer Ilona Vouba shared her experience with the program, stating that she applied to FAO UN for asparagus rhizomes last year because the crop was new to the area. Despite the labour-intensive cultivation process, Vouba noted that FAO experts actively assisted her throughout, offering advice on proper growth and fertilisation techniques. As a result, an organically clean product was produced without using chemicals, and Vouba is now in the midst of her harvest week.
The FAO project continues to create demonstration plots in local farmers' gardens across Abkhazia, teaching innovative methods for vegetable cultivation that minimise chemical use and increase crop yields.