Sukhum Hosts Two-Day Training to Advance Viticulture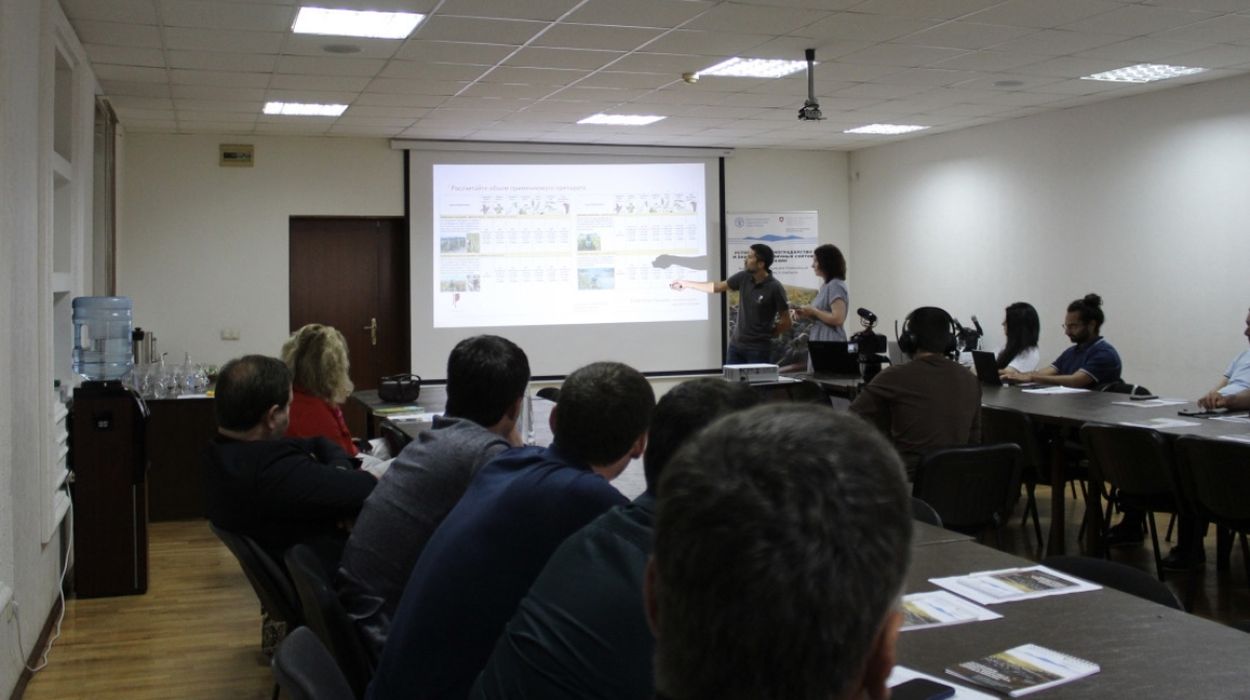 SUKHUM / AQW'A —  A two-day educational event centred around viticulture was held in Sukhum on May 25-26. The training, organised under the auspices of the United Nations' Food and Agriculture Organization (FAO) Project Office, in collaboration with the Association of Winemakers and Viticulturists of Abkhazia, was led by Emilio Peiro, an internationally recognised expert in the field.
Peiro, whose experience spans working with leading winemaking companies across Spain, is also the founder of Origen, an online platform dedicated to advancing wine culture. This unique training opportunity drew participants from both experienced professionals and beginners intending to start their own vineyards.
The workshop provided in-depth coverage on topics ranging from green pruning and the formation of diverse trellis systems to the prevention of fungal grape diseases. Participants were given the chance to engage with Peiro directly, asking questions and receiving personalised advice for their vineyard projects.
+ UN FAO Office Holds Training Program for Abkhazian Winemakers and Viticulturists
+ Pioneering Asparagus Harvest Begins in Abkhazia with FAO UN Support
The impact of the knowledge shared during this training could potentially improve both the quality and yield of grape production significantly, according to Omar Dahduli, the project manager. Dahduli underscored the importance of such trainings in the broader context of preserving indigenous grape varieties and driving the growth of the viticulture industry in Abkhazia.
Looking ahead, additional trainings are planned to further enhance the skills of local winemakers and viticulturists, contributing to the overall progression of Abkhazia's winemaking industry.

This series of trainings are part of the larger "Sustainable Viticulture and Protection of Endemic Varieties in Abkhazia" project.