The Abkhaz Side Proposes to Put the Issue of De-Isolation of Abkhazia on the Agenda of the Geneva Discussions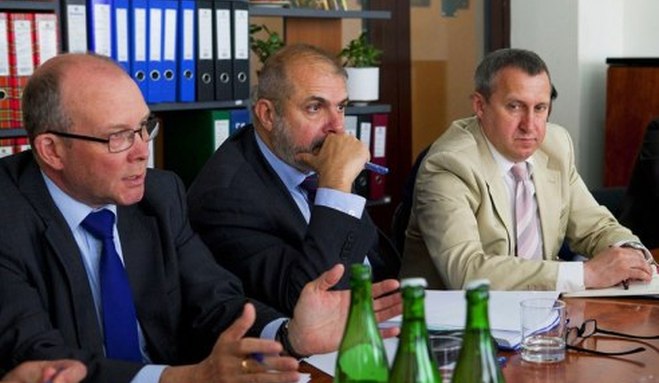 SUKHUM -- There was an intensive discussion of a whole range of issues related to the results of the 23rd Round of the Geneva Talks and the new round coming on June 25-26- the Foreign Minister Viacheslav Chirikba reported to the media about the today's meeting with the Co-Chairs of the Geneva Discussions on Security and Stability in the South Caucasus.
He thinks it is important that "during the last meeting the participants of the Discussions worked out a document with a joint statement on their commitment to non-use of force". But at this stage the Georgian side rejected it for unknown reasons, - the Minister said.- We will continue to discuss this issue at the next round and I hope that Georgia will finally realize that it is a good document which should be adopted. It will be a little step forward on the way to adoption of comprehensive agreement on non-use of force".

According to Chirikba it is also important that they managed to partially change the format of the Discussions. "We will not come back to the previous format at all – we will be working in two groups till lunch and then we will be working all together", Chirikba stressed.

He said that another Resolution of the UN General Assembly on the Georgian refugees and displaced persons, which will be biased to Abkhazia, is under preparation."We requested them enable us to go to New York before voting in order to address the members of the General Assembly and represent our position on the refugee issue. If they refuse to issue us visas once again it will affect our participation in the Second Working Group of the Geneva Discussions",- Chirikba said. He also noted that the Abkhaz side does not discuss the refugee issue in Geneva at all. "If they do not give us an opportunity to address the General Assembly then the issues discussed in the Second Working Group of the Geneva Discussions (the second working group on humanitarian issues – AP) will also be brought into question", - the Minister said.

Beside that according to Chirikba the Abkhaz side proposed to put the issue of de-isolation of Abkhazia on the agenda of the Geneva Discussions. «It is related to the right to travel to different countries with the Abkhaz and the Russian foreign passports and to recognition of our school leaving certificates what will enable our students to enter European universities, - the Head of the Foreign Ministry said. – Beside that there people who have only passports of the Republic of Abkhazia and these people are deprived from travelling to different countries".
Source: MFA Abkhazia