National Flag Day Festivities Light up Abkhazia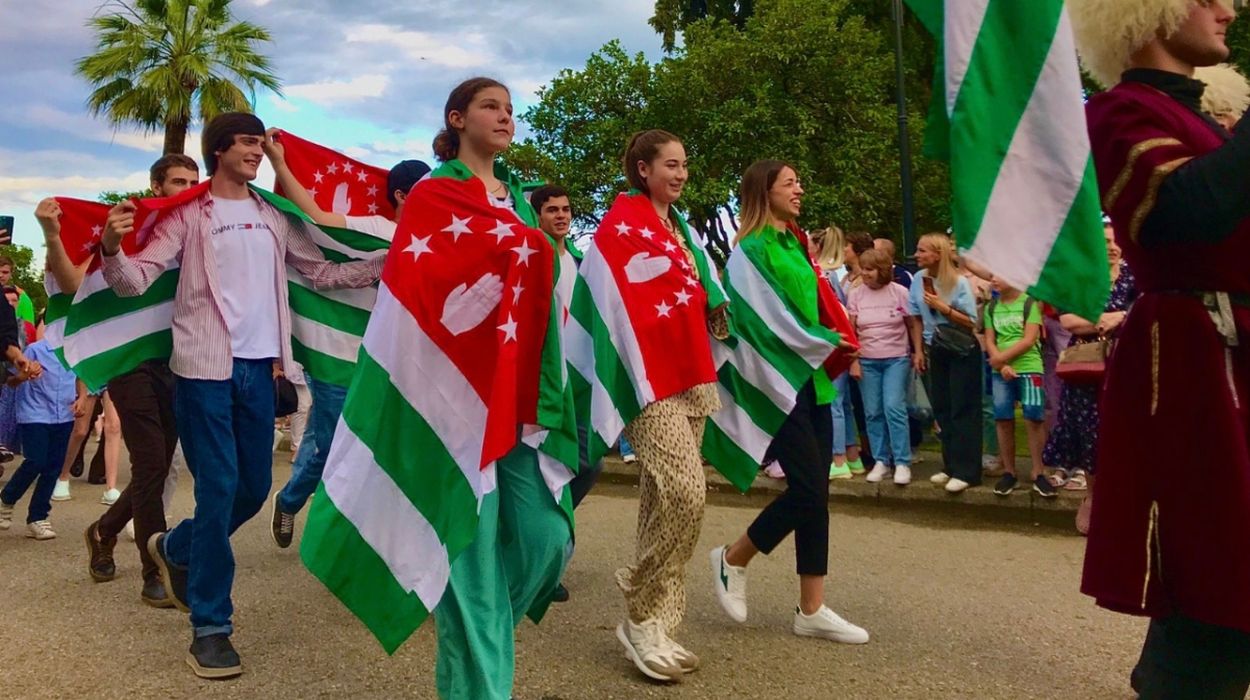 SUKHUM / AQW'A — On Sunday, July 23, the citizens of Abkhazia celebrated their National Flag Day with a variety of activities. On this day in 1992, the Supreme Council of Abkhazia approved the design of the National Flag and Coat of Arms of the Republic of Abkhazia.
In a show of spirit and unity, the State Committee for Youth and Sports arranged a grand auto, moto, and bicycle rally. This event saw the enthusiastic participation of over 200 individuals, including members from the Alfard Club, the Abrek and Aynar motorcycle clubs, and a host of cyclists.
A poignant moment in the celebration was when the rally participants paid homage at the memorial of Abkhazia's first president, Vladislav Ardzinba, and at the grave of the flag's designer, Valery Gamgia, situated in the quaint village of Kutol.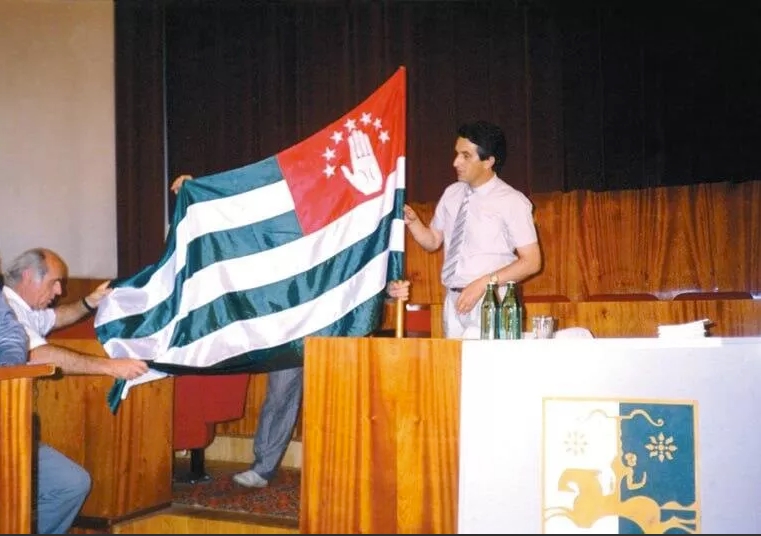 23 July 1992. Vladislav Ardzinba, serving as the Chairman of the Supreme Council of the Abkhaz ASSR, led the parliamentary session in which the Republic of Abkhazia was declared, and its national flag and coat of arms were ratified. 
+ The Story of Abkhazia's Flag: A Symbol of Independence
+ On the Historical Symbolism of the State Flag of the Republic of Abkhazia
The festivities also included a horse procession on the scenic Mukhadzhirs (exiles) waterfront. The procession stretched from Abkhaz Drama Square to Bagapsh Square, with students from the "Leon" children's equestrian sports school proudly parading on horseback with flags. In a vibrant display of history and heritage, athletes, dancers, and activists carried 16 flags, each reflecting a different era in Abkhazia's more than 1,200-year history.
The day was capped off with a gala concert at Bagapsh Square, where the local community was treated to performances by renowned Abkhazian musicians and the state ensemble choir. The audience was captivated by traditional Abkhazian folk dances presented by the dance ensembles "Caucasus" and "Abaza". The "Adaul" Doulist ensemble and the all-female folklore ensemble "Gunda" also graced the stage with their performances.
National Flag Day has been an important annual event in Abkhazia since its inception in 2005.