President Aslan Bzhania, Meets with Representatives of ABHAZFED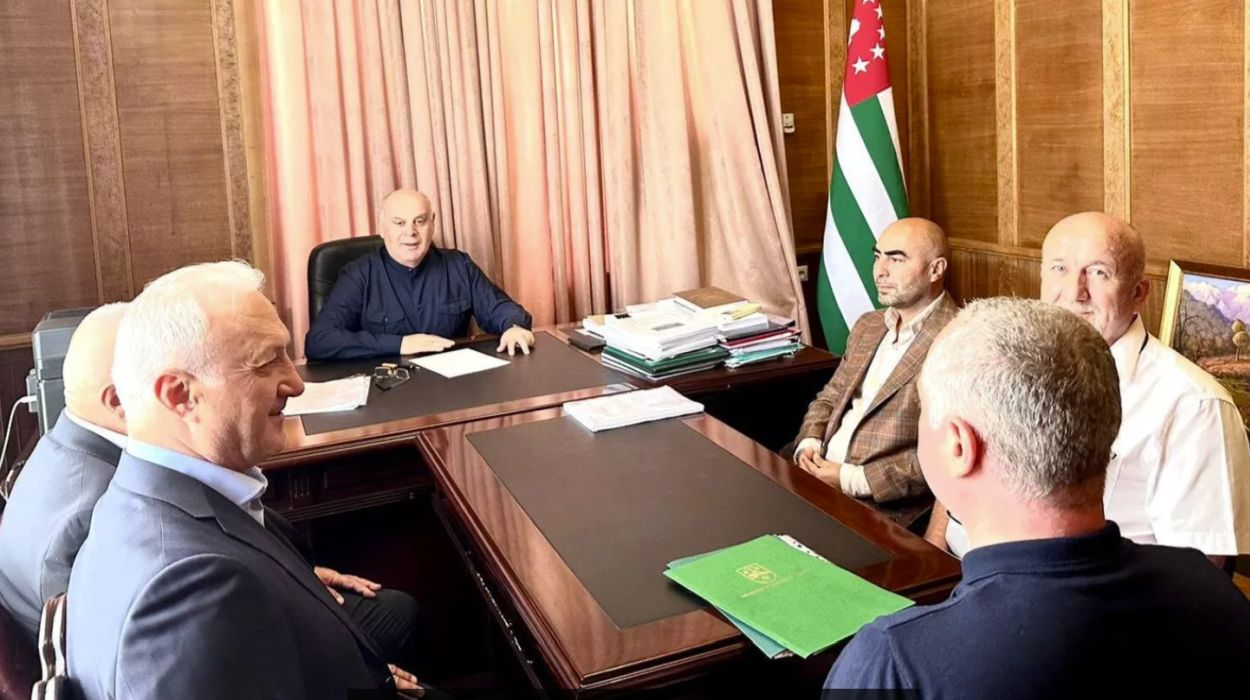 SUKHUM / AQW'A — In 2010, the Federation of Abkhazian Cultural Centers (ABHAZFED) was established in Türkiye. Recently, Aslan Bzhania, the President of Abkhazia, held a meeting with representatives of this Federation.
During this meeting, they delved into pressing issues surrounding economy, international and national politics. Discussions also revolved around the establishment of air connectivity and the legalities concerning apartment ownership. President Bzhania took the opportunity to share insights on the progress of ongoing projects.
As the president's press service reported, "Diaspora representatives conveyed their concerns to President Bzhania, specifically about the potential implications of these projects. The diaspora community is periodically faced with the perception that the homeland is being sold."
+ Inal Ardzinba Makes Visit to the Republic of Türkiye
+ Inal Ardzinba Engages in Talks with Compatriots in Türkiye, Meets with Talih Huatisha
Murat Makharia, the leader of ABHAZFED, declared his intentions to address the public on television to endorse the political course laid down by the state's leader. He emphasized the primary concerns of Abkhazians residing in Türkiye, which center on peace, stability, and the consolidation of society in their historical homeland.
President Bzhania expressed his commitment to engaging in constructive dialogue about the apartment bill with elected representatives. He reassured that the parliamentarians are allowed to propose necessary and rational adjustments to the bill. Bzhania further emphasized that the sale of land to foreign nationals is a non-negotiable topic.
The meeting saw the participation of several high-ranking individuals including Vice President Badra Gunba, Abkhazia's representative in Türkiye, Ibrahim Avidzba, Chairman of ABHAZFED, Murat Makharia, head of the Council of Elders of the Abkhazian diaspora in Türkiye, Umit Ateiba, and Umit Ashuba.