Abkhazian Chamber of Commerce Hosts German Delegation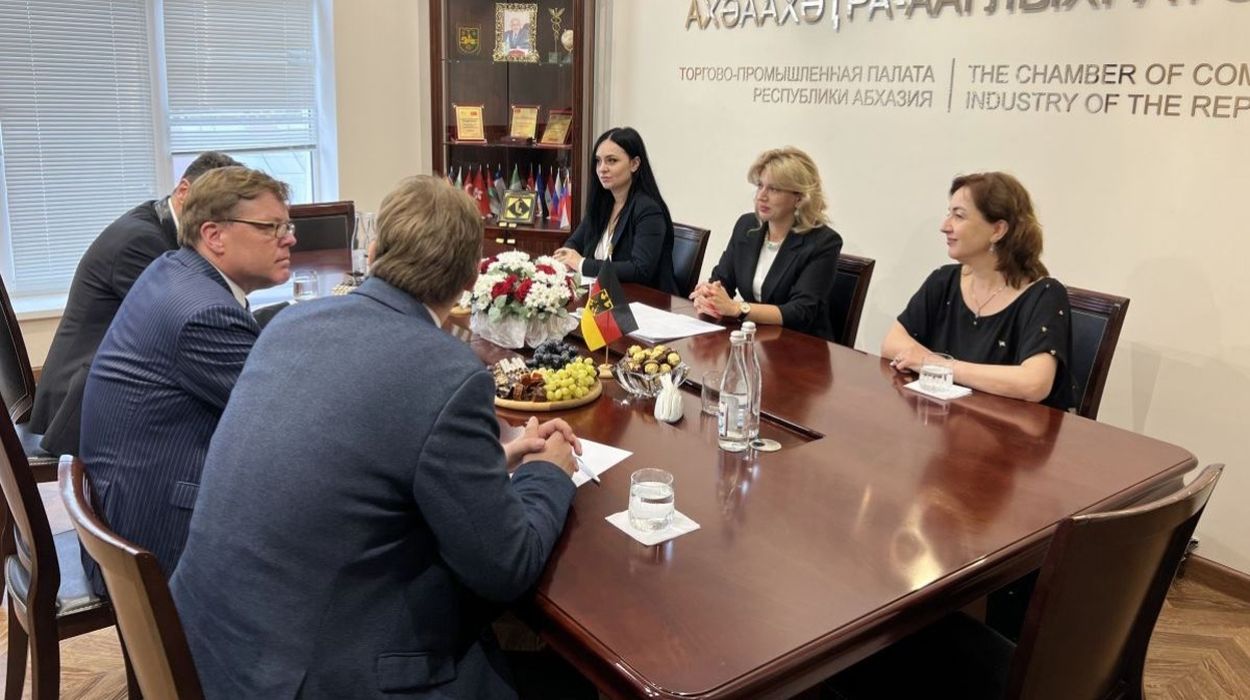 SUKHUM / AQW'A — Tamila Mertskhulava, President of the Chamber of Commerce and Industry of the Republic of Abkhazia, recently convened with Wolfgang Matzke, the Chamber of Commerce Representative from Germany.

Matzke, accompanied by a select team, travelled to Abkhazia to partake in the distinguished 30th anniversary celebrations of Victory and Independence.

The assembly was further graced by Khibla Amichba, the Plenipotentiary Representative of Abkhazia's Ministry of Foreign Affairs in Germany.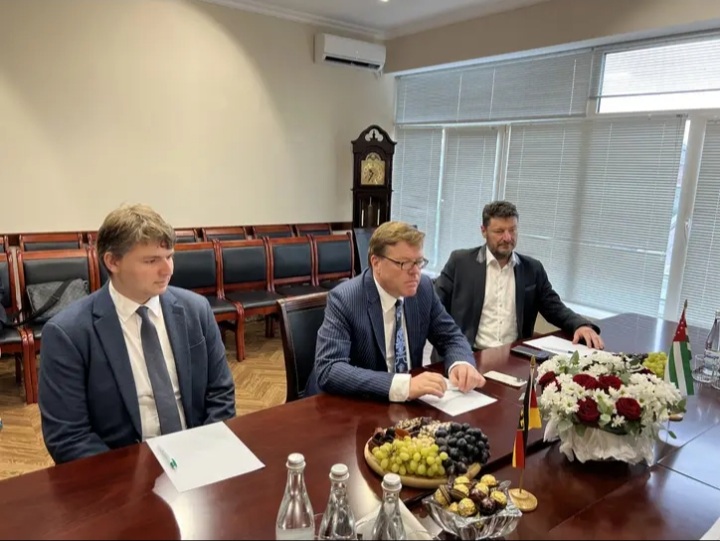 Commencing the meeting, Mertskhulava extended her appreciation to the visitors for their vested interest in Abkhazia and for joining in the commemoration of this momentous occasion.
Discussions during the meeting encompassed the evolving geopolitical landscape, insights into the operational framework of the German CCI office, and a review of its recent undertakings. Demonstrating commitment, Wolfgang Matzke assured the Abkhazian Chamber of Commerce leadership of the continued endeavours of the representative office and unveiled prospective plans.