KVN team from Abkhazia failed to come to festival in Jurmala because Latvia refused to give visas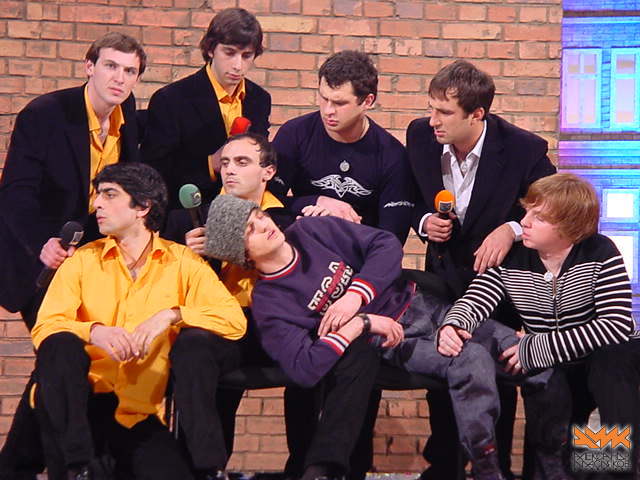 Caucasian Knot -- The KVN (Club of Funny and Inventive) "Narty from Abkhazia" failed to participate in the festival "Golosyaschiy KiViN-2011" (Singing KiViN Bird) in Jurmala because of the refusal of visas by the Latvian party. This was reported today by Vianor Bebiya, the team leader, on his arrival from Moscow.
Maxim Gvindjiya, Foreign Minister of Abkhazia, declared unlawful actions of the Latvian Embassy in Russia.

The Festival "Golosyaschiy KiViN-2011" was held in Jurmala on July 22-24.
"The Latvian Embassy in Russia refused to issue visas to citizens of Abkhazia, saying that we had fictitious Russian foreign passports," said Vianor Bebiya.

According to his story, Russian passports of the members of the team "Sledges from Abkhazia" bear visas from different countries, where the team had been on tour: "Among visas there are the US visa and the Latvian visa, issued in 2009, when we took part in the KVN festival in Jurmala".
From July 7 to July 20 Abkhazian artists waited for a positive response from the Latvian Embassy in Moscow, the Representative Office of Abkhazia in Moscow and the Ministry of Foreign Affairs (MFA) of Abkhazia had joined the process. Hoping that the Latvian diplomats would still issue visas for the Abkhazian residents, they had to wait for them two more weeks; however, their attempts to obtain permission to enter the Baltic republic had failed, the RIA "Novosti" reports.
On July 29, the Abkhazian Foreign Minister Maxim Gvindzhiya met with the KVN team "Sledges from Abkhazia" and expressed his indignation at the actions of the Latvian leadership. "Abkhazia annually receives more than one thousand seasonal workers from this European country, who send money every month to support their families at home... This is not the first case of the open hostile attitude to Abkhazia on the part of the Latvian authorities, acting on the orders of the Georgian leadership," the Abkhazian MFA's website quotes Mr Gvindjiya's speech.
Source: Caucasian Knot


---

October 14, 2006 - US embassy in Moscow refused visa to head of Abkhazia MFA
http://www.eng.kavkaz-uzel.ru/articles/4826
April 12, 2007 - Abkhazia: Reactions to Visa Denial
http://www.unpo.org/article/6562

May 13, 2009 - German embassy in Russia denies ill Abkhazian teen visa - ministry
http://en.rian.ru/world/20090513/121579608.html

April 04, 2009 - Abkhazian athletes rejected visas by Spanish embassy in Moscow
http://www.eng.kavkaz-uzel.ru/articles/9839