Abkhazian "Star Factory" at the Starting Line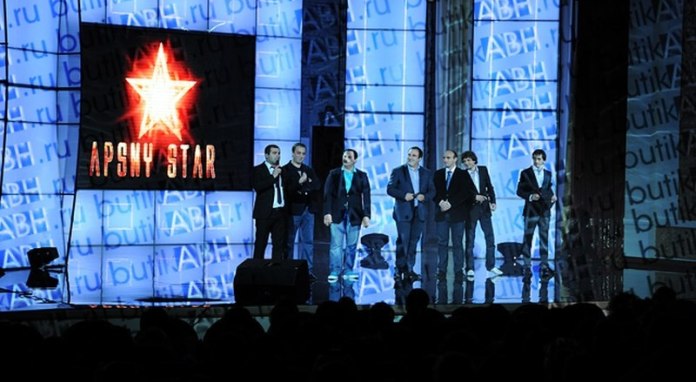 On 21 March, AGTRK invited journalists to a meeting with representatives of the Abkhazian KVN team "Narts from Abkhazia." Damei Chanba, Roland Bganba, Alkhas Kadzhaja and Teimuraz Kvekveskiri presented its new project «Apsny [Abkhazia] Star». Promotional video of the project has already been aired for a week, and viewers have been fairly intrigued — the time has come to "lift the veil and reveal all the cards."
«Apsny Star» is an annual musical project, the authors of which have taken as their model Russia's "Star Factory" and decided to adapt it to conditions of Abkhazia. The main objective is to create a platform for talented young performers and conditions for their professional growth, to choose the most talented and, ultimately, to increase the number of stars on the Abkhazian stage.
The organisers will hold a casting-session, which will be publicised (see AGTRK broadcasts), and in which anyone who wishes from the age of 17 may participate without any restrictions. As a result, 45 participants will be selected,15 people for each of the three seasons of the project.
Six of them will proceed to the final. Each season consists of three months of training with professionals in vocal and acting arts, in elocution etc… in the hotel "Victoria Atrium", and the six concerts will take place in the Abkhazian State Philharmonia and be broadcast by AGTRK. The fourth season will be the final and concluding one.
During the period of the project, 28 songs will be written for the participants.

Music producer of the project is Anri Gunba. The general sponsor is the mobile phone operating-company "Aquafon", whilst the official sponsors are the "Cascade M" company and the Savings Bank of the Republic of Abkhazia.
Source: ApsnyPress
---