President receives triple free-style wrestling world champion Denis Tsargush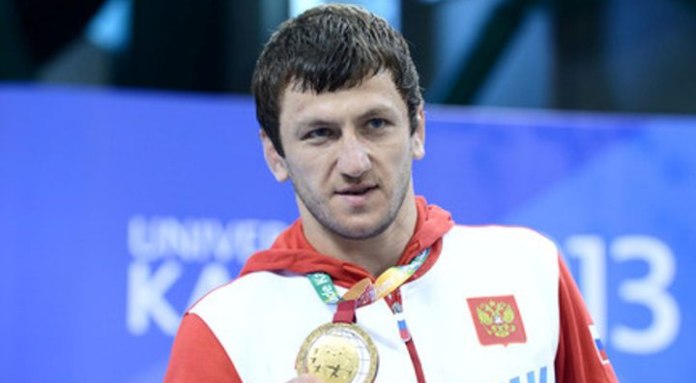 SUKHUM -- At the start Raul Hadzhimba and Denis Tsargush exchanged congratulations. The President congratulated Denis Tsargush on winning the World Cup and wished him further success and sound health. And Denis Tsargush, in return, congratulated Raul Hadzhimba on winning presidential election.
Then the President and the renowned athlete discussed the issue of sports development in Abkhazia. As the President said in Abkhazia there were a lot of young people wishing to engage in professional sports and it was necessary to create all the conditions for them.
'If young people actively engage in sports it is useful both for them and our state. That's why development of sports in Abkhazia will be one of the priorities', Raul Hadzhimba emphasized. In these issues, according to him, very important is the opinion of those Abkhazian athletes who glorified our country well beyond it.