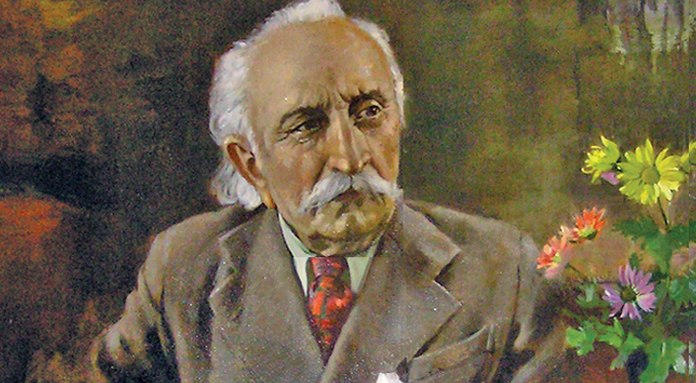 Dmitry Gulia [Abkhaz: Дырмит Иасыф-иҧа Гәлиа] was an Abkhazian Soviet writer and poet, considered to be one of the founders of Abkhaz literature.
Dmitriy Gulia was born February 21, 1874 in the village of Uarcha, Gumista site, now Gulripsh district. Together with his family at an early age, as most Abkhazians, he was evicted in Turkey, but his father was able to return to the family home.
In 1889, Dmitriy Gulia enters the Transcaucasian Teachers Seminary in Gori. For many years he worked as Abkhaz language teacher in villages.

In 1892 Gulia together with K. D. Machavariani made up the Abkhaz alphabet used to present day. In 1912 the first Gulia's collected verses were published.

The first collection of poetry poems of Dmitriy Gulia in the Abkhaz language was released in 1912 in Tiflis. The book - poetic sketches from the Abkhaz life and nature, moralizing and satirical poems. Released in 1913, the poem "Letters of a boy and a girl" was the starting point for the Abkhaz love lyrics, and the first Abkhaz novella was written in 1919 - "Under another's sky."
THE PIONEER IN EVERYTHING AND THE PATRIARCH OF ABKHAZ LITERATURE Dmitry Gulia: To the 145th anniversary of the national poet and writer of Abkhazia
In 1921 Gulia organized and headed the first Abkhaz theatre company. He was the founder and the editor of "Apsny", the first newspaper published in the Abkhaz language. In 1919 Dmitri Gulia wrote "Under a different sky", the first Abkhaz short story.

D. Gulia belong works on language, history, ethnography, Abkhaz people, anthologies and textbooks.

D. Gulia is the author of pieces that have become classics, translation into the Abkhaz language works from Russian, Georgian, Ukrainian and other languages. He translated into the Abkhaz ancient Russian literature "The Lay of Igor", Old Georgian literary monument of Shota Rustaveli's poem "The Knight in the Panther's Skin". Gospel and Christian prayers also their first time at the Abkhazian language has been translated.

People's poet of Abkhazia Dmitry Gulia died in April 7, 1960 in Agudzera near Sukhum.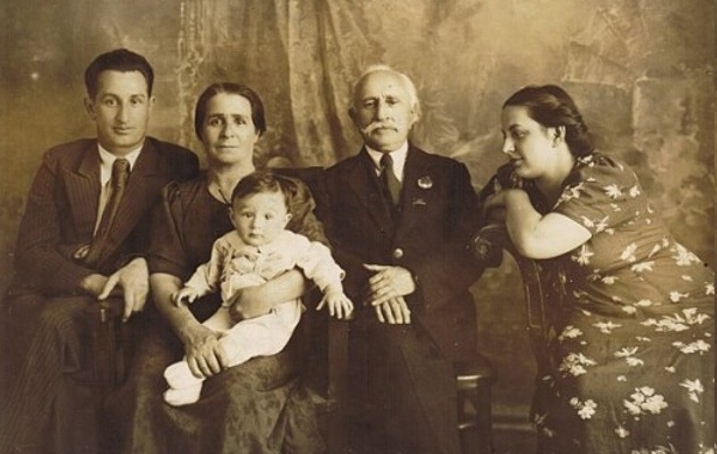 Dmitry Gulia with his wife Helena and his grandson.