Abkhaz Leader Sergei Bagapsh Dies, by Liz Fuller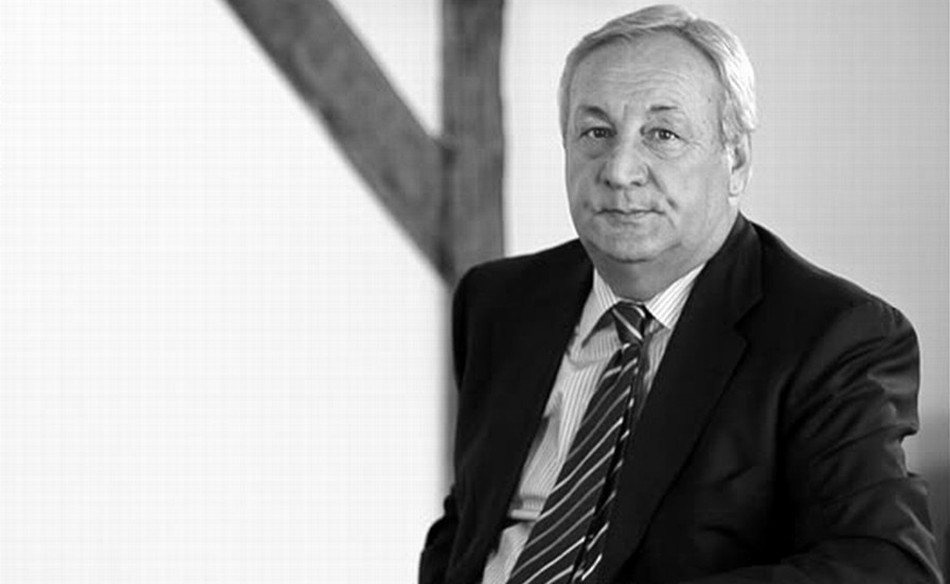 RFE/RL --  Sergei Bagapsh, de facto president of the unrecognized Republic of Abkhazia, died in Moscow early on May 29, one week after undergoing lung surgery. He was 62, and had headed the republic since early 2005.
An agronomist by training, Bagapsh began his political career in the Komsomol (Union of Communist Youth) and the Communist Party of the Soviet Union. Unconfirmed reports say he participated actively in the 1992-93 war that culminated in the Georgian government's effective loss of control over the region. He was named first deputy chairman of the unrecognized republic's government in 1993, then served as prime minister from 1997 to 1999.
Bagapsh was elected president in January 2005 after an acrimonious standoff with then-Prime Minister Raul Khajimba, the republic's Russian-backed former KGB head who finished second in the first round of voting. In a deal brokered by senior Russian politicians, Bagapsh and Khajimba ran as a tandem in the repeat vote.
As national leader, Bagapsh sought to balance pragmatism and realism with the maximum defense of Abkhazia's hard-won independence from Georgia. Prior to the August 2008 Russian-Georgian war that served as the catalyst for Moscow's recognition of the breakaway republics of Abkhazia and South Ossetia as independent states, Bagapsh and his foreign minister, Sergei Shamba, had persistently sought dialogue with Tbilisi on the optimum model for coexistence as separate polities.
To that end, Bagapsh unveiled in early May 2006 peace proposals titled "Key to the Future" that envisaged, among other things, an end to Georgian political and economic pressure on Abkhazia; the signing of a formal peace treaty; guarantees by the international community and the UN Security Council to preclude the resumption of hostilities between Georgia and Abkhazia; consultations between Bagapsh and Georgian President Mikheil Saakashvili on peaceful coexistence; cooperation in the fight against organized crime; and broad regional cooperation, including Abkhaz participation in multilateral cooperation within the parameters of the Black Sea Economic Cooperation Organization and the European Union's New Neighborhood Program.
Even though Georgia rejected that overture, the European Union embarked in 2006 on talks with the de facto Abkhaz authorities under the rubric of "engagement without recognition."
Domestic Opposition
Paradoxically, the formal recognition of Abkhazia by Russia narrowed Bagapsh's freedom of maneuver without enhancing his status as national leader.
Over the past two years, opposition parties have systematically accused Bagapsh of betraying national interests, both by making unnecessary and unacceptable concessions to Russia over such issues as the Russian military presence in Abkhazia, economic cooperation, and by seeking to facilitate the acquisition by the republic's Georgian minority of Abkhaz citizenship.
Journalists and representatives of civil society have criticized him for restrictions on the media, and for failing to crack down on official corruption or expedite meaningful reforms.
Despite that constant criticism, Bagapsh was reelected for a second term in December 2009 with 60 percent of the vote, defeating four rivals. Khajimba, the erstwhile Soviet apparatchik who has reinvented himself as an Abkhaz nationalist, placed second with 15 percent. Since then, Khajimba has systematically sought to build up his power base while seizing every opportunity to denigrate Bagapsh.
One year ago, Khajimba was elected head of the main opposition party, the Forum of National Unity of Abkhazia, and immediately called on the opposition to begin preparing for the parliamentary elections due in 2014.
In line with the Abkhaz constitution, early presidential elections must be held within three months following the president's death; until then, de facto Vice President Aleksandr Ankvab will serve as acting president, according to parliament speaker Nugzar Ashuba.
Whether Ankvab, who served as prime minister during Bagapsh's first term and whom Bagapsh has described as "scrupulous, exceptionally honest, competent and hard-working," will run for president is not yet clear. Khajimba most certainly will.
Other potential candidates are Shamba, who has served since January 2010 as prime minister, and businessman Beslan Butba, the leader of the Economic Development Party of Abkhazia. Butba ran against Bagapsh in December 2009, but placed only fourth with just 8 percent of the vote.
Source: RFE/RL