New Details of the Methods used by the Intelligence Services, by Olesya Vartanyan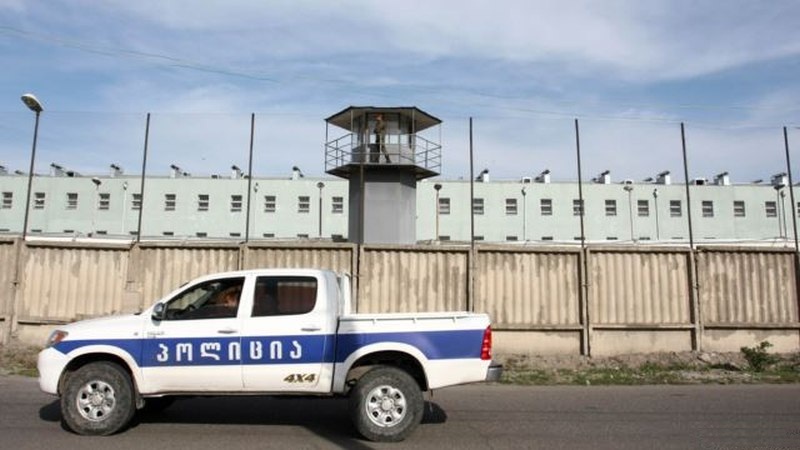 Ekho Kavkaza -- The Prosecutor's Office of Georgia has begun its examination of statements by residents of the Gal district of Abkhazia convicted of terrorism. After the change of government, they appealed to law enforcement organs with a detailed description of the tortures to which they were subjected to force them to confess.

That was the most sensational trial of the year before last. The Georgian Ministry of Internal Affairs arrested 11 people, accusing them of having perpetrated seven terrorist attacks in Tbilisi and other cities under the leadership of a Russian intelligence service officer.

The main defendants in the case were two residents of the village of Chuburkhinji  in Gal district - Merab Kolbaya (nicknamed Kocho), and his childhood friend Gogita Arkania. The court found them guilty and handed down the maximum sentence of 30 years in prison.

The entire case was based on the confessions of Kolbaya and Arkania, who, after the change of government in Georgia decided to address to the prosecutor's office a demand to identify and punish those people who for nearly a year subjected them to regular abuse and torture, trying to force them first to confess, and then not to retract their testimony.

In his statement, Gogita Arkania described in detail the methods used against him and members of  his family. According to his story, in December 2010 he was in Chuburkhinji when he received a phone call from a former colleague who suggested he resume his service in the military.

The next day, Arkan went to Zugdidi. There were waiting for him. They put him in a car, put a bag over his head and set off in the direction of the capital. On the way, a man sat down next to him whom Arkania recognized as the former head of the Georgian special services, Dato  Akhalaya. Akhalaya asked him to incriminate his neighbour, Mukhran Tshadaya, who worked as a builder at the Russian base in Gal Raion.

"Akhalaya told me:" Why are you resisting, you'll have to confess everything all the same." He showed me a picture of Mukhran Tshadaya and ordered me to say that he supplied me with  explosives, and that together with Merab Kolbaya we carried out his commission," Arkania's statement reads.

He refused, after which he was dragged out of the car and viciously beaten. But in his words, that was only the beginning. The bullying continued in police custody. After several hours of beatings, he was injected with a narcotic substance, shown video footage of rape, and threatened that they would do the same thing to him.

Later his mother, brother, sister-in-law and their two young children were brought into his cell. They threatened to jail his sister-in-law for 15 years unless he confessed. As a result, he was forced to agree.

After Arkan signed all the papers, he was sent to Gldani prison. There he was kept under a special regime. He was beaten every night without exception and sometimes tortured with a taser.

Even the slightest attempt during the court hearings to retract the confession he had made under duress ended in solitary confinement at best. On one occasion Arkania was locked up overnight with a corpse in a safe in the prison morgue.

In his statement to the prosecutor's office, he describes how the prison director loved to mistreat him:

"Late one night, I was taken upstairs to the office of the sadist Mukhadze (nicknamed Killer), where Mukhadze was sitting together with Megis Kardava, two unfamiliar men and four women. They had laid the table, and they were pretty drunk. I was stripped naked in front of them, hand-cuffed, beaten up and thrown on the floor. And then the women took turns hitting me with a taser on different parts of my body. They only dragged me out of there when I lost consciousness completely."

Arkania recounts in detail how he was forced to confess on camera – the footage was shown later on all local television stations.

To supplement the initially extremely weak evidence, Arkan was taken to the office of the Labour Party and was asked to walk in front of the night video surveillance cameras. The prosecutors used that footage as evidence that it was Arkania who planted the explosives there. There was indeed an  explosion in the building that resulted in the death of an elderly woman.

In his statement to the prosecutor's office, Arkania tells how U.S. experts were present twice while he was questioned.  The CIA became involved in investigating the case because one of the explosions occurred not far from the U.S. Embassy in Tbilisi.

Prior to the meetings with the foreigners, a microphone was concealed under Arkania's clothing and he was warned he would be punished severely if he blurted out too much. The same thing happened before his interview with a journalist from the newspaper "Kommersant".

The second main suspect in the terrorism case, Merab Kolbaya, also told how he was tortured. He affirms in his statement that he was kidnapped in Chuburkhindji by members of the Forest Brothers group of partisans.

After being roughed up in Zugdidi, Kolbaya was subjected to continued torture in Tbilisi. He was hung upside down in an isolation facility and beaten for several hours until he agreed to plead guilty. "I tried several times to commit suicide because I could no longer bear all these tortures. They beat me almost every day, I was subjected to electric shocks, and so on. But they wouldn't let me die, they always kept a close watch on me," Kolbaya wrote in his statement to the prosecutor's office.

When the Court of Appeals was coming to an end of its review of the case, the prosecutor's office decided to make a documentary film about the case for one of the central TV channels.

The hearings had to be opened to the public, and journalists began to attend. It was then that Kolbaya first decided to talk about torture and retract his previous testimony. Several other defendants followed his example, but this did not lead to the mitigation of their punishment.

After the change of government, some of those found guilty were released. But the amnesty did not extend to those accused of terrorism -- Kolbaya and Arkania decided to appeal to the prosecutor's office.

They recently gave detailed testimony about the torture to which they were subjected. Their lawyers are hoping that in the very near future, the prosecutors will annual all the charges against Arkania  and Kolbaya.
This article was published by Ekho Kavkaza and is translated from Russian.