Hibla Gerzmava at Cadogan Hall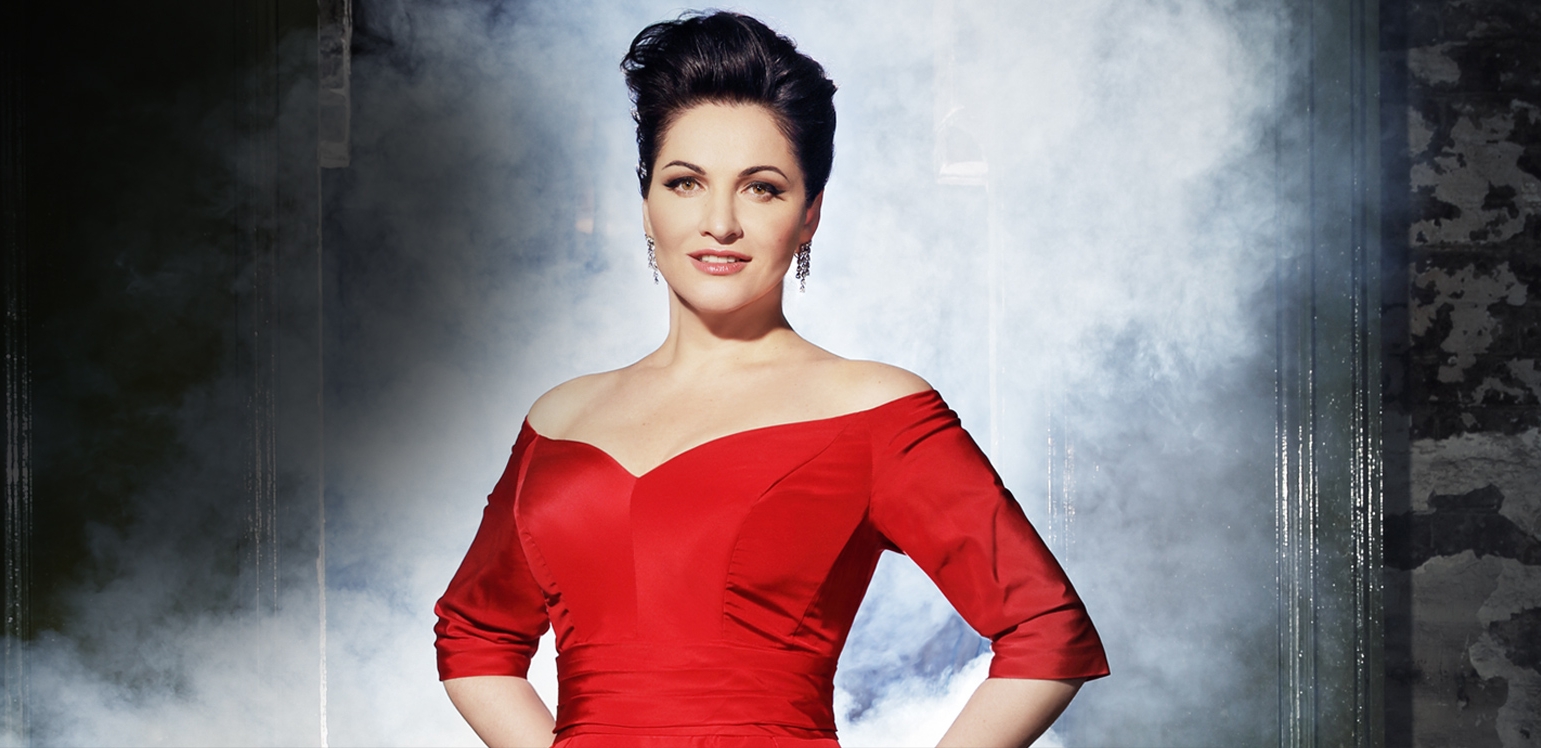 Celebrated soprano Hibla Gerzmava makes a long-awaited return to London to give a recital with her long-time pianist partner Ekaterina Ganelina.
Hibla Gerzmava has enjoyed a meteoric rise on the international opera stage since winning the Grand Prix at the prestigious International Tchaikovsky Competition. Her brilliant technique and luminous voice have captivated audiences at Teatro alla Scala, Zürich Opera House, Bolshoi Theatre, Opéra national de Paris and the Royal Opera House. In 2019-20 she returns to the New York Metropolitan Opera to appear as Liu in Puccini's Turandot.
Hibla Gerzmava's London appearances have included Tatiana in Tchaikovsky's Eugene Onegin in 2008, Mimi in Puccini's La bohème 2009, Donna Anna in Mozart's Don Giovanni in 2012, Amelia in Verdi's Simon Boccanegra in 2013 and Liu in Puccini's Turandot in 2017 at the Royal Opera House. In summer 2020 season she will return there to sing the part of Elizabeth de Valois in Verdi's Don Carlo. She has also sung at the BBC Proms Opening Night in 2011 in Janáček's Glagolithic Mass conducted by Jiří Bělohlávek at the Royal Albert Hall, at Buckingham Palace with the Orchestra of the Royal Opera House under the button of Antonio Pappano in 2013 and a solo recital at Holland Park accompanied by Ekaterina Ganelina in 2015.
Hibla Gerzmava's London forthcoming recital program will include masterpieces for voice and piano, including best known Russian romances and Italian operatic arias.
Thursday 13 February 2020, 19:30 | cadoganhall.com
PROGRAMME
Glinka
I remember a wonderful moment
The fire of longing burns in my heart
The Lark
I'm here, Inezilia
Rimsky–Korsakov
It was not the wind, blowing from the heights, Op. 43 No. 2
The flying chain of clouds is thinning in the sky, Op. 42 No. 3
The Song of the Lark, Op. 43 No. 1
Tchaikovsky
It was in the early spring, Op. 38 No. 2
Quietly flew the soul in the heavens above, Op. 47 No. 2
Rachmaninov
Lilacs, Op. 21 No. 2
The Migrant Wind, Op. 34 No. 4
Child, thou art as beautiful as a flower, Op. 8 No. 2
They answered, Op. 21 No. 4
~ Interval ~
Donizetti Piangete voi; Al dolce guidami; Coppia iniqua (from Anna Bolena)
Hahn À Chloris
Verdi Pace, pace, mio Dio! (from La forza del destino)
Fauré Après un rêve; Le papillon et la fleur
Bellini Casta Diva (from Norma)
Source: Cadogan Hall