Abkhaz State Philharmonia To Have New Artistic Council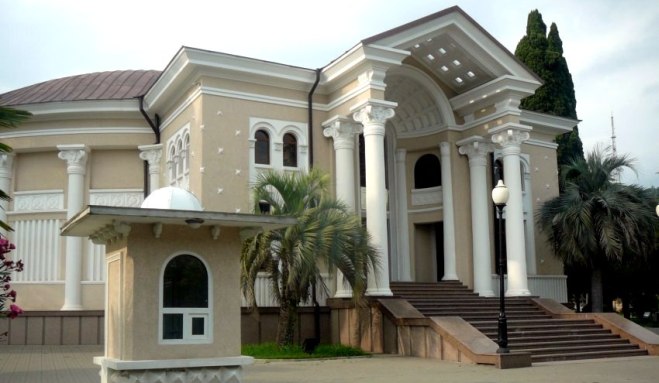 SUKHUM -- Minister of Culture Badr Gunba considers it essential to establish a new Artistic Council within the State Philharmonia. It should include experts who will assess the level of artistic mastery of Abkhaz vocalists and musicians. Today the Abkhaz State Philharmonia is the only state cultural agency in the republic responsible for organizing concerts, Gunba told Apsnypress in an interview.
The Minister of Culture noted that at present the Philharmonia has a limited number of staff: five in all. The Philharmonia's soloists are singers and musicians who are known and respected throughout the country: Ludmila Logua, Manana Shamba, Toto Adzhapua, Zaur Zuhba, Harry Tatevosian and Ninel Bzhania. At the same time, some well-known Abkhaz artists with extensive concert experience, such as tenor Rodion Khagba and organist Luka Gadelia are unfortunately not yet members of the State Philharmonia.
Badr Gunba drew attention to the fact that opera singing is becoming prestigious and popular in Abkhazia, and he gave opera singer Hibla Gerzmava credit for launching that trend. "The result is obvious, it's time to build an opera house in Sukhum," Gunba said.
He noted the fruitful work of teachers at the Sokhumi College of Music in laying the foundations for the future success of young Abkhaz singers and musicians. Many of them obtain scholarships to continue their education in Russian universities.
"Unfortunately, not all of them graduate successfully. The artistic council that is to be established in the state Philharmonic will assess the professionalism of young singers, and the specialists will bear responsibility for creating an ensemble that will be worthy of representing the Abkhaz State Philharmonia."