Abkhaz-Adyghe Literary Festival "Rhymes on Ritsa" Concludes at Lake Ritsa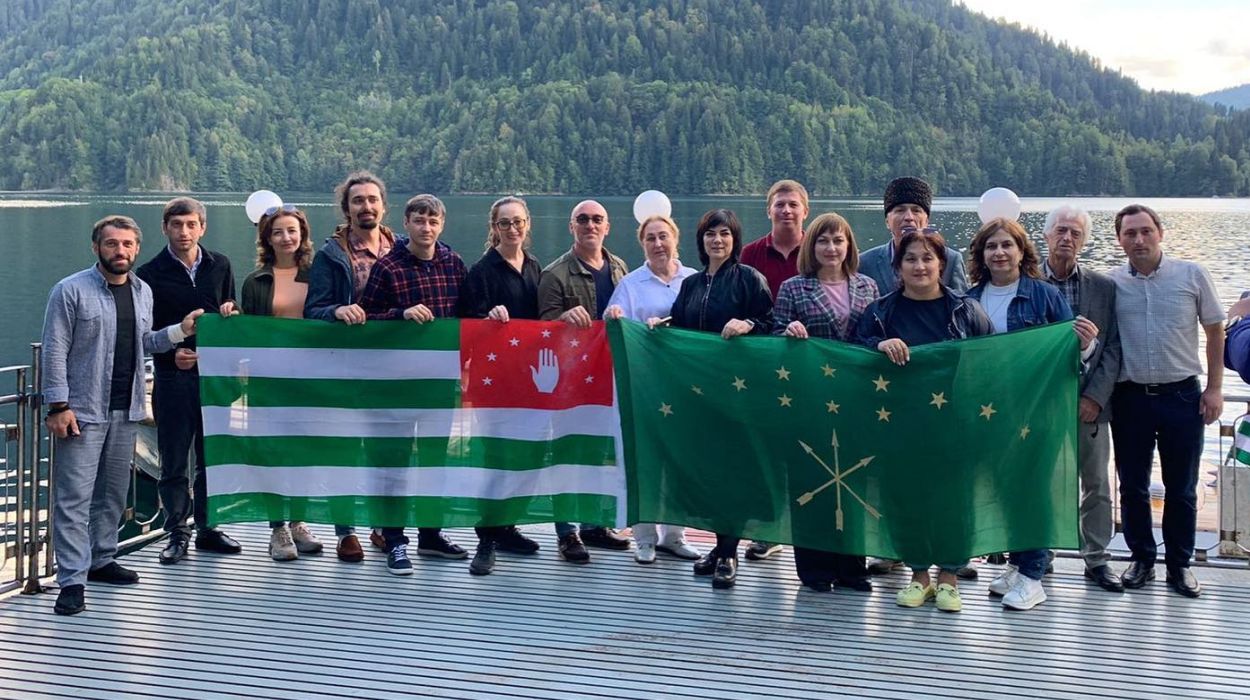 SUKHUM / AQW'A — The Abkhaz-Adyghe Literary Festival "Rhymes on Ritsa" has come to an end at Lake Ritsa. Participants recited poems in Abkhaz and Circassian languages. 
Zarina Kanukova, the project's author, a renowned poet, public figure, and distinguished journalist of Kabardino-Balkaria, held a drawing with the names of attendees. Three poets were selected, whose creative evenings will be held next year in Sukhum, Maykop, and Nalchik.
Abkhazian poet Abzag Kolba, who recently, along with poetess Shazina Bganba, became an awardee of the "Rhymes on Ritsa" festival, is set to perform in Nalchik in March as part of the "Readings on Cheget" project. Another Abkhazian poet, Dmitry Gabelia, will meet readers in Adygea at the Rufabgo waterfalls in June. Meanwhile, a creative session with readers by poetess Susanna Bagova from Maykop is scheduled to occur in Sukhum during the next "Rhymes on Ritsa" festival.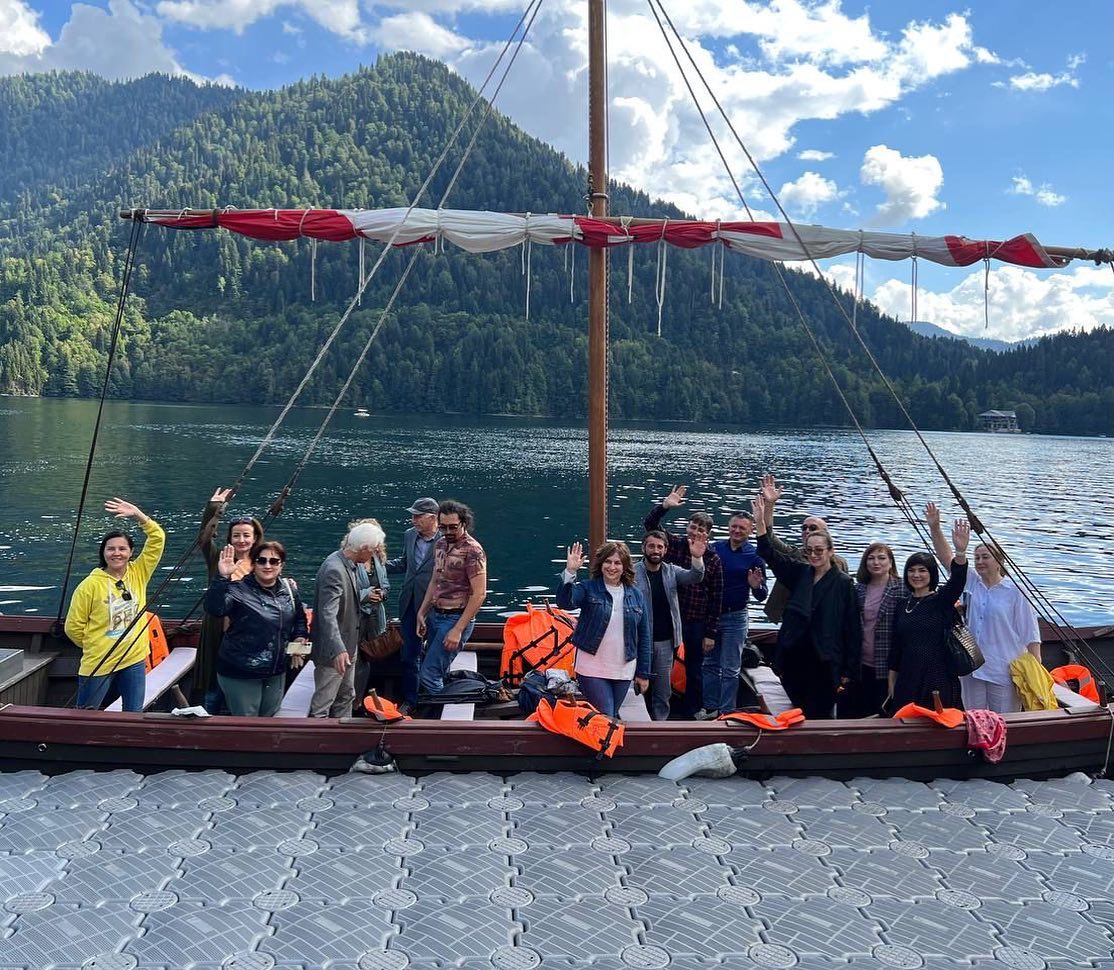 Efforts to translate poetry texts from Abkhaz to Circassian and vice versa will continue, with publications appearing in literary magazines and newspapers. Notably, this year saw an expanded geographic participation. Along with Abkhaz and Kabardian poets and journalists, colleagues from Adygea and Karachay-Cherkessia also joined.
"This is very important because the festival aims to unite all fraternal peoples," noted the festival's general director, Lyubov Sosnalieva, wife of Sultan Sosnaliev. The concept received backing from Vitaliy Dzhenia, chairman of the Union of Artists of Abkhazia, who proposed organizing an artist exhibition next year.
The "Rhymes on Ritsa-2023" festival was organized with the support of the Ministry of Culture of Abkhazia and commemorates the 95th birthday of Adyghe poet, writer, scholar, and honoured cultural worker of Abkhazia, Zaur Naloev. The event is part of the international project "Cycle of Poetry."