AQUAFON: a festival for children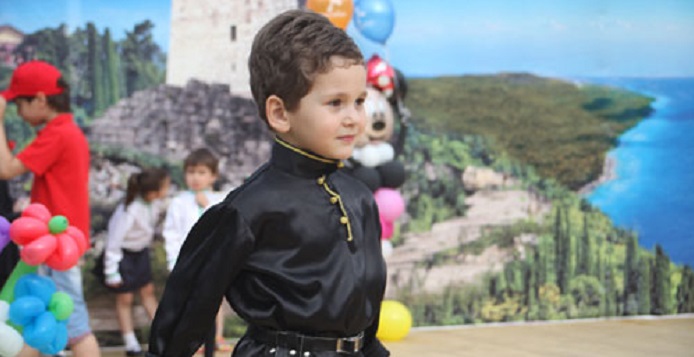 A big festival for children took place on June 1 at the town stadium in Novy Afon to mark International Children's Day. Children came with their parents not just from Novy Afon but from Sukhum, Gudauta and other towns.
Any number of entertainments were laid on for the children: competitions with their favorite cartoon characters, races, a costume show of life-size puppets, men dressed in cherkesskas walking on stilts, jugglers on one-wheel bicycles, blowing soap-bubbles, races and gifts. A total of 24 professional artistes took part.

The performance began with Alkhas Manargiya conveying congratulations to the children and their parents on behalf of AQUAFON with the start of the summer and International Children's Day. This was followed by a parade of favourite cartoon characters - Alex the Lion from the cartoon "Madagascar", Donald Duck, Cinderella, Snow White, Pinocchio, pirates, witch es, Masha and the Bear invited all the children to join in a jolly roundelay.

After talking with the cartoon characters, the children participated in fun relays. Then came the clowns, jugglers and men on stilts Abkhaz national costumes.

The entertainment ended with a shower of confetti to the music of the AQUAFON anthem.

This year as in previous years AQUAFON spared no effort to organize a fun festival for children on June 1. The company plans to continue this tradition.