A Child at the Front: Valery Berkhamov (1977 - 1993)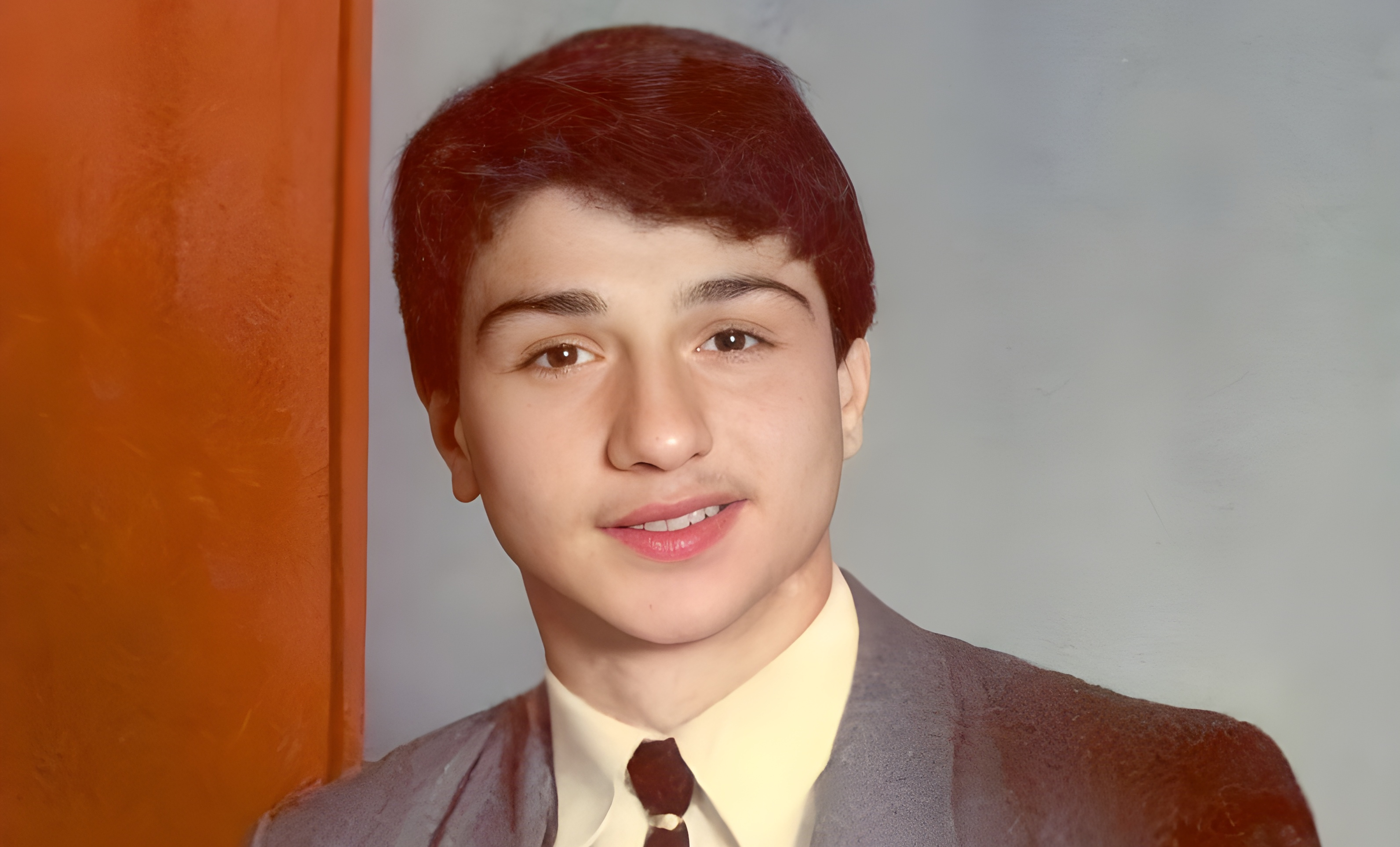 Some of the volunteers who came to defend Abkhazia were still very young, indeed one of them was still a child -- Valery Berkhamov, a Circassian, who exchanged his school desk for life on the front line.
Valery was only 16 years old when he left his native Kabardino-Balkaria without informing his family for the war in Abkhazia. Musabi Berkhamov began searching for his son in various places of ill repute.
"That was the time when the Soviet system had collapsed and the dregs of society, bandits, racketeers, and so on, were on the rise. When Valery disappeared, it didn't enter my head that he'd gone to Abkhazia to fight, I was looking for him in all the low-down dives I could think of," he said.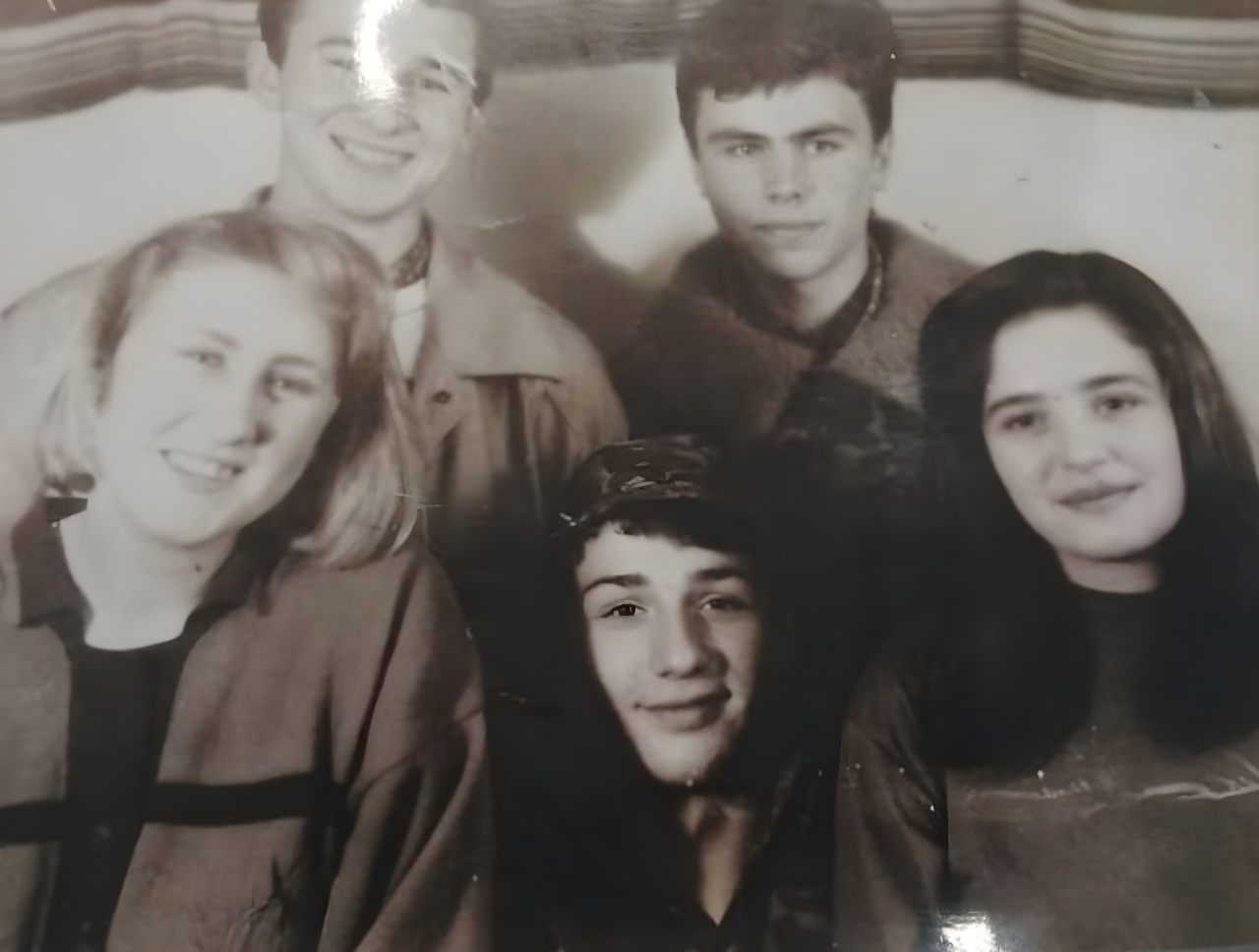 Valery Berkhamov (center)
Valery had lost his mother seven months before he left for Abkhazia... In early March, he returned to Kabardino-Balkaria, to his native town of Baksan.
"Of course I gave him a good bawling out just as any good father would. He told me that he would not go back to Abkhazia to fight but stay at home. That was on March 8, the school spring holidays began the next day, after the holidays he went to school for three days but on the fourth day he didn't come home. He was in the 10th grade," his father said.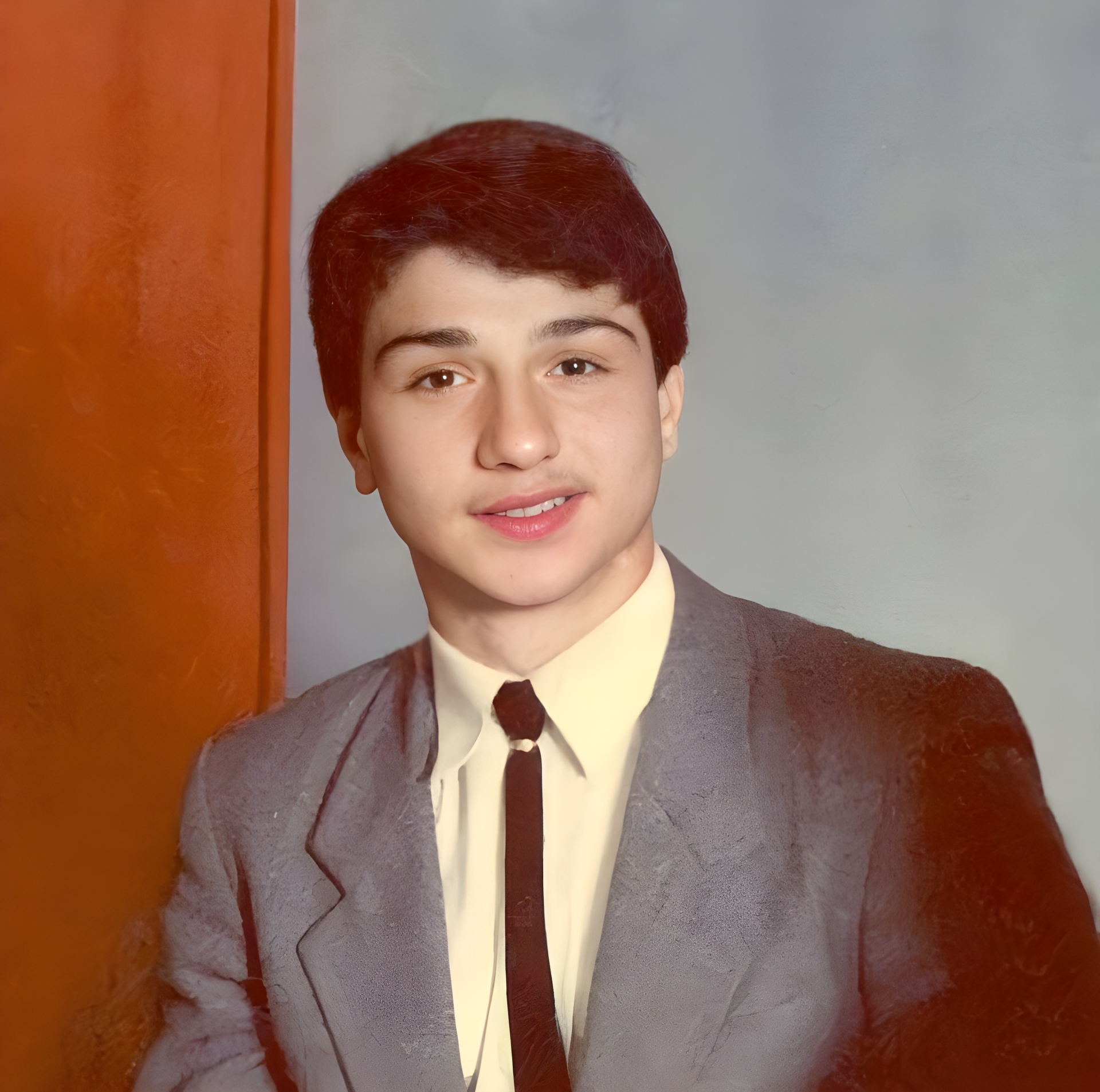 Valery met with other volunteers who were heading for Abkhazia, and travelled back there with them. Raul Amichba, a chevalier of the Order of Leon, was chief of staff of the "Sharatyn battalion" during the war. The unit was composed of three combat companies, each of which had three combat platoons.
+ Heeding the Call of the Heart: Volunteers in the Patriotic War of the People of Abkhazia
+ Bodzhgua on Gena Kardanov: a real tough guy
+ How nations united: Formation of the Confederation of Caucasian Peoples
+ Georgian-Abkhaz War | FBIS Reports (Aug-Oct. 1992)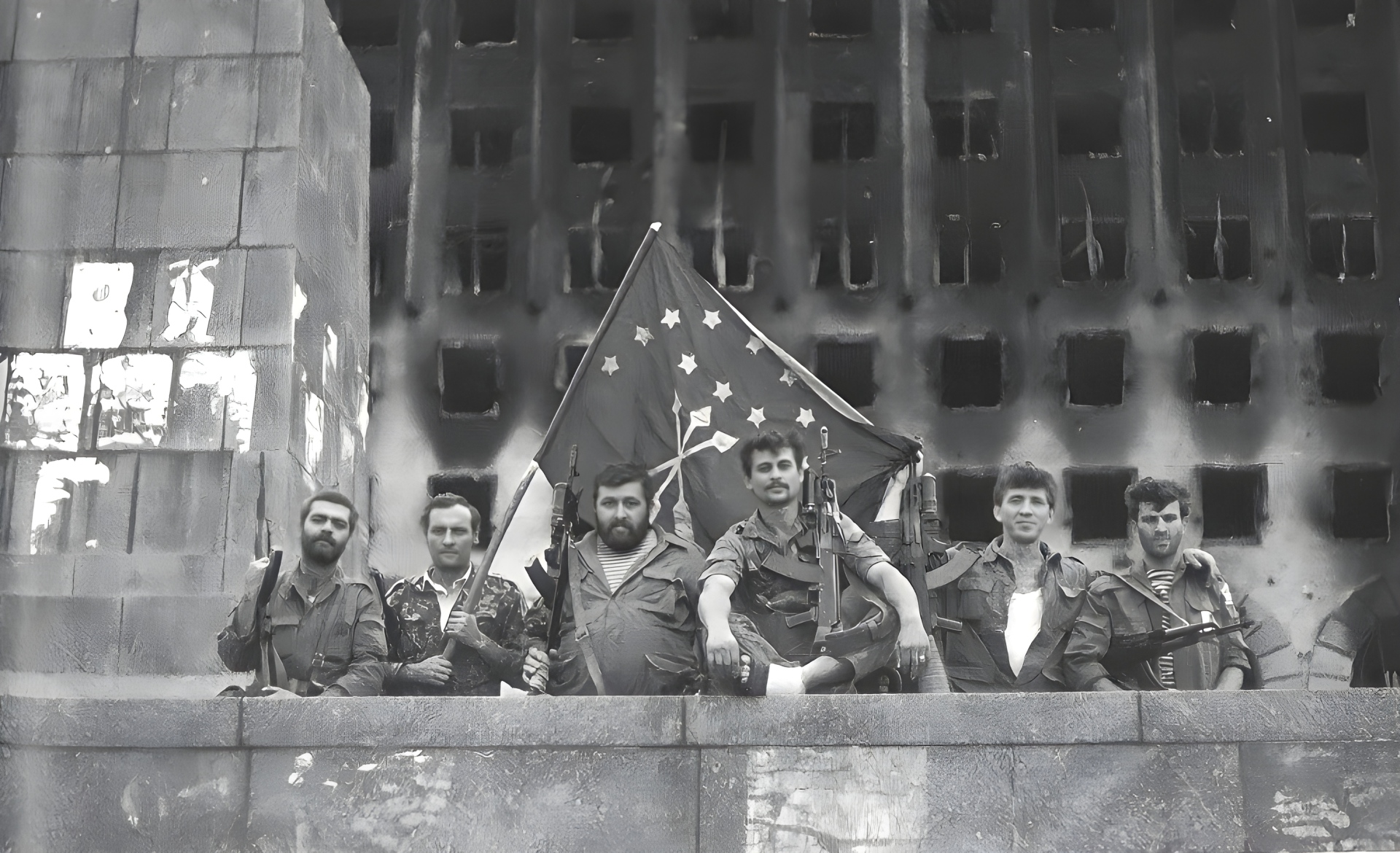 Circassian volunteers in Abkhazia.
"There were data on each individual fighter: name, surname, patronymic, year and place of birth, marital status, and so on. I still have in my possession the written documents, which survived by a miracle, and when I read the names of those who were killed I can still visualise them, in particular Valery Berkhamov," said Amichba.
According to Amichba, [then Republic of Abkhazia President] Vladislav Ardzinba issued an edict forbidding the dispatch to the front line of anyone under the age of 18.
"But many fighters, including volunteers, refused to comply with those requirements. In the journal entry about Berkhamov, everything is true - the city, street, marital status and so on. But he gave his age incorrectly, he was a very nice-looking lad. We did not keep records based on passport data, we trusted them completely and utterly and wrote down whatever they said. Valery was always cheerful, he was never sad," Raul Amichba said.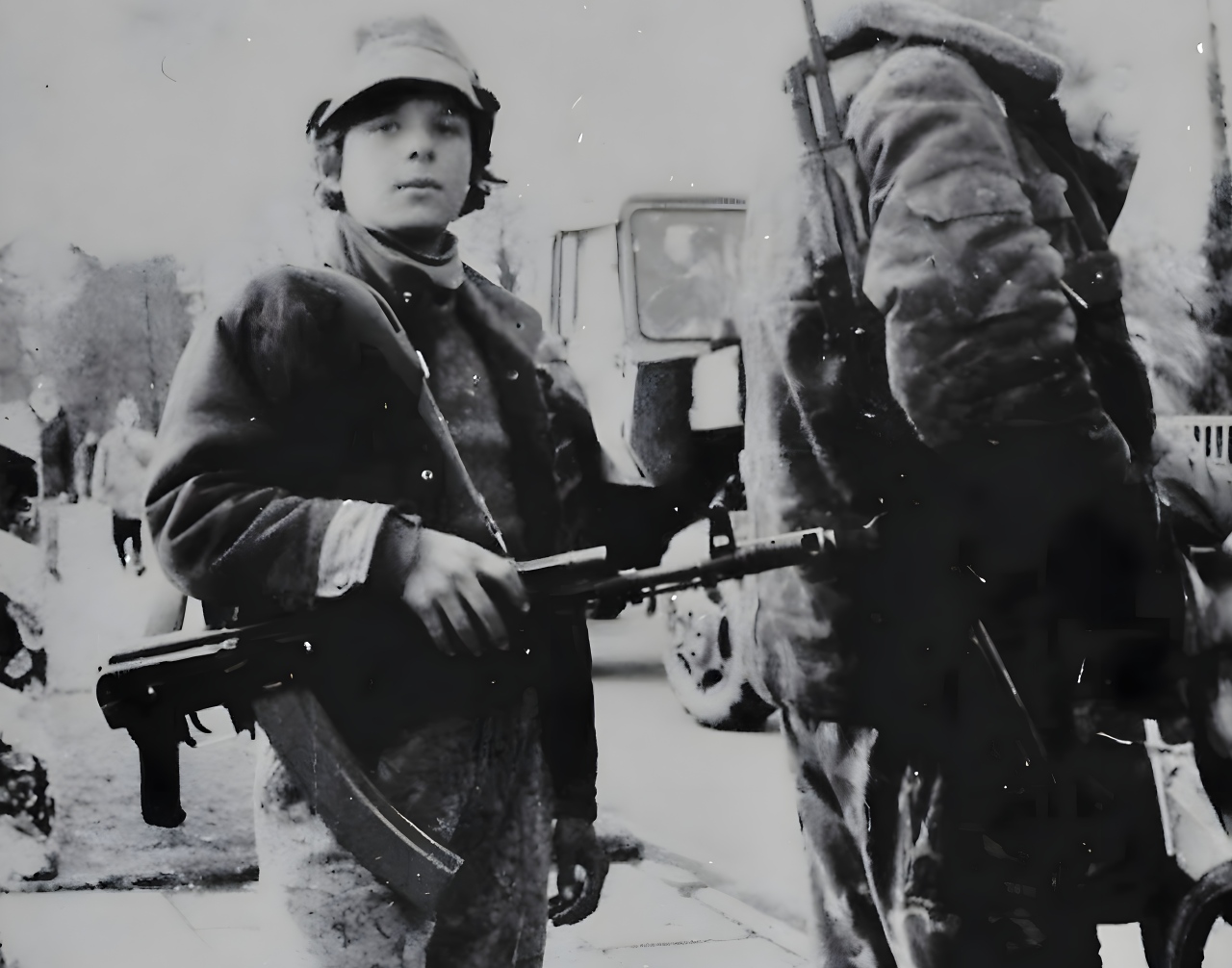 Young Abkhaz fighter.
At every opportunity, Valery Berkhamov would pick up a guitar and began to play and sing different songs, which raised the spirits and mood of his fellow soldiers.
The Abkhaz army offensive was unsuccessful. The order was given to retreat to their previous positions and prevent the enemy from breaking through.
"They were told to take with them the bodies of those fighters who had been killed, but doing so was far from easy because the terrain was very difficult, what's more we were under fire from all sides, I thought there wouldn't be a single stone left standing," says Raul Amichba. Valery Berkhamov died on March 18, when the Abkhaz offensive failed.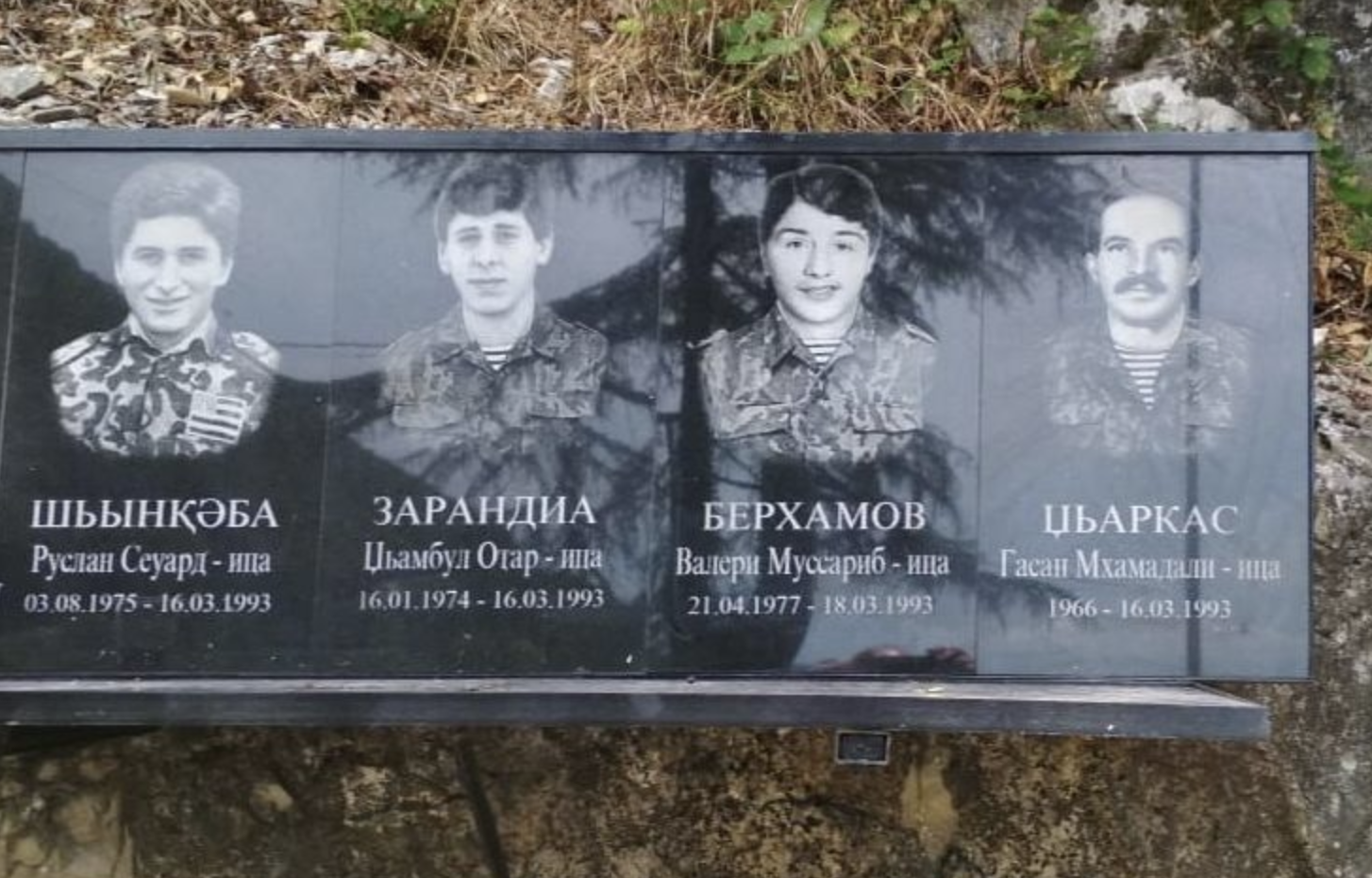 "I was informed that Berkhamov, along with other fighters, went to retrieve the bodies of the dead, there was no way to hold him back. They forded the river not far from the bridge at Verkhnyaya Eschera, there was a Georgian tank and an infantry fighting vehicle there, and they stopped people advancing any further," he said.
A volunteer from Syrian diaspora named Arutaa told Raul Amichba what happened.
"Valery silenced the enemy firing position after they crossed Gumista, then he opened fire at the infantry combat vehicle, there was another enemy position from which they were firing a mortar. Valery was crawling his way to that enemy position in order to get close enough to take it out, but an enemy sniper killed him with a shot in the head," said Amichba.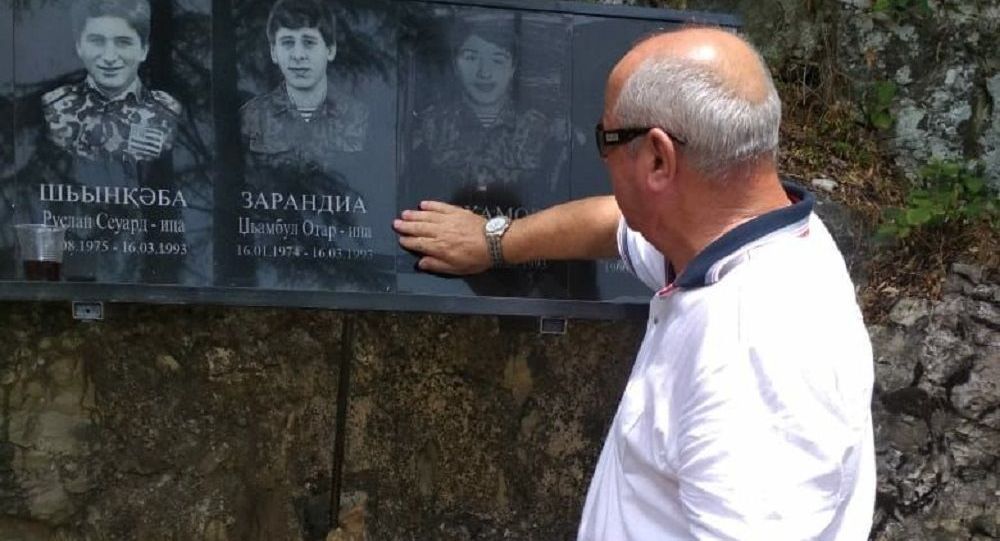 More than two thousand volunteers participated in the Patriotic War of 1992-1993, 51 of whom were awarded the title "Hero of Abkhazia", 247 were awarded the Order of Leon, and 623 soldiers received medals "For Valour". More than 260 volunteers died during the fighting.