Heeding the Call of the Heart: Volunteers in the Patriotic War of the People of Abkhazia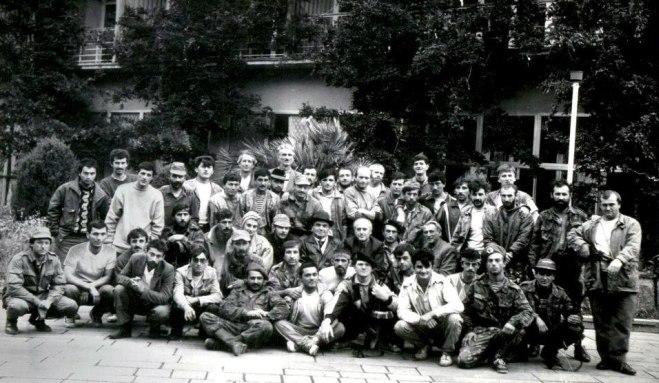 Of their own free will
The Patriotic War of the People of Abkhazia began on August 14, 1992. The first volunteers from the North Caucasus arrived in the republic the very next day and took their place side by side with the defenders of the republic.
During the period of hostilities more than two thousand people came to the aid of Abkhazia. In addition to the fraternal peoples of the North Caucasus, volunteers of different nationalities from various cities of Russia and from other countries defended the republic from Georgian invaders.
One of the legendary warriors who laid down his life for the freedom of the republic was the commander of the Kabarda group of fighters, Hero of Abkhazia Vladimir Kardanov, whom everyone called Gena.
Gena Kardanov was born in 1967 in the village of Argudan in the Urvan district of Kabardino-Balkaria. He graduated from secondary school in his native village and then studied at the Starocherek Technical College. He then got a job as a driver at the Krasnaya Niva state farm. He came to Abkhazia at the start of the 1992-1993 Patriotic War as one of a group of volunteers from Kabardino-Balkaria.

See: Bodzhgua on Gena Kardanov: a real tough guy
The hero's wife said that the family loved to spend time in Abkhazia. Before the war they used to come there to spend vacations with friends who live in the village of Primorskoe in Gudauta district.
"Gena had a lot of friends here, as soon as he heard that the war had begun, he immediately decided to travel to Abkhazia to help his brothers," she recalls.
At the start of the war, the Kardanov household had two small children, a boy of 18 months and a three-month old daughter. Shortly after Gena Kardanov left for Abkhazia, his wife decided to go after him.
"When a family member is in danger, you try to protect him, and my mother and I decided to bring him back. I went with my small son to Abkhazia, but he did not want to return home, and we came to understand that his comrades were here, and we knew there was no way he could leave," Asiyat Kardanova said. 
On the field of battle
Gena Kardanov's baptism of fire was on August 18 on the Gumista front. His friend Leonid Bojgua, who was awarded the Order of Leon, recalled that he showed courage on the battlefield and always said that he wouldn't let the enemy take him alive and always kept one bullet in reserve.
In November 1992, the Kabarda group took part in the Shrom offensive. After the unsuccessful outcome of this operation, the group was redeployed to the Eastern Front. On November 30, Gena Kardanov was wounded in the battle for the village of Myrkul,. The Kabardian group participated in the Pakuash operation; during one of the battles, Gena Kardanov knocked out an enemy tank from a grenade launcher.
Before the January offensive, the fighters of the Kabarda group returned to the Gumista front. In February, a group of Abkhazian military personnel which also included fighters from the Kabarda group shot down an SU-25 Georgian airforce plane. Gene Kardanov was directly involved in the operation to capture the pilot, Nadirashvili.
Gene Kardanov was killed along with his comrades on April 13, 1993 on the Gumista Front. The hero of Abkhazia is buried in his native Argudan. Every year, the governments of Abkhazia and Kabardino-Balkaria hold an international freestyle wrestling tournament to honour his memory.
"Of course it was difficult to bring up two children on my own, but with the help of the Almighty they have made a good start in life. Our son Azamat graduated from Abkhaz State University," said Gena Kardanova's wife.
A Child at the Front
Some of the volunteers who came to defend Abkhazia were still very young, indeed one of them was still a child -- Valery Berkhamov, who exchanged his school desk for life on the front line.
Valery was only 16 years old when he left his native Kabardino-Balkaria without informing his family for the war in Abkhazia. Musabi Berkhamov began searching for his son in various places of ill repute.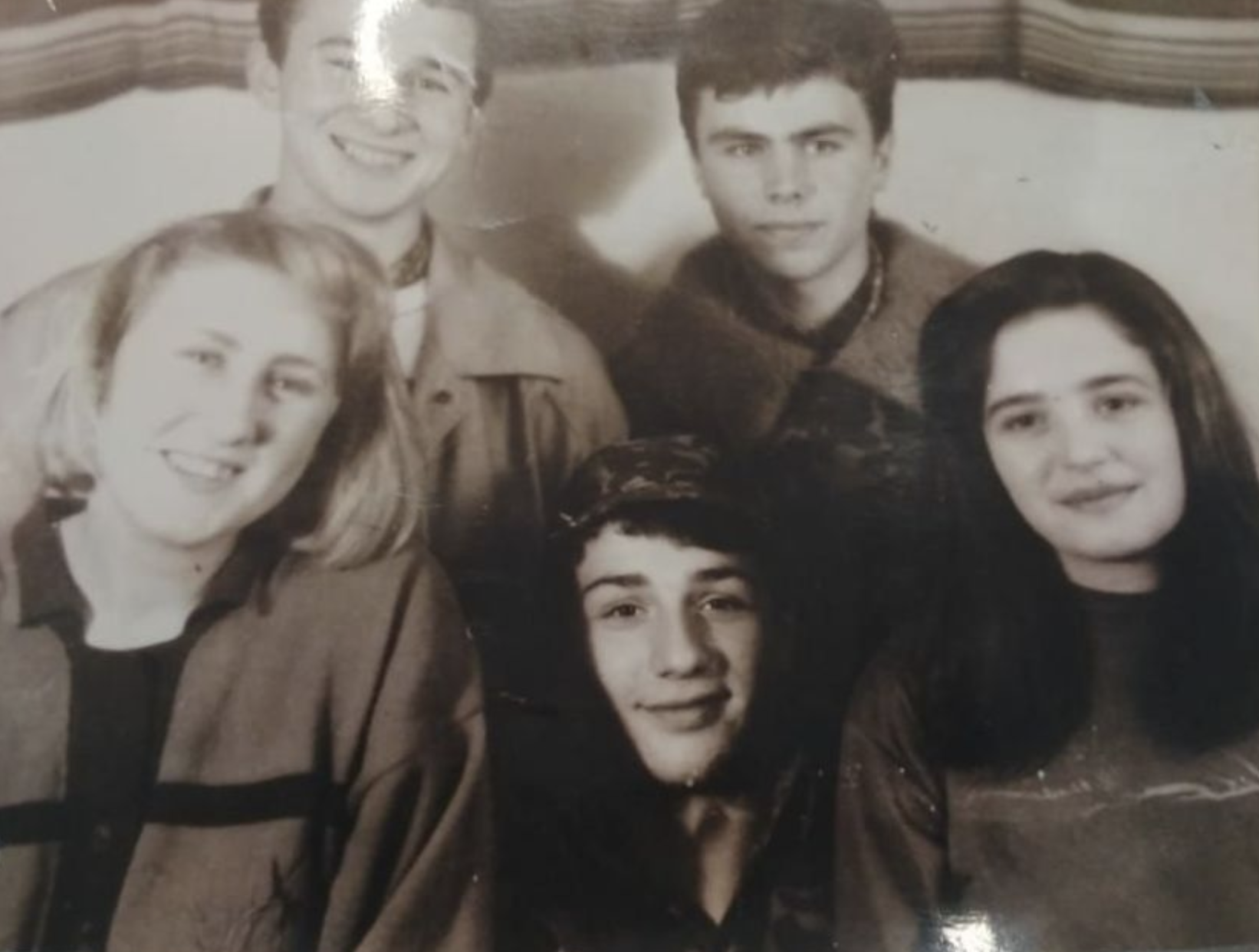 Valery Berkhamov (center)
"That was the time when the Soviet system had collapsed and the dregs of society, bandits, racketeers and so on, were on the rise. When Valery disappeared, it didn't enter my head that he'd gone to Abkhazia to fight, I was looking for him in all the low-down dives I could think of," he said. 
Valery had lost his mother seven months before he left for Abkhazia.. In early March, he returned to Kabardino-Balkaria, to his native town of Baksan.
"Of course I gave him a good bawling out just as any good father would. He told me that he would not go back to Abkhazia to fight but stay at home. That was on March 8, the school spring holidays began the next day, after the holidays he went to school for three days but on the fourth day he didn't come home. He was in the 10th grade," his father said.
Valery met with other volunteers who were heading for Abkhazia, and travelled back there with them. Raul Amichba, a chevalier of the Order of Leon, was chief of staff of the Sharatyn battalion during the war. The unit was composed of three combat companies, each of which had three combat platoons.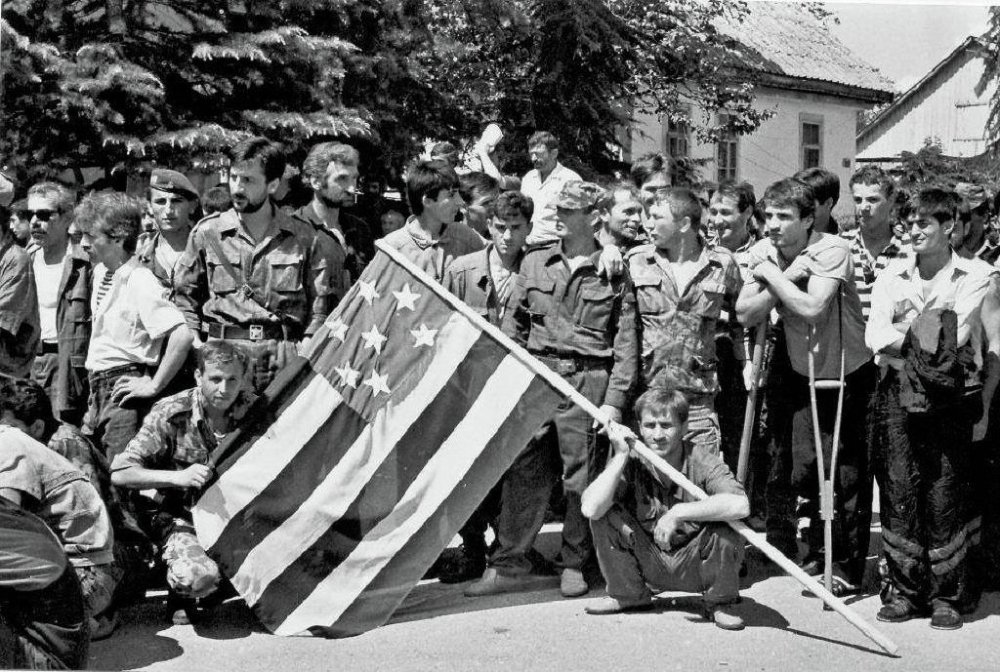 Volunteers | Confederation of Mountain Peoples of the Caucasus. Abkhazia, 1993
"There were data on each individual fighter: name, surname, patronymic, year and place of birth, marital status, and so on. I still have in my possession the written documents, which survived by a miracle, and when I read the names of those who were killed I can still visualise them, in particular Valery Berkhamov," said Amichba.
According to Amichba, [then Republic of Abkhazia President] Vladislav Ardzinba issued an edict forbidding the dispatch to the front line of anyone under the age of 18.
"But many fighters, including volunteers, refused to comply with those requirements. In the journal entry about Berkhamov, everything is true - the city, street, marital status and so on. But he gave his age incorrectly, he was a very nice-looking lad. We did not keep records based on passport data, we trusted them completely and utterly and wrote down whatever they said. Valery was always cheerful, he was never sad," Raul Amichba said.
At every opportunity, Valery Berkhamov would pick up a guitar and began to play and sing different songs, which raised the spirits and mood of his fellow soldiers.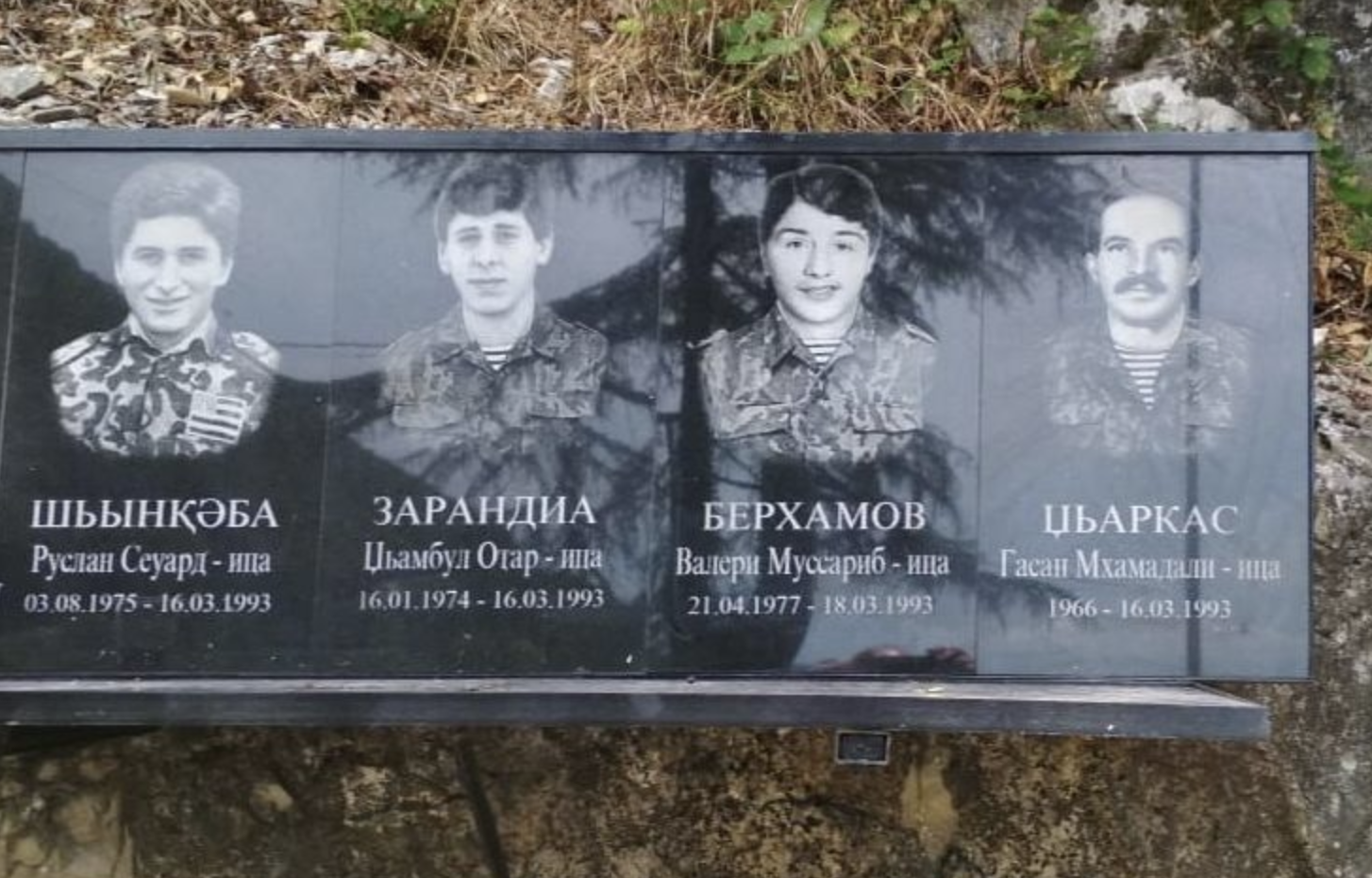 The Abkhaz army offensive was unsuccessful. The order was given to retreat to their previous positions and prevent the enemy from breaking through.
"They were told to take with them the bodies of those fighters who had been killed, but doing so was far from easy because the terrain was very difficult, what's more we were under fire from all sides, I thought there wouldn't be a single stone left standing," says Raul Amichba. Valery Berkhamov died on March 18, when the Abkhaz offensive failed.
"I was informed that Berkhamov, along with other fighters, went to retrieve the bodies of the dead, there was no way to hold him back. They forded the river not far from the bridge at Verkhnyaya Eschera, there was a Georgian tank and an infantry fighting vehicle there, and they stopped people advancing any further," he said.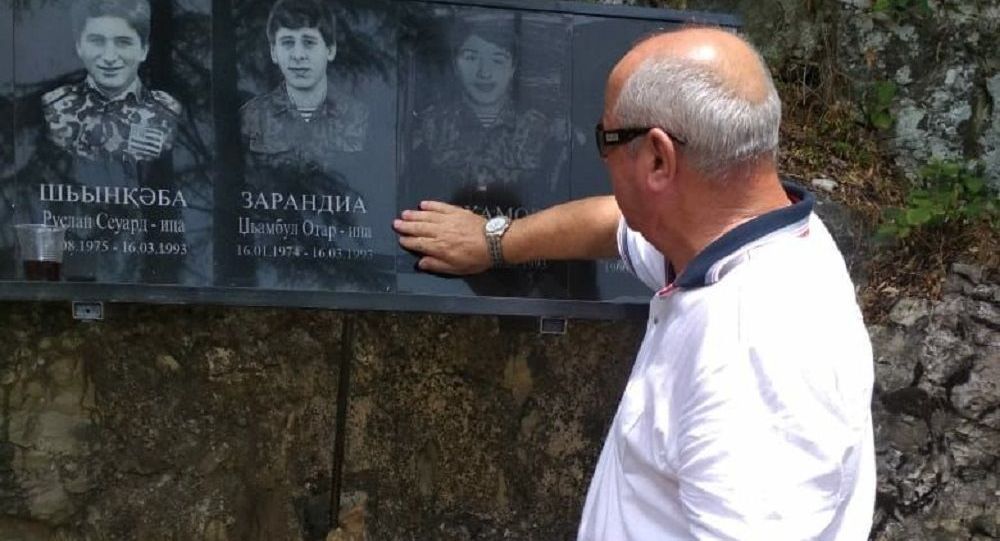 A volunteer from Syrian diaspora named Arutaa told Raul Amichba what happened.
"Valery silenced the enemy firing position after they crossed Gumista, then he opened fire at the infantry combat vehicle, there was another enemy position from which they were firing a mortar. Valery was crawling his way to that enemy position in order to get close enough to take it out, but an enemy sniper killed him with a shot in the head," said Amichba.
More than two thousand volunteers participated in the Patriotic War of 1992-1993, 51 of whom were awarded the title "Hero of Abkhazia", 247 were awarded the Order of Leon, and 623 soldiers received medals "For Valour". More than 260 volunteers died during the fighting.