Flowers, tears of victory, memories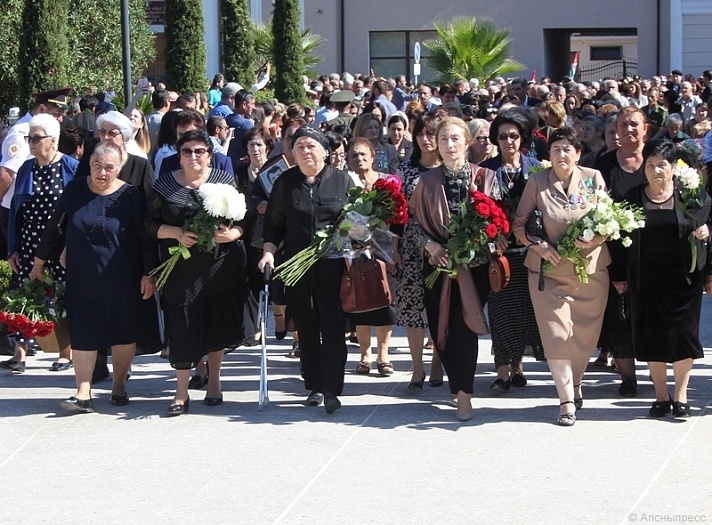 Flowers, tears of victory, memories: in the Park of Battle Glory tribute was paid tribute to those who fell in the Patriotic War of the people of Abkhazia (1992-93)
Abkhazia celebrates Victory and Independence Day.
On the 26th anniversary of the Day of Victory in the Patriotic War of the people of Abkhazia, a ceremony of the laying of flowers at the Memorial to fallen soldiers was held in the Park of Battle Glory.
President of the Republic of Abkhazia Raul Khajimba, Speaker of the National Assembly- Parliament of the Republic of Abkhazia Valeri Kvarchia, Prime Minister Valeri Bganba, parliamentarians, representatives of the Government, foreign delegations, public organisations, war veterans, citizens, school-children all came to honour the fallen.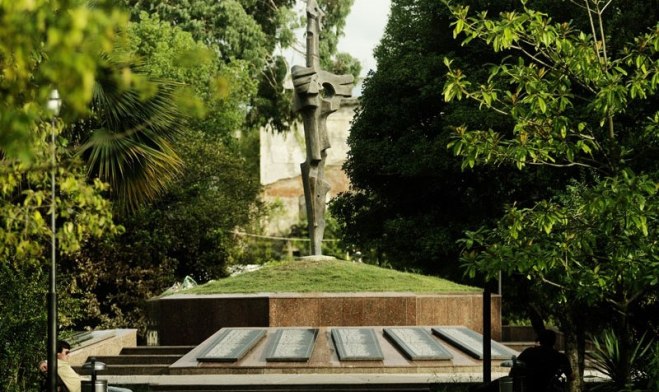 Veteran of the Patriotic War of the people of Abkhazia, Cavalier of the Order of Leon, Nadezhda Khonelia, spoke about the cost at which the victory was gained: "It's hard to remember the war. I lost the most precious thing - my son; he died on the second day of the war. I spotted him in the morgue and buried him. Then, my husband and I took medicines and headed to Gudauta. Together with the 'Sharatyn' battalion, I went along the path of battle, was wounded, but still managed to return to duty. I met the victory on the River Ingur. The Georgians ran away, and we pressed hard on their heels; they cast away their wounded and weapons."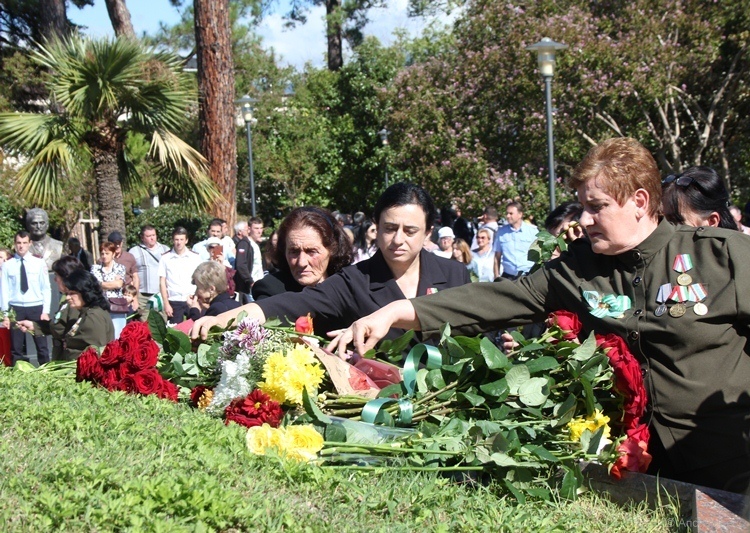 Nadezhda Khonelia wished the people of Abkhazia peace, well-being and prosperity: "The younger generation need to know with what toil and sacrifices our soldiers managed to win this Victory and Independence."