Aslan Bzhania received the EU delegation on the South Caucasus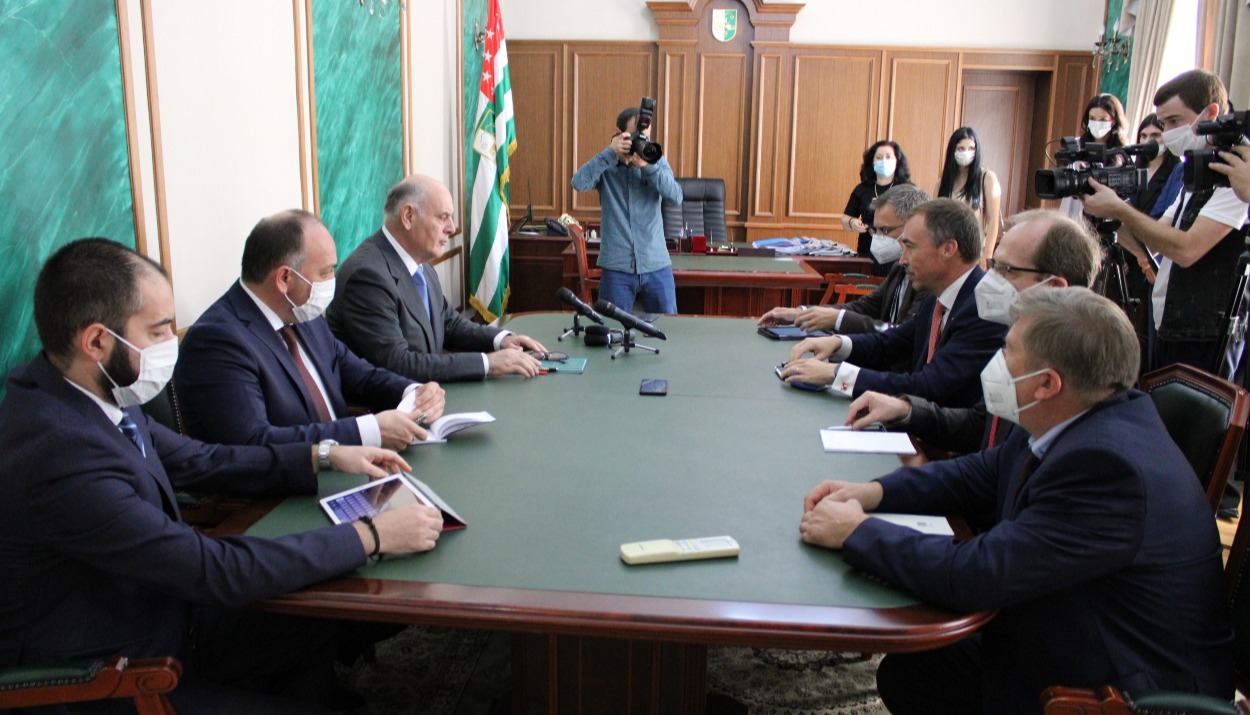 SUKHUM -- President of Abkhazia Aslan Bzhania met with EU Special Representative for the South Caucasus Toivo Klaar.
The meeting was attended by the political adviser to the EU representative for the South Caucasus Emmanuel Anketil and the head of the regional office, OSCE political adviser Gottfried Hanie.
During the meeting, the sides touched upon the issues of solving the problems of relations between Abkhazia and Georgia with the involvement of the international community. Bzhania noted that 12 years of participation in the Geneva Discussions have not brought any significant results for the parties.
"We want to achieve results, to sign an agreement on the non-use of force by Georgia. We do not want a deterioration of the situation in the region, we do not want war, we are not going to declare war on anyone, we do not want anyone's land, but we will not give our lands to anyone either. If you will support us in this matter, we will only be grateful. The authority of the international community should be used in this direction," the President said.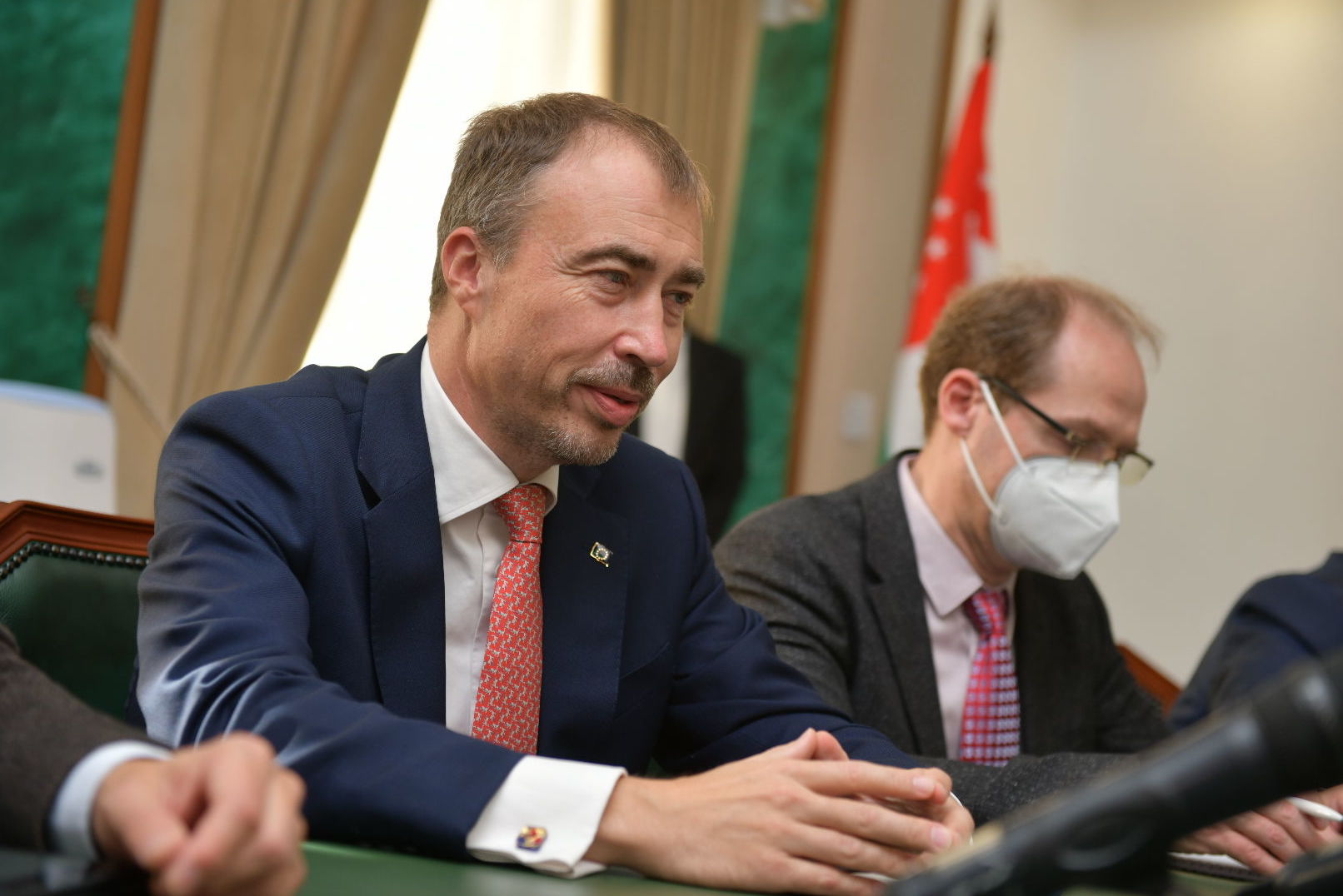 Toivo Klaar, the EU representative for the South Caucasus.
Toivo Klaar, the EU representative for the South Caucasus, stressed that he hopes for "substantial discussion of all possibilities for further cooperation."
"We hope that we shall be able to deepen relations with Abkhazia. I think that we really have a lot of questions that we can and shall discuss. Hopefully, through discussion, we shall be able to move forward," he added.

Klaar also noted that the parties discussed problems related to the epidemiological situation in Abkhazia.

"The European Union has already helped Abkhazia a great deal over several months and will continue to provide assistance. A mission of the World Health Organisation will soon arrive in Abkhazia, and concrete steps will be taken," he said.

A delegation of EU representatives on the South Caucasus arrived in Abkhazia on Tuesday 13 October. The purpose of the visit is to discuss opportunities for interaction with Abkhazia and support in the fight against the COVID-19 pandemic.