Ankvab has no illusions that relations with the European Union will improve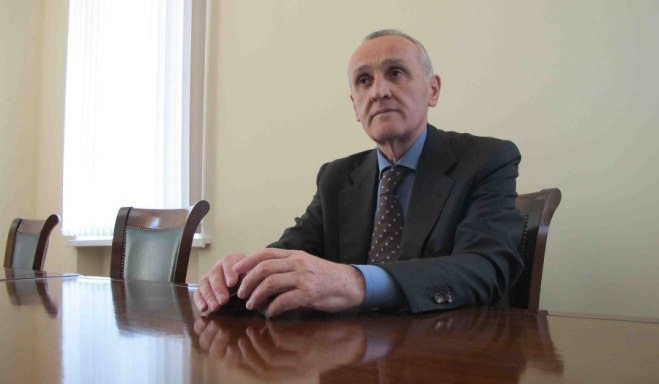 SUKHUM -- President Alexander Ankvab on Monday, February 20, received the Ambassador of Great Britain to Georgia, Judith Gough. 

Judith Gough greeted President Ankvab in the Abkhaz language. "Mshybzia," she said, addressing Alexander Ankvab. 

The Ambassador noted that this was her first visit to Abkhazia, and she wants to get as much information from top officials about possible cooperation between European countries and Abkhazia. 

Ankvab focused on Abkhazia's position on key issues. "Relations with the European Union are not the best, and I'm not sure that in future they will change. I have no illusions on that score," the president said.
Ankvab expressed confidence that Abkhazia, with the support of its friends, will manage without the help of European countries that support the projects of the Georgian side, such as "involvement without recognition."
"The truth is that no projects composed in the Georgian political environment can take root in Abkhazia. We have come through quite a problematic process of development and there were more difficulties along the way than people in Europe can imagine. Like you, we want to preserve our identity," said Alexander Ankvab.

The president opined yet again that he sees no point in further meetings with representatives of EU member states.

Judith Gough, in turn, said she considers such meetings necessary for Abkhazia to communicate its position to the world community.

The Ambassador promised that she will study in greater detail those issues on which the positions of the European Union and Abkhazia diverge.
The Office of Information under the President of the RA relayed this information to Apsnypress.
Source: Apsny Press