Statement by the Ministry of Foreign Affairs of the Republic of Abkhazia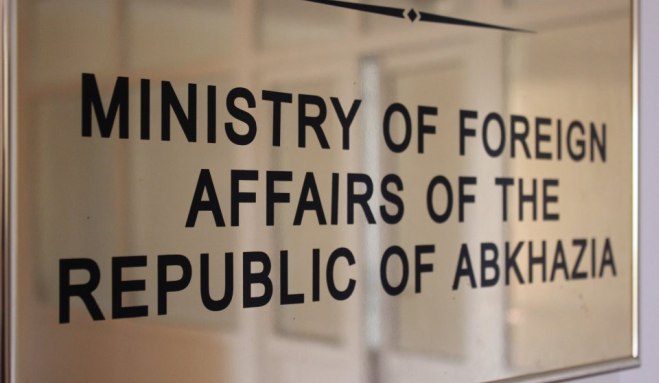 European Neighborhood Policy, EU Parliament Resolution, adopted on the 7th of April, is important for planning further cooperation between Republic of Abkhazia and EU institutions in various fields.
Abkhazia is a part of Europe, therefore, MFA of Abkhazia considers relations with EU as the priority direction of the foreign policy. Based on the previously stated EU "Engagement" Policy and current EU Resolution, MFA of Abkhazia positively looks at this signal which relies on the reasonable pragmatic good-neighborly policy aimed for establishing better dialogue and cooperation.
Abkhazia which stands for the diversification of contacts with the rest of the world supports the activation of the direct and ingenuous contacts with European Union. This kind of approach is the only rational and is aimed to lift the long-term political and economic isolation of the Republic of Abkhazia.
We believe that establishing direct cultural, business and educational contacts will strengthen the credibility of the European institutions which was pretty compromised in the Abkhazian society in the recent years. Moreover, de-isolation of Abkhazia as well as the direct cooperation with European Union will lead to the democratic development of the civil society of Abkhazia and will create opportune conditions for the peaceful settlement of the conflict. Abkhazia, for its part, has always been willing to consider pragmatic initiatives and innovative approaches to the conflict settlement.
MFA of Abkhazia for all post-conflict years has repeatedly called for the peaceful resolution of all conflict issues and today we approve the EU Parliament Resolution where the commitment to resolve the conflict with non-use of force and built upon the peoples' right to self-determination is pointed. It is obvious that conflict resolution at South Caucasus should be based not only on the sovereignty and territorial integrity respect but on the right to self-determination as well.
By assigning this principle in the Resolution European Union, in fact, states the equivalency of the right to self-determination of the nation with the other principles of the international law.
MFA of Abkhazia expresses the hope that EU Parliament Resolution will become another impulse for the de-isolating of the Republic and establishing direct contacts with EU on all levels.
Source: MFA Abkhazia