Human Rights Commissioner Condemns Detention of Activists in Sukhum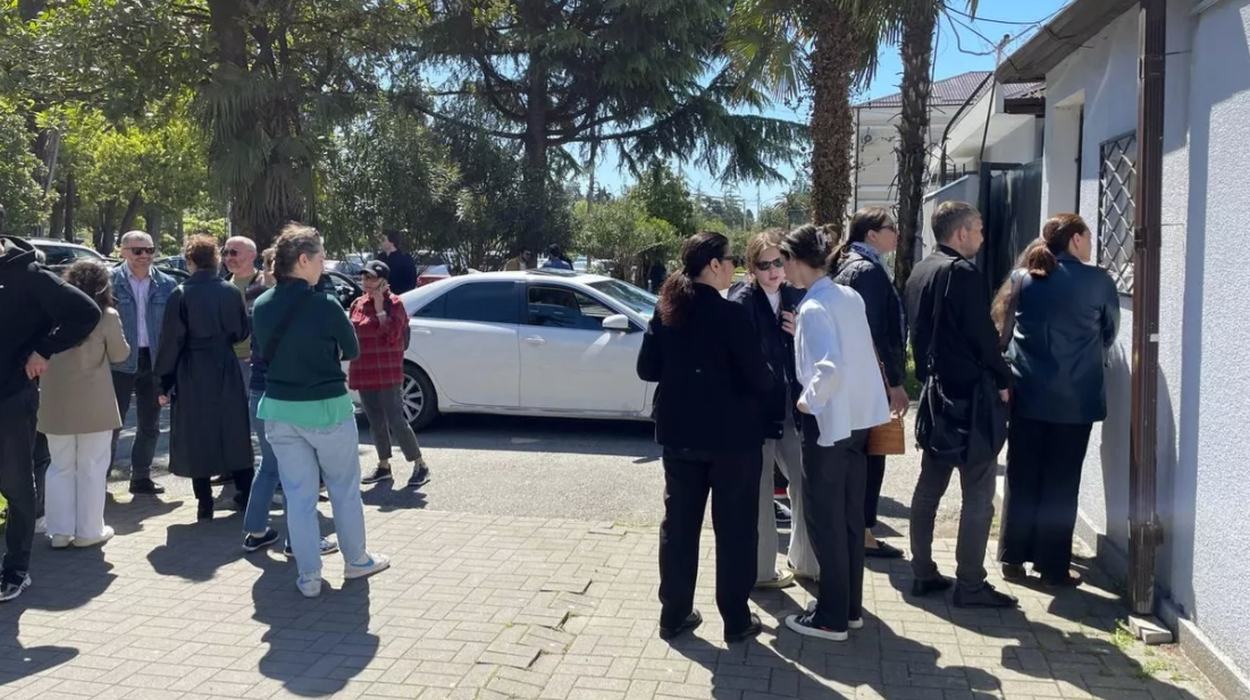 SUKHUM / AQW'A ― Anas Kishmaria, the Commissioner for Human Rights in Abkhazia, has denounced the actions taken by Ministry of Internal Affairs officials against eight activists from the "Ҳараҳпицунда" ("Our Pitsunda") movement. The activists were detained on the morning of April 4 in Sukhum for hanging protest posters around the city.
In a statement published on the ombudsman's website, Kishmaria stated that the restriction of the activists' freedom of thought, speech, and movement, as well as their prolonged detention and the filing of administrative offence protocols against them, were "absolutely illegal and unjustified."
The Commissioner explained that the activists were brought to the police department at 5:30 am to provide clarifications regarding their actions. While some were released after three hours, two others were held until 11:00 am before being released with administrative violation protocols.


+ Activists Detained for Displaying Protest Posters
Kishmaria emphasised that the actions of law enforcement officers breached Abkhazian legislation, including the rights to freedom of thought and speech, freedom of movement, and peaceful assembly. As the activists' actions, which involved hanging posters with quotes from socio-political figures, did not constitute mass events, they should not have been considered violations of the order organising such events and did not require authorities' approval.
The ombudsman also argued that the incident did not meet the definition of "petty hooliganism," as the activists did not disturb public order or citizens' peace. The statement further highlighted that the Commissioner's Office would continue to support the activists and cautioned law enforcement agencies against exceeding their powers and disseminating information that does not accurately portray the incident.