Gudauta Remembers Victims of the Russian-Caucasian War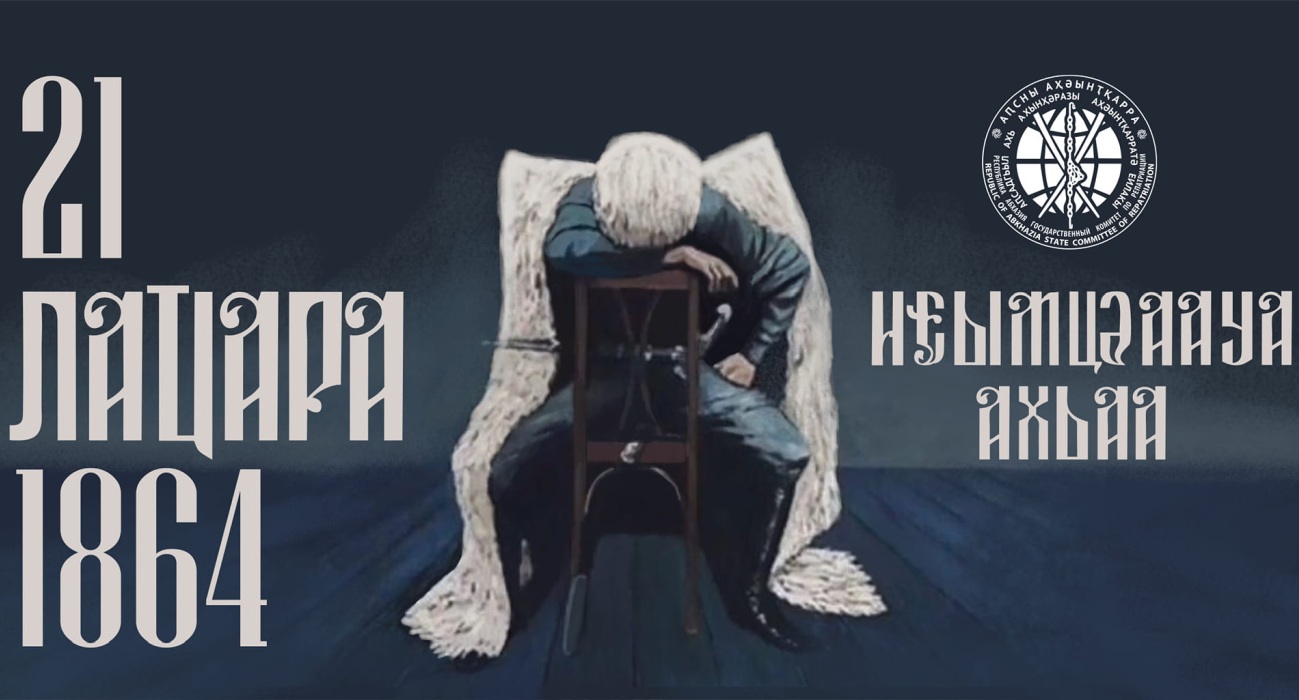 SUKHUM / AQW'A —  In the city of Gudauta, a heartfelt commemoration took place today, honouring the victims of the Russian-Caucasian War."District leaders and the local community placed flowers at the mukhazhir (exiles) memorial, symbolising their respects, while a wreath was set to drift in the sea.
The commemoration moved to the Museum of the Patriotic War of the People of Abkhazia, where a monument dedicated to the mukhazhirs was revealed. Sculptor Alkhas Kurmazia crafted the piece, titled "Shyshy nani," which draws inspiration from a similarly titled song. The song finds its roots in a revered poem, "Lullaby of the Mukhazhirs," penned by Bagrat Shinkuba, the National Poet of Abkhazia.
In discussing his work, Kurmazia stated, "The significance of the piece should be immediately clear, which is why 'Shyshy nani,' a story deeply ingrained in Abkhazian culture, forms its basis. The sculpture is accented with bayonets to underscore that the Abkhaz people were forced from their homeland and expelled to Turkey due to the war."
Gugutsa Zhikirba, director of the museum and the brainchild behind the monument, shared the heartrending backstory of the famed lullaby. She narrated, "The ship 'Mahmudiya' ferried the mukhazhirs to Turkey. Many children tragically lost their lives on this journey, torn from their mothers and cast into the sea. There was a woman who, despite her child's death, continued singing him the lullaby 'Shyshy nani.' This sorrowful song of the Abkhazian people's tragedy serves as the inspiration for the sculpture." The monument now takes pride of place in the soon-to-be-opened "Mukhazhirs" hall within the Gudauta museum.
The unveiling ceremony saw Natella (Tatasik) Bigvava, a soloist from the vocal-instrumental ensemble "Ritsa," perform the moving lullaby "Shyshy nani." Schoolchildren also contributed to the occasion, reading out poems.
May 21, 1864, marks the end of the Russian-Caucasian War, which led to a mass forced migration of the Abkhaz, Circassian and Ubykh people from their ancestral homeland to the Ottoman Empire and later to other countries. Abkhaz and Circassian diasporas worldwide honour this date annually, remembering the victims of the war. Today, descendants of the mukhajirs have found homes in various countries, with the most substantial diaspora residing in Turkey.