Abkhazia's Foreign Ministry Issues Statement on Medvedev's Remarks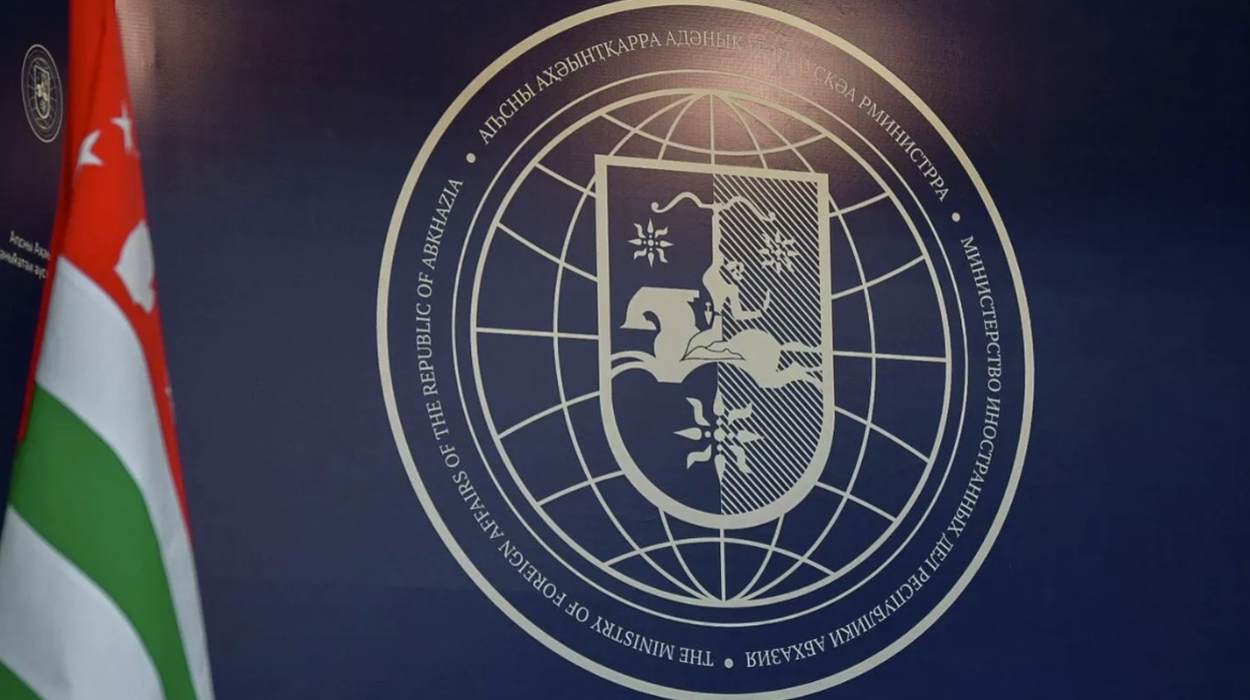 SUKHUM / AQW'A — The Foreign Ministry of Abkhazia has released a statement regarding the recent discussions that arose from comments by Dmitry Medvedev, the Deputy Head of Russia's Security Council, about the "popularity of the idea of Abkhazia and South Ossetia joining Russia."
"In today's environment, the international security system is under significant strain. We note a substantial escalation in tensions between the Russian Federation and the collective West. Many statements made in the media are viewed as outcomes of the intensifying geopolitical contest.
The millennia-old statehood of Abkhazia is not a subject for debate. Our legislation provides clear insight into this. The Republic of Abkhazia stands as a steadfast ally of the Russian Federation.
Our relations are governed by an extensive legal framework, comprising over 200 agreements. In the Republic of Abkhazia, repeated statements by senior Russian officials regarding the impossibility of revising the fundamental principles of bilateral relations are highly valued.
The irrevocable path towards development as a sovereign, independent legal state has been chosen by the people and is protected by the paramount law - the Constitution of the Republic of Abkhazia."
In relation to the Foreign Ministry's statement, it is worth noting that Sergey Shamba, the Secretary of the Security Council of Abkhazia, had earlier emphasized the nation's perspective. He stated that while Abkhazia is in favour of forming an alliance with Russia, the nation remains open to various forms of bilateral relations. Moreover, Shamba pointed out the absence of political forces in Abkhazia expressing any intent to integrate with the Russian Federation.
The comments by Dmitry Medvedev have elicited responses from key figures in Abkhazia, highlighting the nation's stance on its status and its historical path. 
Aslan Kobakhia, hero of Abkhazia, remarked, "It's very unpleasant to hear talks of a potential change in Abkhazia's status from the very individual who endorsed our independence, especially on the eve of our international recognition day. While we remain profoundly grateful, it's essential to remember that Abkhazia's path was carved out by brave warriors, led by Vladislav Ardzinba. These individuals took up arms and valiantly secured our freedom and independence."
Similarly, Akhra Bzhaniya expressed his views, stating, "While everyone is entitled to recognise our historical decision, none should question its validity. Such questioning is impermissible for both friends and foes. I hear comments from 'public activists' about a supposed subtle game at play here, aiming to exert pressure on Georgia. If that's the case, it's even worse. It would have been better to just admit that we were too hasty fifteen years ago. Our sovereignty is not a toy, not a bargaining chip, and not a lever to be used in geopolitical games. In our recent history, we have been striving for this for at least a hundred years and paid a high price for it. It's a deliberate strategic choice, enshrined in our national documents and Constitution."