Circassian Volunteer Arsen Efendiev Reburied After Decades of Uncertainty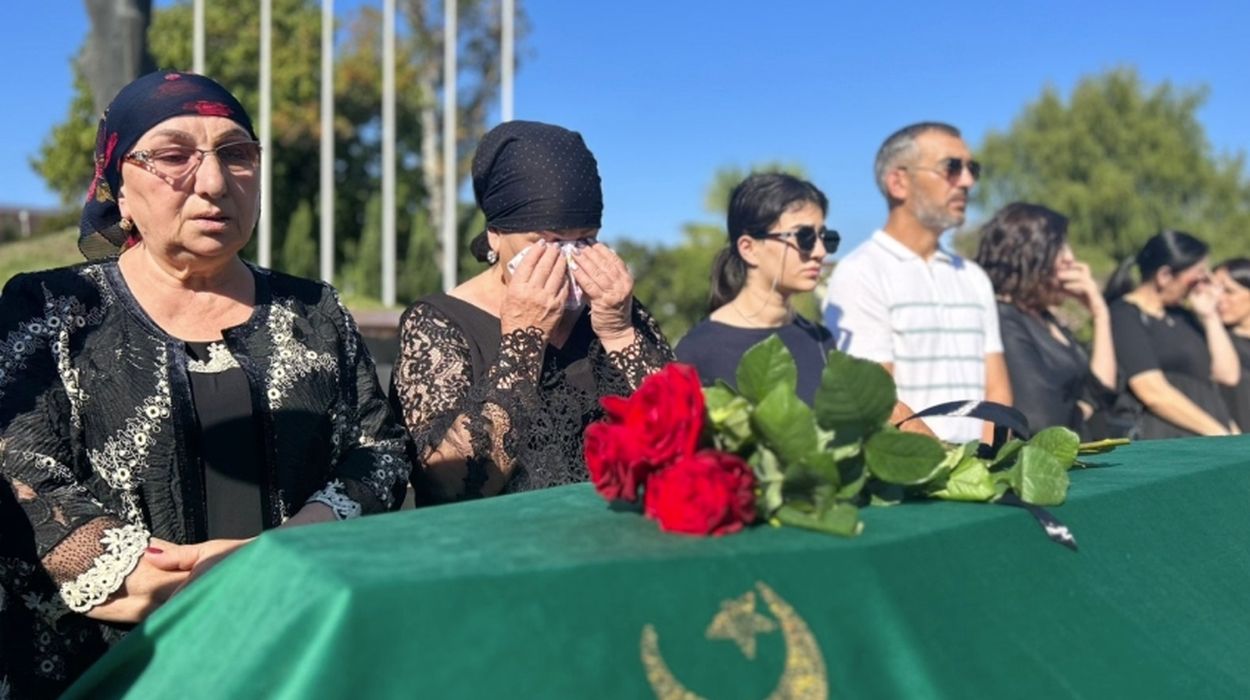 SUKHUM / AQW'A —  The Park of Glory in Sukhum was the poignant setting for the reburial ceremony of Arsen Efendiev, a Circassian volunteer who served in the Patriotic War of the People of Abkhazia in 1992-1993. Efendiev, who hailed from Kabardino-Balkaria, had been missing since 27th September 1993.
Zaur Efendiev, Arsen's son, expressed his gratitude to everyone who played a role in identifying his father.
"Today marks not only a day of sorrow but also one of peace of mind, as we have found our relatives and friends. I wish for the day when all lost soldiers are found, and for Abkhazia to be blessed, ensuring that all these deaths were not in vain,"
he said.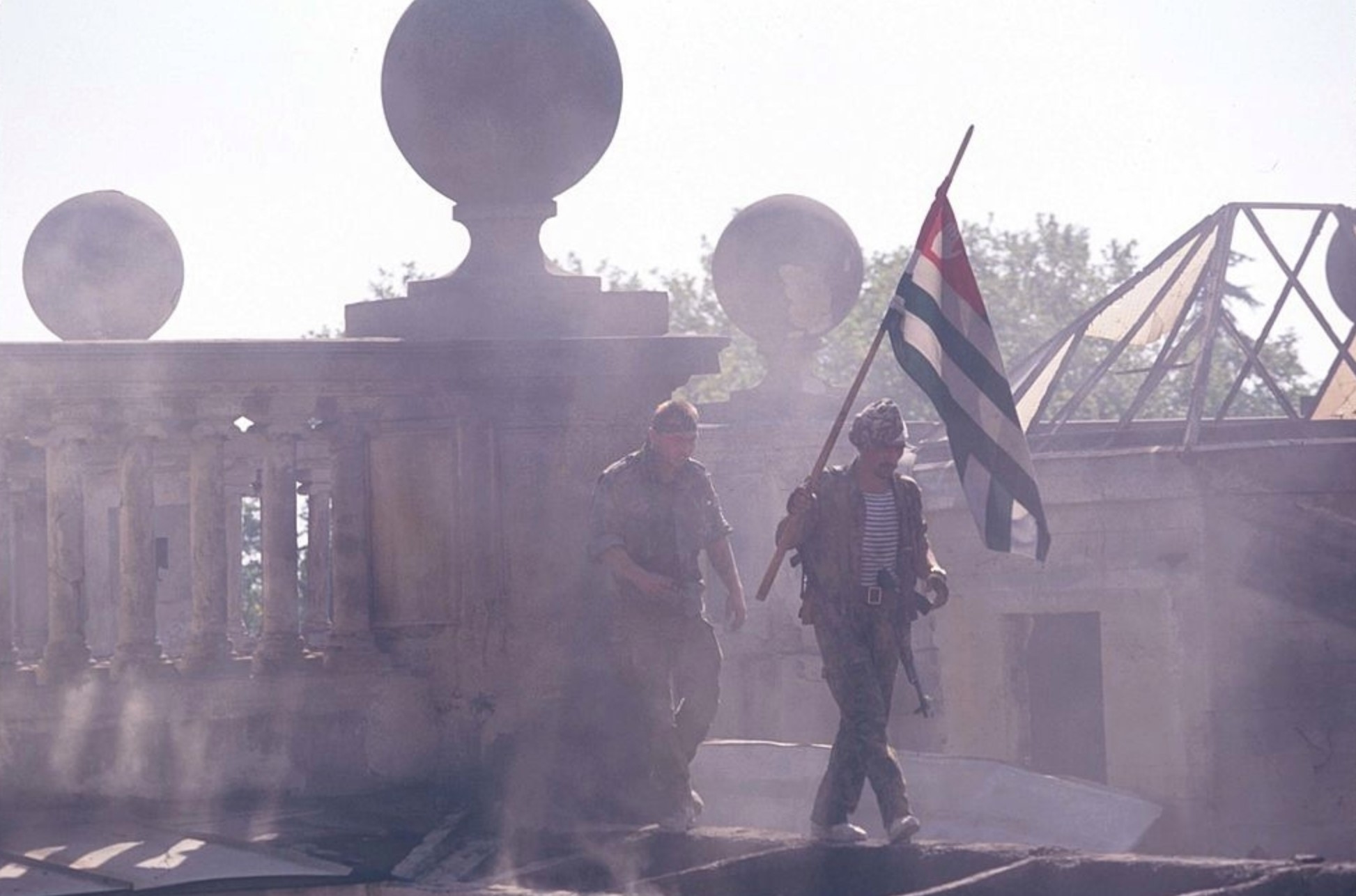 Arsen Efendiev (right) carrying the Abkhaz flag. September 1993.

+ Kabardian (Circassian) Volunteer Arsen Efendiev and Polish Volunteer Yanusz Godawa
On 27th September 1993,
Arsen Efendiev
, then 34, alongside 26-year-old Polish fighter
Janusz Godawa
, had the honour of carrying the Abkhaz flag to the top of the parliament building. Janusz had traveled from Poland specifically to participate in the conflict.
Arsen and Janusz formed a close bond, fighting together as brothers-in-arms. While Janusz's body was discovered in the village of Markhaul on 30th September, Arsen vanished without a trace, leaving his family searching for him for years.
The discovery of Arsen's remains is attributed to the efforts of the humanitarian Coordination Mechanism, which is dedicated to clarifying the fate of persons missing in connection with the events of the armed conflict of 1992-1993 and subsequent occurrences.