President of Abkhazia to Pay Offical Visit to Nicaragua, Venezuela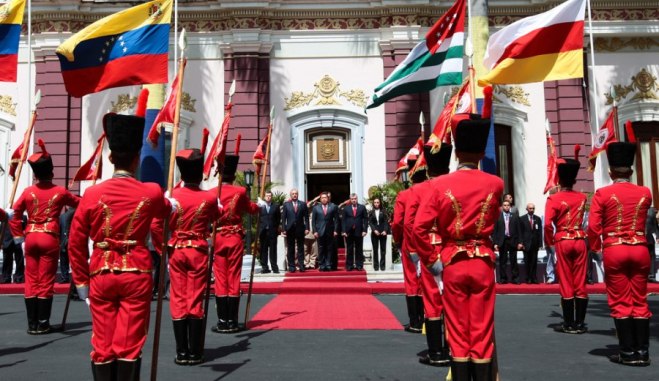 SUKHUM -- In the second half of July the President of the Republic of Abkhazia Sergey Bagapsh will pay an official visit to the Republic of Nicaragua and the Republic of Venezuela, the Head of State said at a meeting with the body of the "United Abkhazia" active functionaries. 

According to Sergey Bagapsh, a whole range of important agreements with the leadership of these countries will be signed during his visit. Some members of the Government will accompany the Head of State.